The heat is on!
Following the sudden rise in temperatures, two persons have died in Maharashtra.
The two, both above the age of 60, died of sunstroke. While one belonged to Aurangabad, the other was from Solapur district.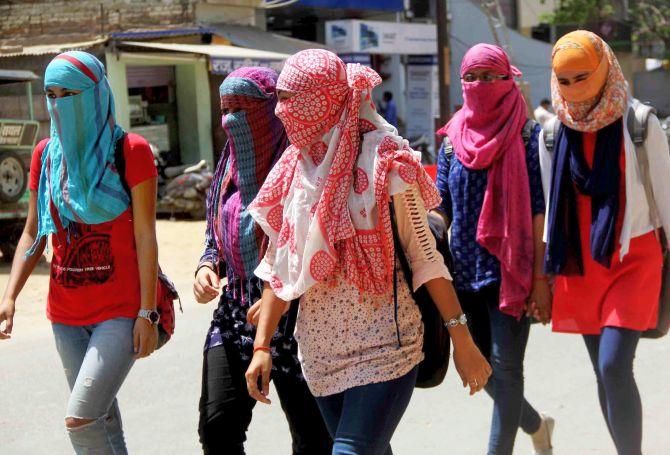 As per the India Meteorological Department many districts in Maharashtra recorded maximum temperatures of 40 degree Celsius or above in the last two days.
"The health ministry has issued instructions to all the state-run hospitals to open centres for sunstroke patients. Government-run hospitals, primary health centres and district health officers have been categorically asked to sensitise people about `heat therapy' and avoiding exposure to the scorching sun," Health Minister Deepak Sawant said.
Last summer, nine persons had died in the state due to sunstroke, as per the government data.
IMD officials said on Thursday afternoon that North-Central Maharashtra will face "a moderate heat wave" for the next 48 hours. This area comprises Dhule, Nandurbar, Jalgaon, Nashik and some districts from Marathwada.
"We have issued an alert of moderate heat wave for this region. It means the temperature during the day would be higher by 2-3 degrees Celsius than normal," V K Rajeev, director, IMD, western region, said.
The temperatures have been relentless in other parts of the country too with five towns in Odisha sweltering with temperatures above 43 degree Celsius mark.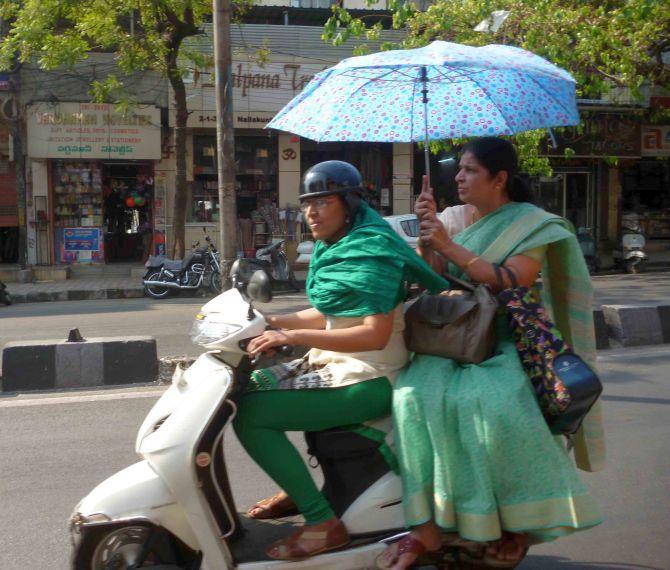 It added that the hot weather will prevail till April 2.
The western Odisha towns which recorded 43 degrees Celsius by afternoon were Bolangir (43.8), Titlagarh (43.8), Jharsuguda (43.4), Angul (43.1) and Sonepur (43).
The mercury level reached 40 degree Celsius in 13 different places across the state, IMD sources said.
Bhubaneswar recorded 36.7 degree Celsius, while it was 42.2 degree Celsius in Sambalpur. Other hot places were Keonjhar (40), Sundergarh (42), Hirakud (42.6), Talcher (42.6) and Bhawanipatna (42.5).
The town of Churu in Rajasthan was the hottest with a temperature of 42.4 degree Celsius.
Heat wave conditions were witnessed at many places in Uttar Pradesh on Thursday and Banda at 43.2 degree Celsius was the hottest place in the state.
Photographs: PTI Photos, SnapsIndia