World leaders in arms led the unity rally in Paris showing defiance against the terror attacks that unfolded over three days leaving 17 dead. The families of those who died in the shootings were alongside them.
"Liberte! Liberte! Charlie! Charlie!" (Freedom, freedom Charlie) chanted hundreds and millions gathered at Place de la Republique.
Emotions ran high in the mourning city with many demonstrators bursting into tears. Here are some moving pictures from France's unity rally.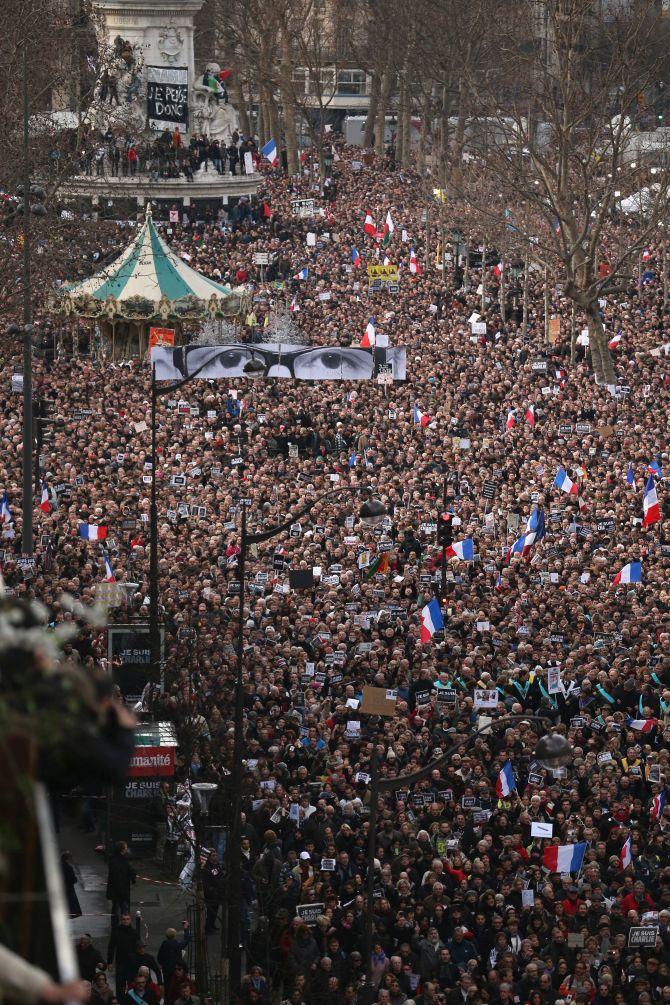 Demonstrators make their way along Boulevard Voltaire in a unity rally in Paris following the recent terrorist attacks. Photograph: Christopher Furlong/Getty Images

---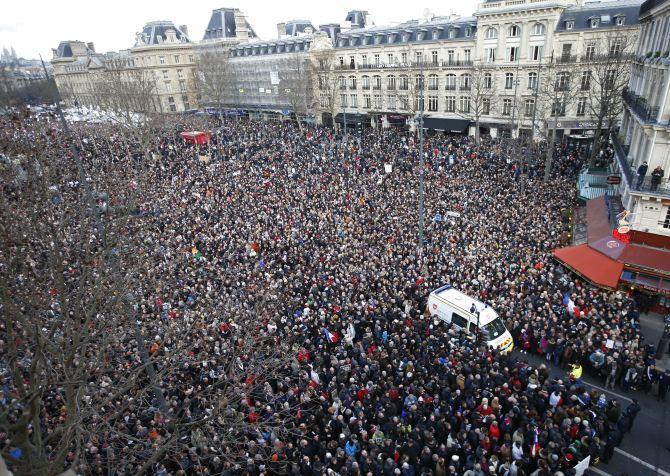 A general view shows an ambulance surrounded by hundreds of thousands of people gathering on the Place de la Republique to attend the solidarity march Photograph: Charles Platiau/Reuters
---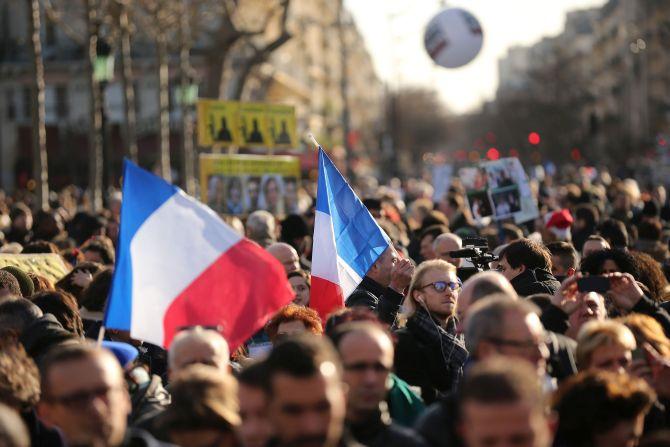 Demonstrators gather in Place de la Republique prior to a mass unity rally. Photograph: Christopher Furlong/Getty Images

---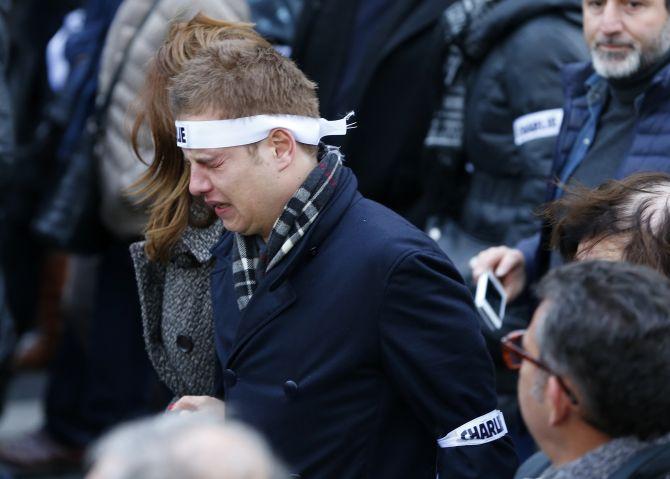 A man weeps as he walks along with families of the 17 victims at the solidarity march. Photograph: Yves Herman/Reuters
---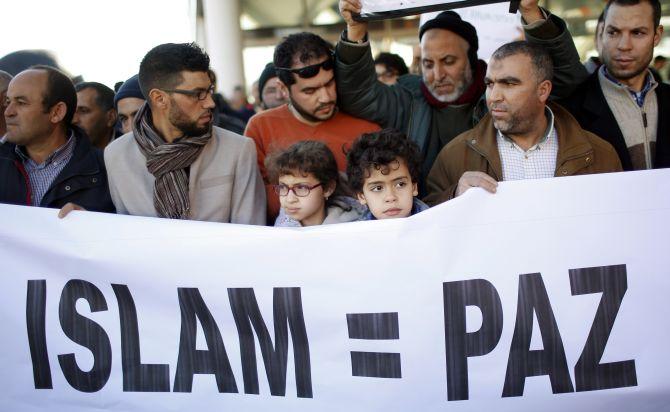 Image: Members of the Muslim community walk behind a banner that reads, "Islam = Peace" during a rally outside Madrid's Atocha train station. Photograph: Juan Medina/Reuters

---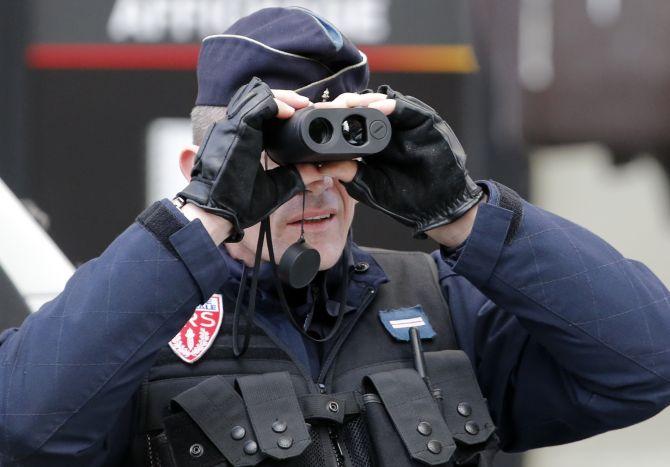 Image: A policeman uses binoculars as he secures the hundreds of thousands of French citizens solidarity march. Photograph: Stephane Mahe/Reuters

---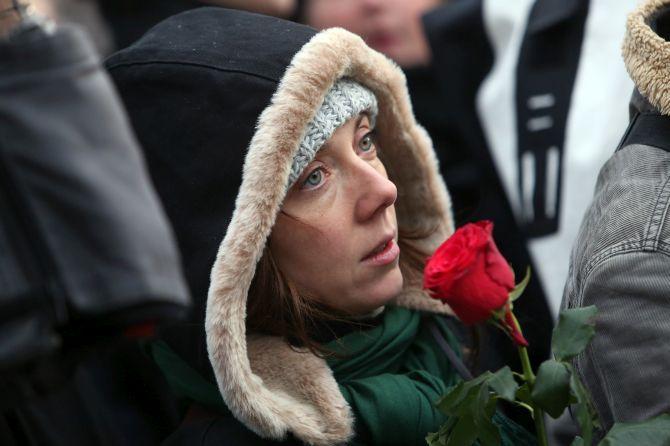 Image: A woman holds a flower during a vigil against the attacks. Photograph: Adam Berry/Getty Images

---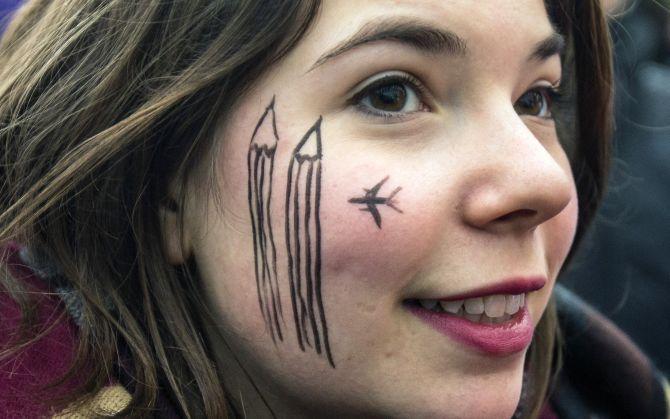 Image: A woman wears a cartoon painting on the face during a silent protest for the victims of the shooting at the Paris offices of weekly newspaper Charlie Hebdo, at the Pariser Platz square in Berlin. Photograph: Hannibal Hanschke/Reuters

---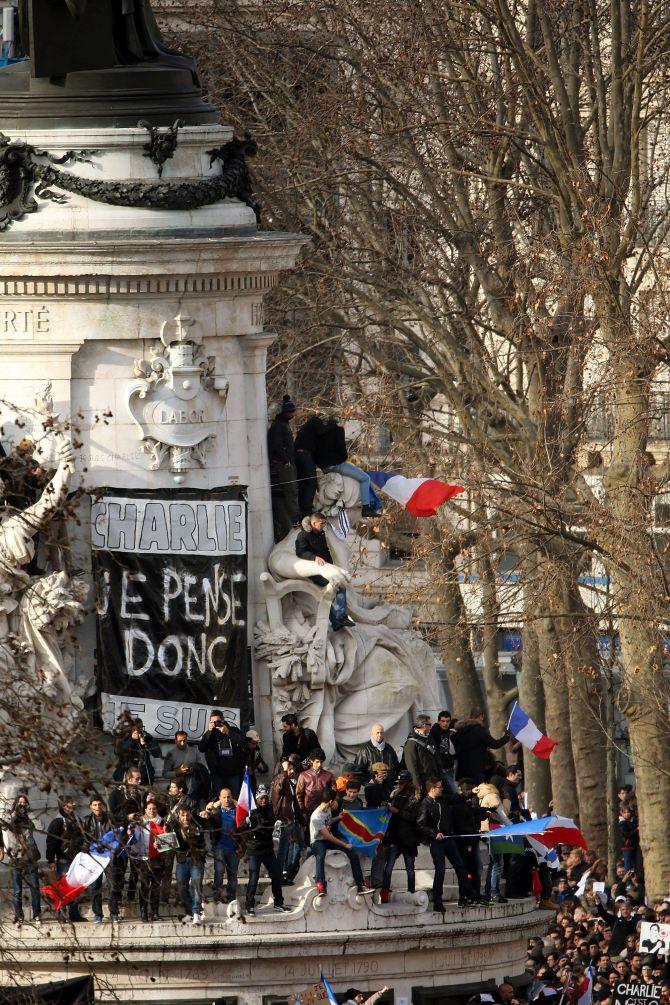 Image: Demonstrators gather in Place de la Republique for the rally. Photograph: Christopher Furlong/Getty Images

---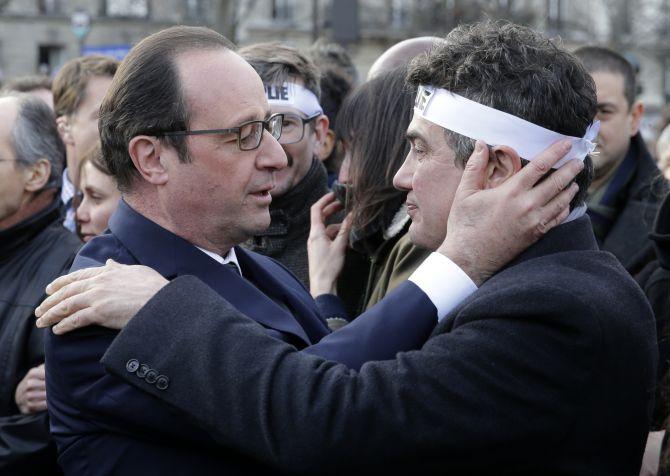 Image: French President Francois Hollande comforts French columnist for Charlie Hebdo Patrick Pelloux at the march. Photograph: Philippe Wojazer/Reuters