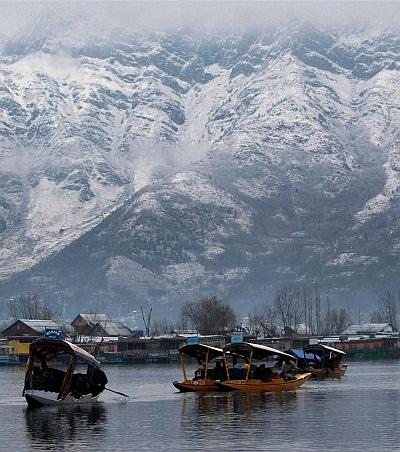 Kashmir Valley received the season's first snowfall on Friday, with the ski resort of Gulmarg recording 22 inches of fresh snow.
The snowfall broke the long, dry spell in the valley bringing some cheer to the locals and tourists. The snowfall will give a fillip to tourism in the Valley, which had seen a dip because of the dry spell.
However, it wasn't all happiness and cheer after the Jammu-Srinagar national highway, the only road link with the rest of the country, had to remain shut to traffic at several places owing to the heavy snowfall.
Here are some glimpses of Kashmir's first snowfall: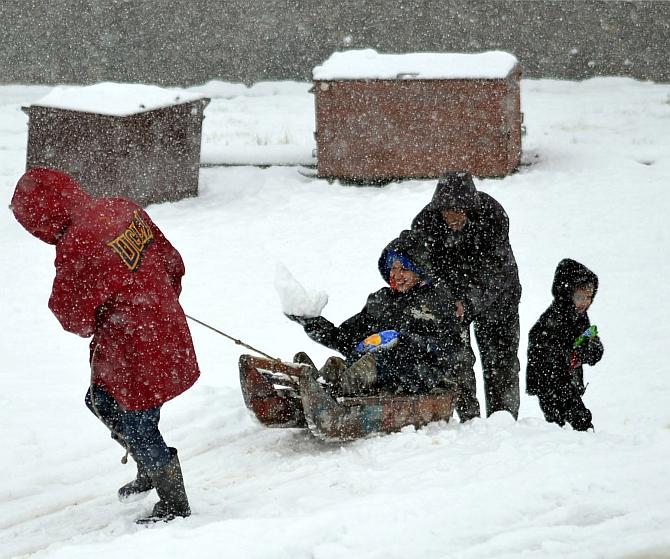 Tourists enjoy a ride on a snow-sledge during season's first snowfall at Gulmarg. Photograph: Umar Ganie
---
Can you spot the tracks? A train chugs along on snow-covered tracks. Photograph: Umar Ganie
---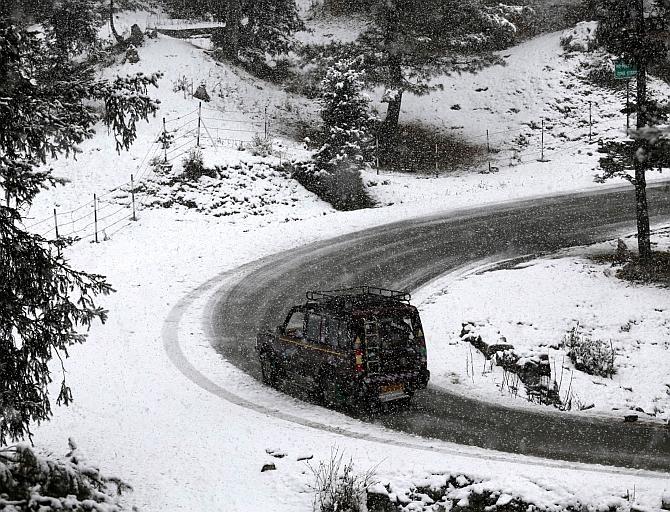 Roads in several parts of the area are blanketed with snow, making traffic slow-moving. Photograph: Umar Ganie
---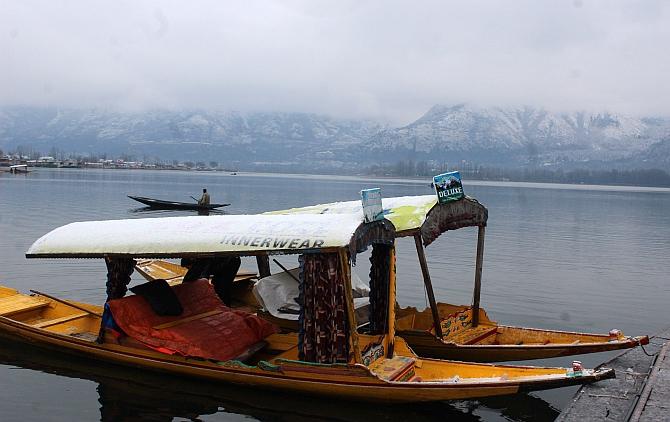 A thin layer of snow covers a Shikara at the Dal Lake in the background of the snow-capped Zabarwan mountains. Photograph: Umar Ganie
---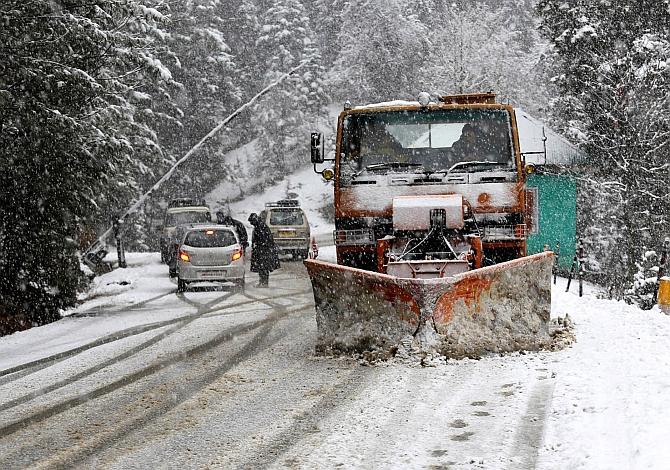 A snow-cutter machine clears the snow from the Srinagar-Tangmarg road. Photograph: Umar Ganie
---
Vehicles stranded at Qazigund following the season's first snowfall in Shopian district. Photograph: Umar Ganie
---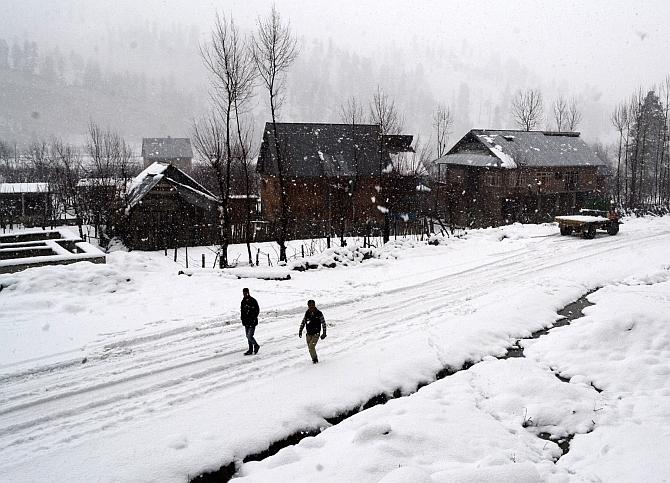 Footprints in the snow. Heavy snowfall was witnessed in the hills. Photograph: Umar Ganie
---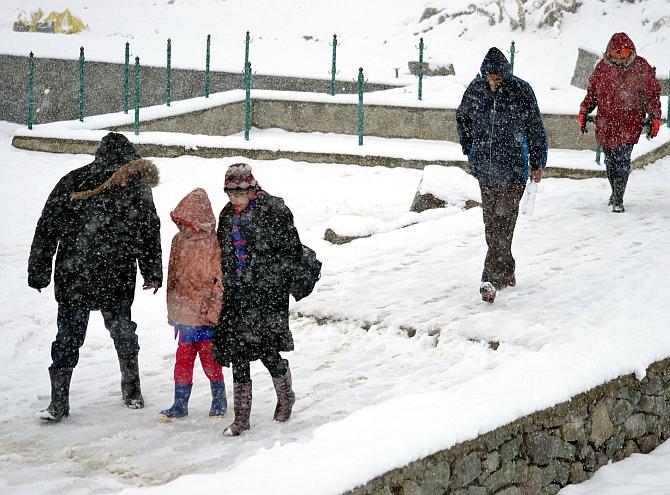 However, the snowfall has not prevented tourists from visiting the Baba Reshi shrine in Baramulla district. Photograph: Umar Ganie
---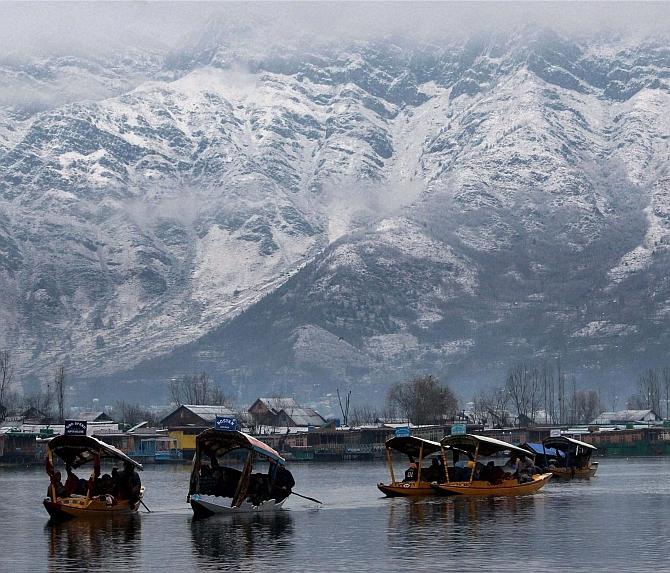 Have you seen a prettier view? Photograph: PTI Photo
---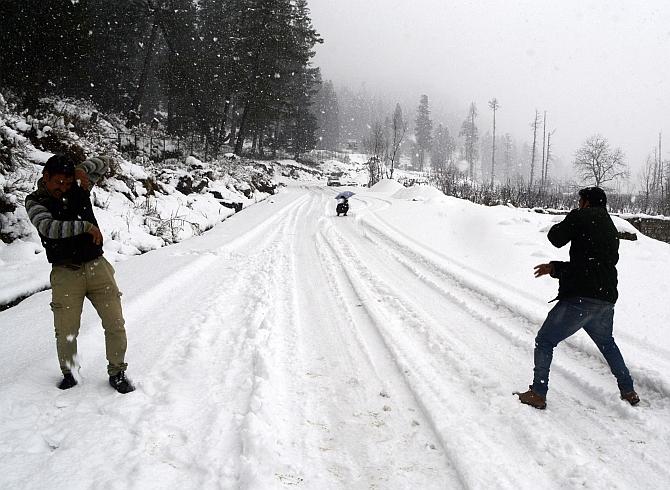 People enjoy the snowfall near Mughal Road. Photograph: Umar Ganie