Thousands of merry-makers, many dressed in elaborate Halloween costumes, paraded through lower Manhattan on Tuesday, undeterred by the attack that unfolded just hours earlier when a driver mowed down dozens of people on a bike path a few blocks away.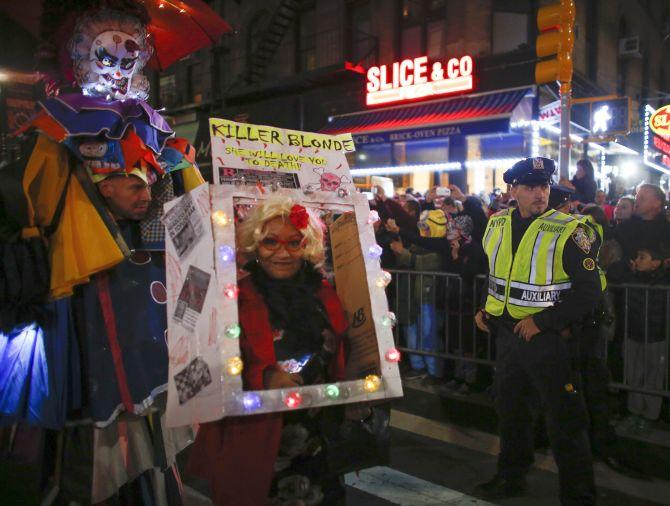 IMAGE: NYPD officers stand guard during the annual Halloween parade after a man driving a rental truck struck and killed eight people on a jogging and bike path in Lower Manhattan. Photograph: Kena Betancur/Getty Images
Revelers said they were painfully aware that eight people were killed in what authorities say was an act of terrorism but carried on with the festivities to show fortitude and solidarity with the victims.
"You gotta live your life, you can't let things like this discourage you," 60-year old Michael Spain was quoted as he walked along the route. "As sobering as they are, you still gotta come out and enjoy stuff like this - or they win."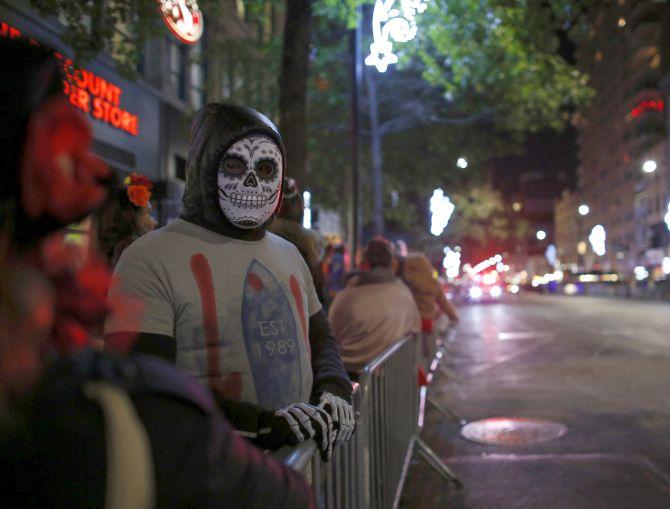 IMAGE: Security was stepped up at the parade, but revellers said they would go on just to show solidarity with the victims. Photograph: Kena Betancur/Getty Images
"Tonight we're at a Halloween parade to say, you didn't win and you didn't affect us, and we're out and we're celebrating and we're doing what New Yorkers do and we're living our lives because we're not going to allow the terrorists to win. Period," New York Governor Andrew Cuomo told CNN.
"And that's why I'm here marching in the parade, not because I have a great costume." said Cuomo, who was dressed in a suit and tie.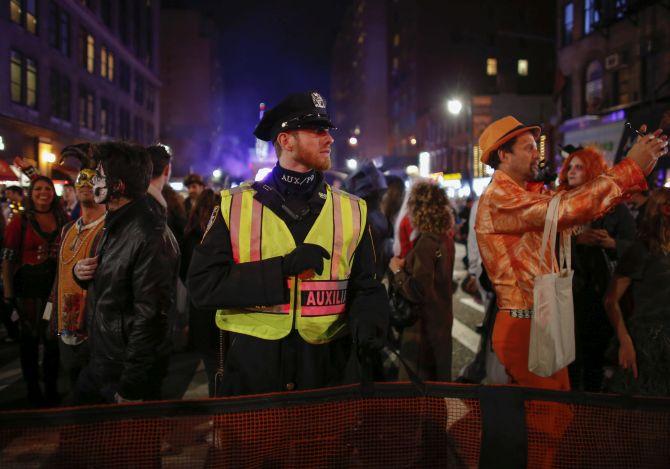 IMAGE: Attending the parade, the

New York Governor Andrew Cuomo said: "If we change our lives, we contort ourselves to them, then they win and we lose."

Photograph: Kena Betancur/Getty Images
Still, the mayor urged New Yorkers to be vigilant: "Tell an officer immediately if you see anything unusual, anything that worries you."
The parade, which is open to anyone wearing a costume, began in 1973 with a puppeteer marching with his family and grew into a televised extravaganza.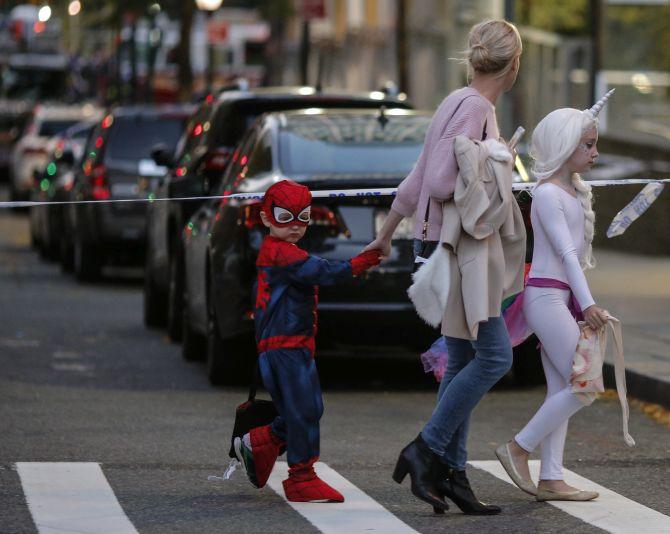 IMAGE: The NYC mayor also urged revellers to be vigilant and inform officials of any suspicious activity. Photograph: Kena Betancur/Getty Images
Ghosts, goblins, zombies, superheroes, men on stilts, a bunch of human bumblebees and a float of topless people were among those making their way up Sixth Avenue as spectators bobbed to drumming and Caribbean music.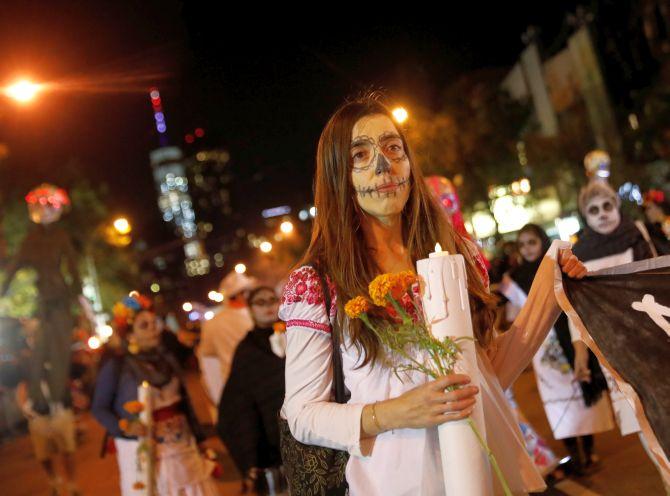 IMAGE: People participate in the New York City Halloween parade in New York City. Photograph: Shannon Stapleton/Reuters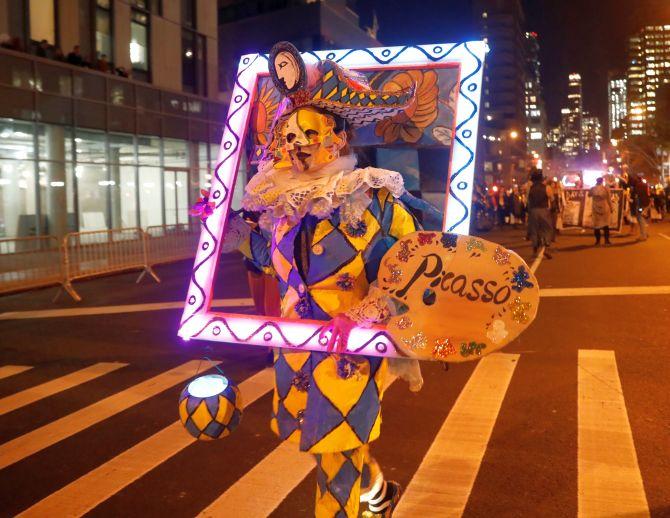 IMAGE:

The parade is open to anyone wearing a costume, began in 1973.

Photograph: Shannon Stapleton/Reuters