Well, this is a rather awkward situation. When a man in New York parked his car next to Lake Erie overnight, he probably didn't take the weather into account.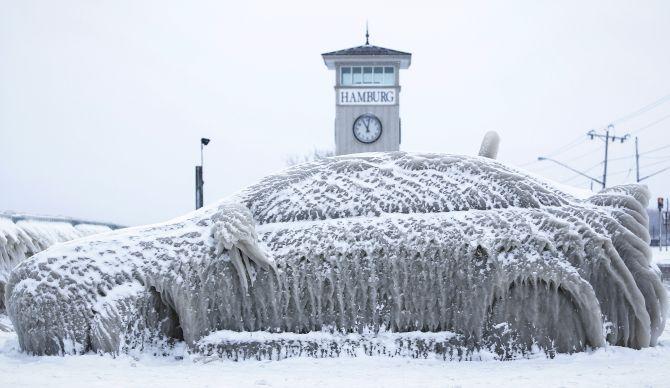 The car was frozen solid after being covered with a thick layer of ice near New York State Route 5. Photograph: Lindsay DeDario/Reuters

But he should have. Thanks to freezing temperatures, strong winds and water, 24-year-old Justin Yelen's Mitsubishi is now an ice sculpture.
"I hope summer comes soon," Yelen told local ABC station WKBW, adding that he is now catching rides with his parents.
Weather experts predict that such conditions will prevail, reducing the chances of the ice to melt off the car. Photograph: Lindsay DeDario/Reuters
Meanwhile, photos and videos of the so-called "ice car" have since gone viral on social media.