On the occasion of Maha Shivratri, a giant Trimurti made of margarine (butter), has been built at the Chhatrapati Shivaji International Airport in Mumbai.
The structure which weighs 1500 kilogram, is standing 12 feet long, 10 feet broad and 10 feet high.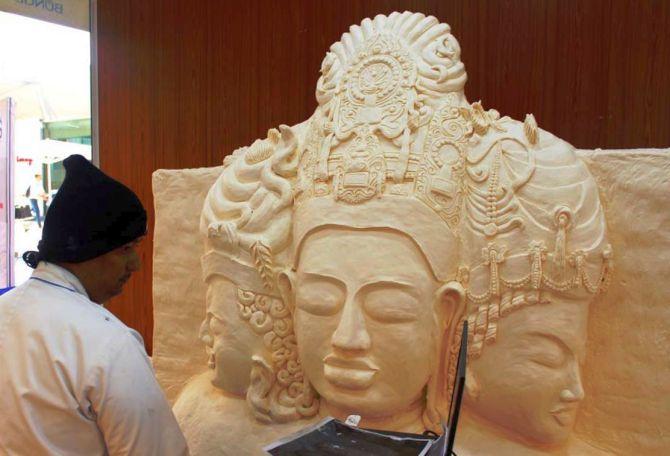 It has been displayed at the domestic arrivals at Terminal 1 in a temperature-controlled glass cubicle.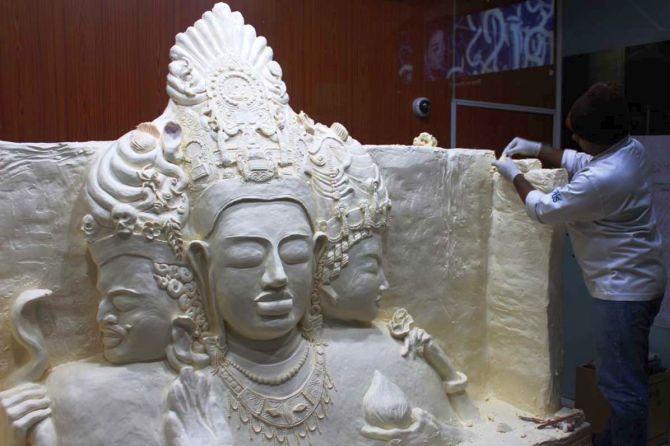 The theme of the structure reflects the trinity of supreme divinity, in which the cosmic functions of creation, maintenance and destruction are personified as a triad of deities -- Brahma the creator, Vishnu the preserver, and Shiva the transformer.
Photographs: Sahil Salvi