The Indian Air Force continued their Herculean operations to control the forest fire near Mount Abu that has been raging for nearly four days now.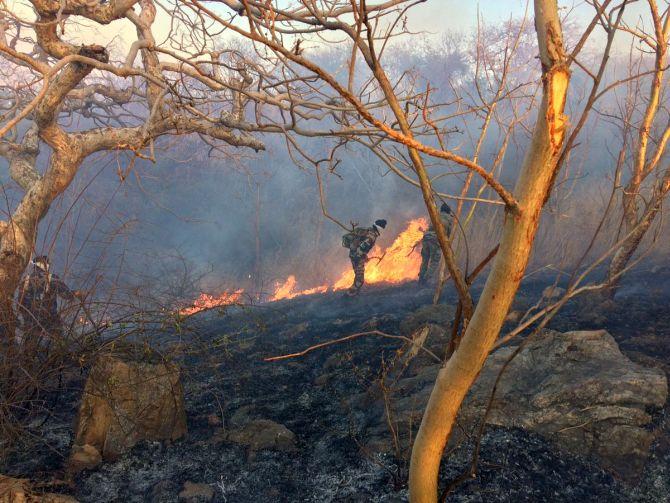 On Sunday, in an operation called Bambi Bucket, the Indian Air Force flew a total of 64 shuttles, pouring over 1,95,500 litres of water to douse the raging forest fires, a defence spokesperson said.
On the third consecutive day, the IAF has so far flown a total of 144 shuttles with Bambi buckets dropping around 4,00,000 litres of water at various locations to douse the blaze in Mount Abu.
"The IAF Crash Fire Tenders and men were also seen fighting fire at various locations on the ground. The helicopter operations were called off for the day as darkness set in. The forces, however, are stationed at Mt Abu, and are ready for any additional task for tomorrow," the spokesperson said.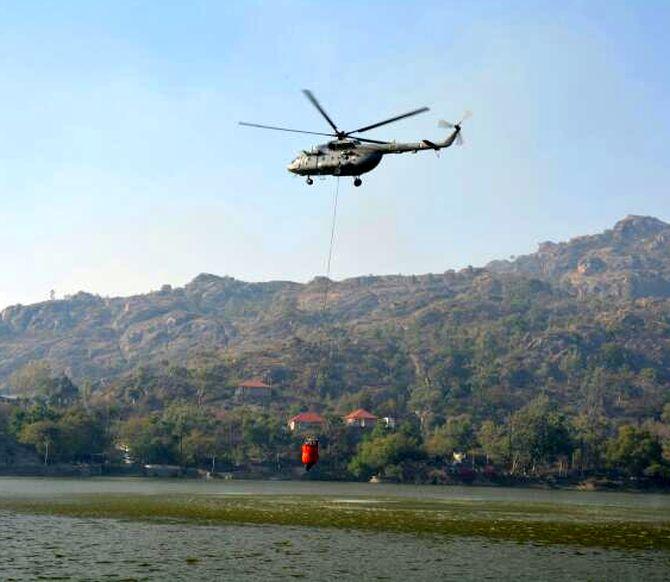 The army also assisted to douse the fire, especially in critical areas of Chipa Beri and Sat Ghum along Mt Abu near Chipaberi Beri police station and adjacent locations.
The fire broke out on Friday morning in Mount Abu close to the famous sunset and honeymoon point prompting the district administration to rope in suitably modified IAF MI-17VS helicopter.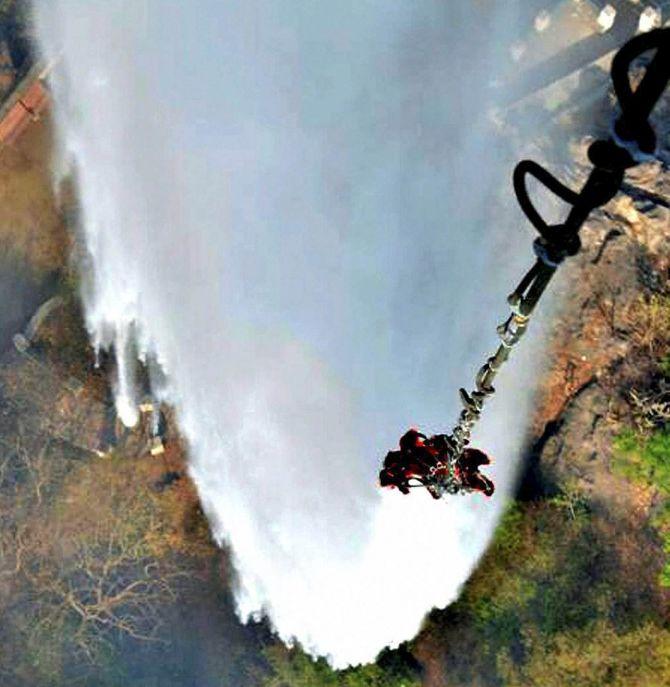 Tourists have been asked to avoid going to sunset point and honeymoon point till the flames are doused fully.
Besides, boating activity in Nakki lake has been restricted as the helicopters are fetching water from the lake. The lake is located in the middle of the town, nestled between the hills.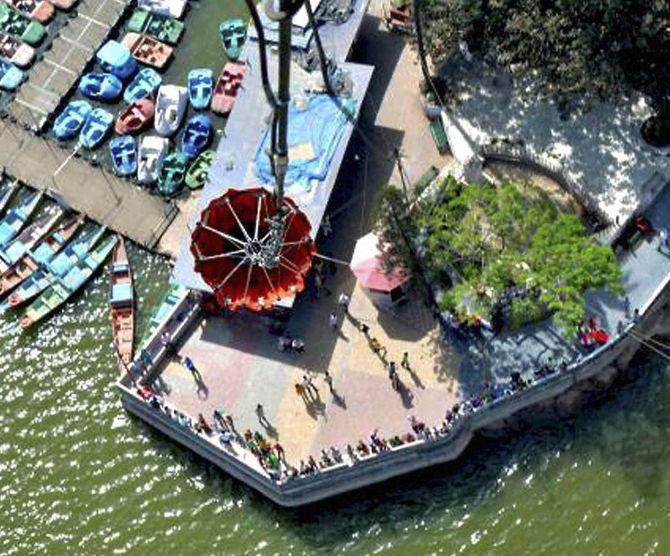 -- With inputs from Agencies