People's Democratic Party (PDP) chief Mehbooba Mufti on Wednesday visited a temple in the Poonch district of Jammu and Kashmir and offered prayers.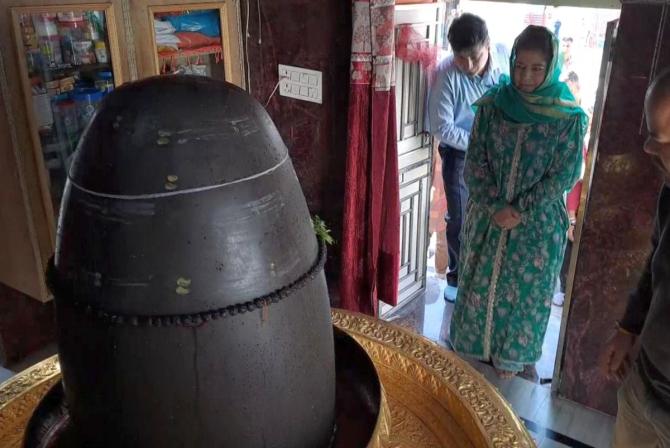 Images of the PDP chief offering prayers at the Navagraha temple in Poonch soon went viral on social media.
Talking about PDP chief Mufti's visit, Udesh Pal Sharma, son of a late PDP leader said, "We are very happy that she visited the temple. She is former chief minister of Jammu and Kashmir. She visited the temple, offered prayers and offered water (jal) to Lord Shiva. She has set a very big example by visiting the temple."
"The former CM has given a message to the whole of Jammu and Kashmir that no one can destroy and harm the peace of J&K," he told ANI.
Talking about the temple, he said, "In November 2017, the construction of the temple was started by my father, former PDP leader the late Yashpal Sharma. Each and every person of Poonch has contributed to the making of the temple."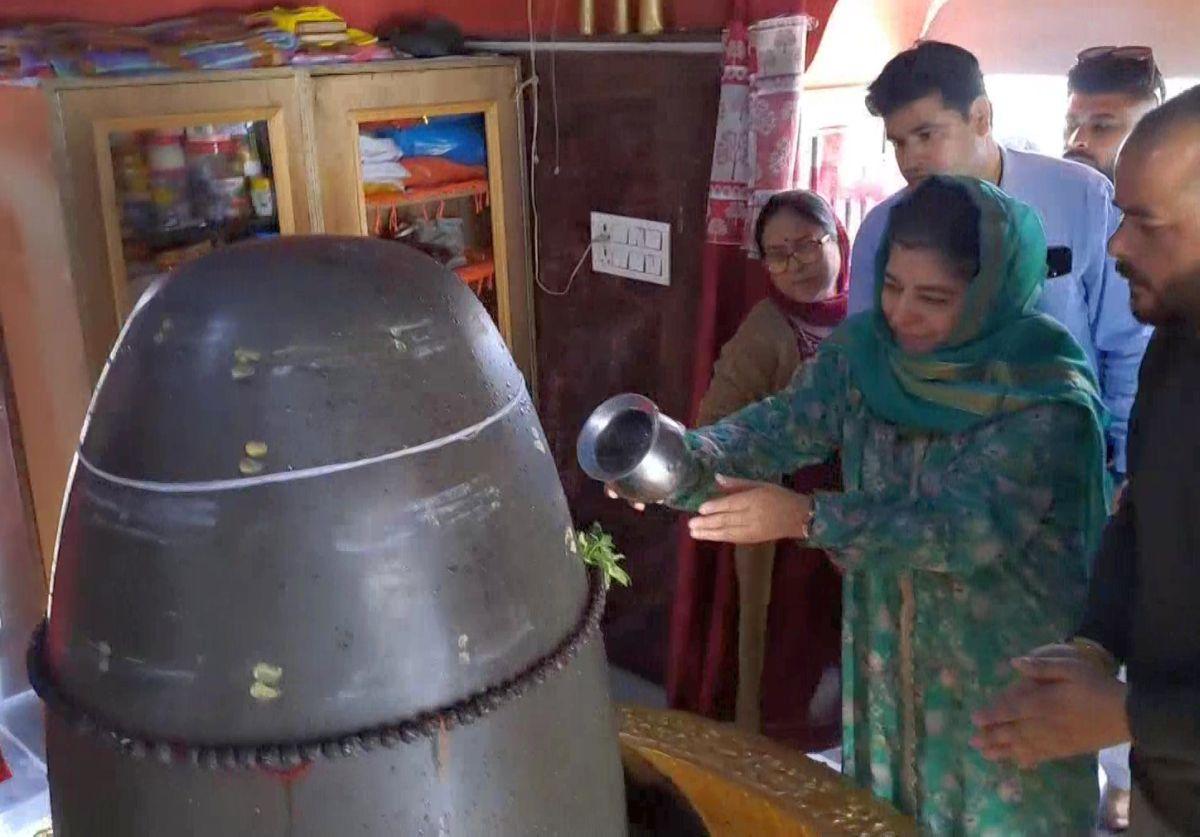 However, the Bharatiya Janata Party termed Mufti's temple visit a "political gimmick."
BJP leader and former Jammu and Kashmir chief minister Kavinder Gupta said, "I have also just come from the temple but the news is about her (Mehbooba Mufti) because she is doing something different."
It is very obvious when elections are coming they start doing these kinds of "drama and gimmickry," he said.