At least 10 Maoists, including six women, were killed on Friday when Telangana Police's Greyhounds swooped on a Naxal camp in Chhattisgarh's Bijapur district in an early morning operation in which a personnel of the elite force also lost his life, officials said.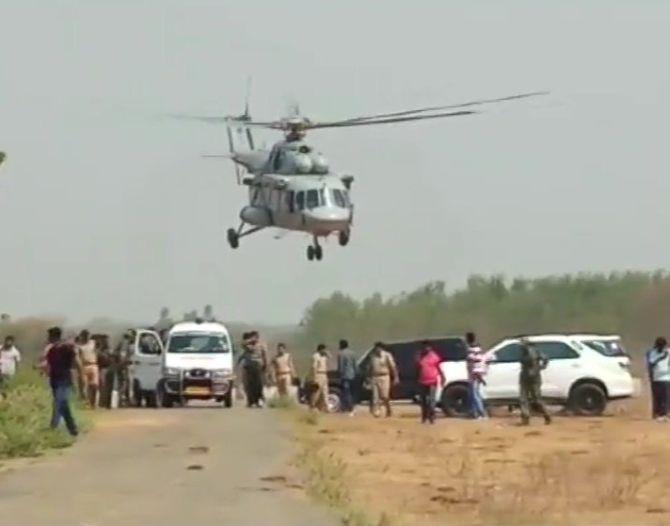 Police suspect that there could be senior cadre members among the Naxals killed.
Acting on an intelligence report, the personnel of Greyhounds went 35-km into neighbouring Chhattisgarh and launched an operation on the Maoist camp, officials of the Telangana Police said.
"Ten Maoists were killed in the encounter. Screening of the bodies is going on to identify the deceased," Ambar Kishor Jha, Superintendent of Police of Telangana's Bhadradri Kothagudem district, said.
"Susheel Kumar, a junior commando of the Greyhounds, lost his life," he said.
Six women were among the ultras killed in the operation which took place around 6.30 am, the SP said.
The Chhattisgarh Police has identified two of the dead Naxals as Sanjeev, a "deputy commander", and a woman named Pedda Budri.
Both were part of the protection team of Hari Bhushan, secretary of the Maoists' Telangana state committee, Deputy Inspector General of Police, South Bastar range, Sundarraj P, said.
The remaining bodies are yet to be identified and it is not known whether Hari Bhushan is among the dead, police officials said.
The bodies have been taken to Bhadrachalam in Telangana by an Indian Air Force chopper.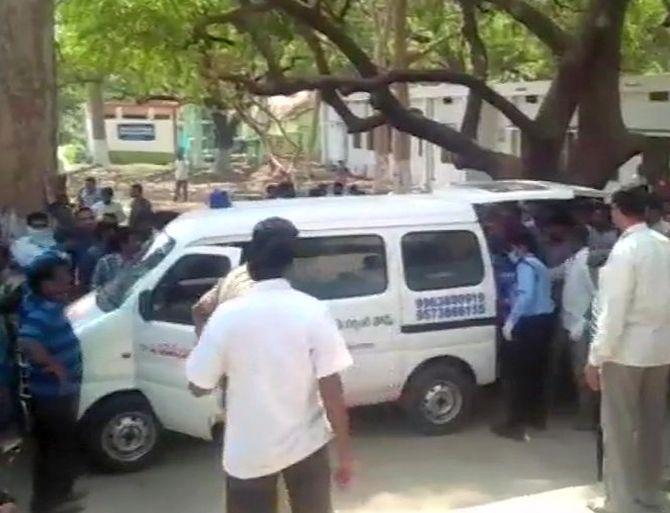 The Greyhounds, an anti-Naxal force of Telangana and Andhra Pradesh, swooped on the camp as part of a joint operation with the Chhattisgarh Police.
Police recovered an AK-47, an SLR rifle, five INSAS rifles, one .303 rifle, a pistol, a wireless set, three laptops, detonators, Rs 40,000 in cash and Maoist literature from the site.
It is senior Naxal cadres who normally carry hi-tech assault rifles, officials said.
The exchange of fire took place in a forest near Pujari Kanker under Pamed police station area, about 500 km from Raipur, Bijapur Superintendent of Police Mohit Garg said.
Security forces from Telangana and Chhattisgarh had launched the counter-insurgency operation based on inputs about a gathering of a large group of ultras, he said.
Meanwhile, Varavara Rao, a member of the Revolutionary Writers' Association, raised doubts over the genuineness of the gun-fight and claimed it was "fake".
He said the association has filed a petition in the Hyderabad high court seeking direction to the police to follow Supreme Court guidelines related to encounters.
Rao demanded that the bodies of the deceased Maoists be photographed at the site of the incident and be shifted to Warangal or Hyderabad for post-mortem by forensic experts.
Photographs: ANI