A lion hugging a human is definitely not something you see every day but for Valentin Gruener and Sirga the lion, it's their normal way to greet each other.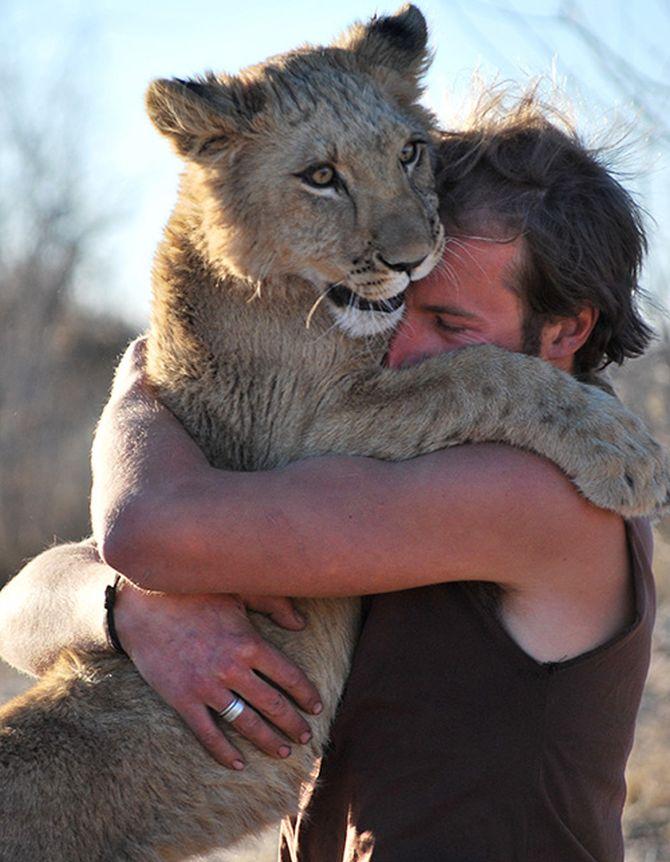 Conservationist Valentin Gruener, 27, raised Sirga after she was abandoned by her pride. Photograph: Valentin Gruener/Facebook
Conservationist Valentin Gruener, 27, co?founder of the Modisa Wildlife Project in the Kalahari, Botswana has his hands full with Sirga, the three-year-old lioness he has raised almost from birth.
Now a teenager in lion years, Sirga is preparing to live in the wild -- and surrogate parent Valentin is teaching her to hunt.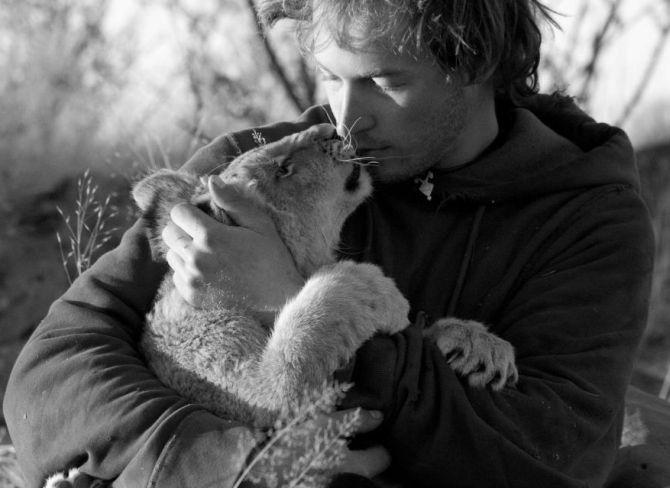 Sirga meets Gruener every day with a hug. While playing with him, she keeps her claws sheathed. Photograph: Valentin Gruener/Facebook
In 2012, Sirga was on the verge of death. However, Valentin put the tiny animal on a drip and rescued her.
Valentin, born in Germany, and his fellow conservationist, Mikkel Legarth from Denmark, are now determined to help Sirga return to the wild, and have been coaching her to hunt.
That means hours spent teaching her to stalk and kill -- skills which are not wholly instinctive and which cubs typically learn from the adults in their pride.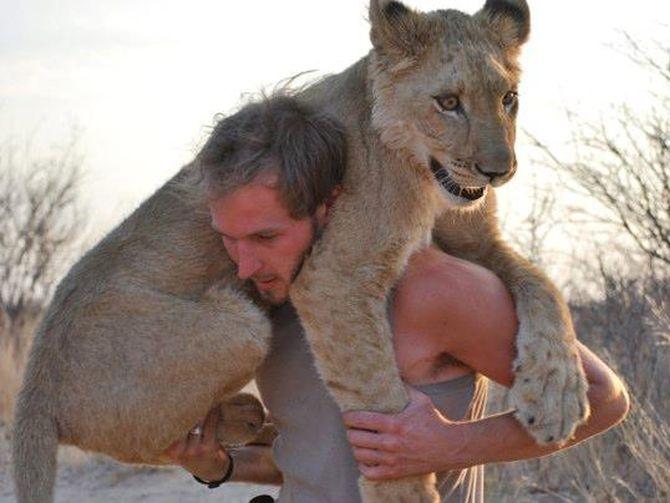 Sirga was brought up on a diet of fresh eggs, cream, milk, vitamins, sunflower oil and calcium. Photograph: Valentin Gruener/Facebook
"We don't want Sirga to become like other lions in captivity, constantly fed by streams of tourists," says Mikkel. "She hunts her own food, taking antelopes, and she will let us be near her when she eats it, which is remarkable. We want to release her eventually as a wild lion, not as one who has met lots of people. That would be dangerous. She only interacts with me and Valentin," said Legarth.
The special bond they share with Sirga will also feature in a documentary by filmmaker Jurgen Jozefowicz.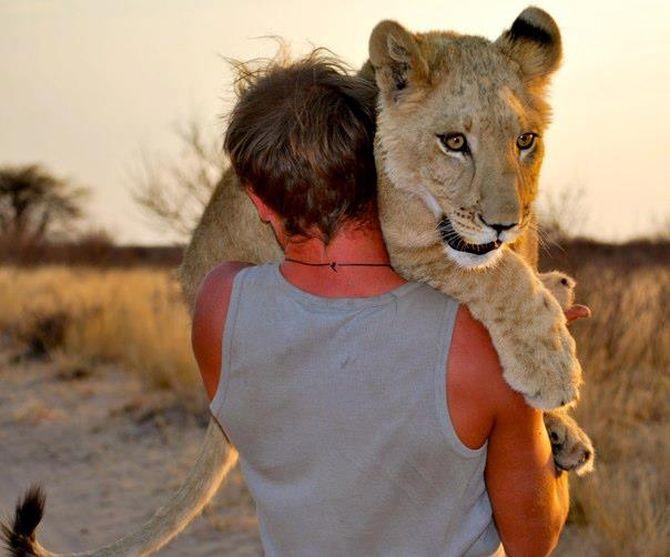 Sirga now hunts for her own food, which was taught to her by Gruener. Photograph: Valentin Gruener/Facebook
The film will show how Sirga nuzzles and even hugs her human 'parents', and will allow them to scratch her tummy or rub her jaws.