Even as heavy snowfall has brought normal life to a standstill in Kashmir, a youth is making the best use of the snow in Srinagar.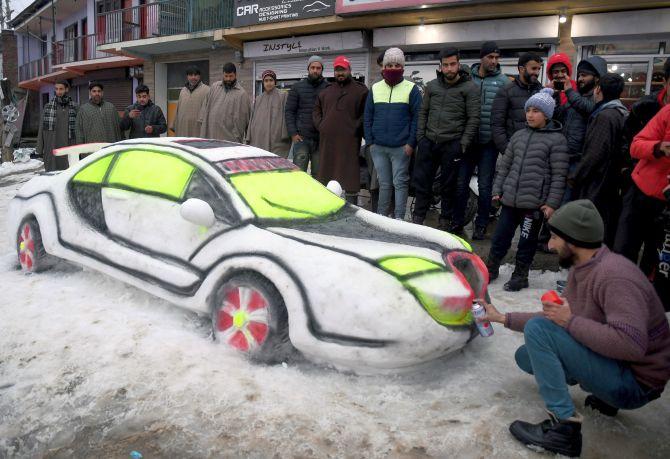 Zubair Ahmad from Budgam has made a car model out of snow.
Painted with pink and neon green, the 'snow car' has been a hit on social media.
Zubair, who runs a car accessories business, has been making snow sculptures since a very young age.
He also claimed that he can build anything using snow, even Taj Mahal.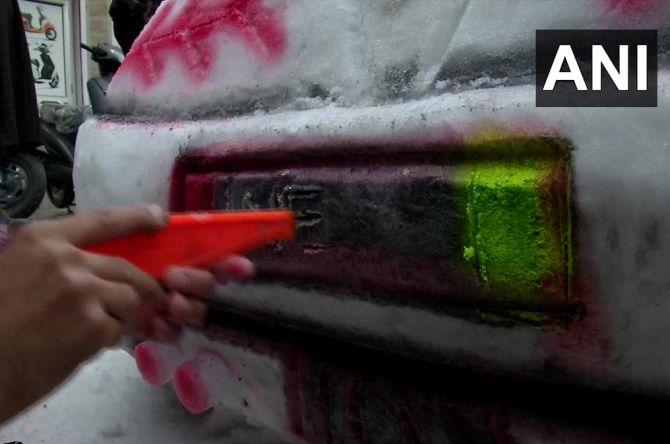 "I just need resources. I want to create something for the world to see," he said.
According to the weather department, the minimum temperature in Srinagar would be -3 degrees while the maximum temperature would be 5 degrees Celsius.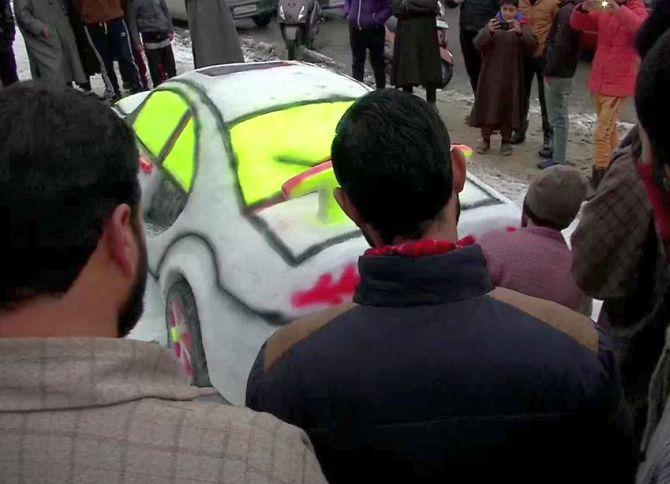 Rain and thunderstorm is also expected in the state, the India Meteorological Department said.
Would you like to drive Zubair's 'snow car'?