Residents of Srinagar woke up to a pleasant surprise as the area witnessed fresh snowfall.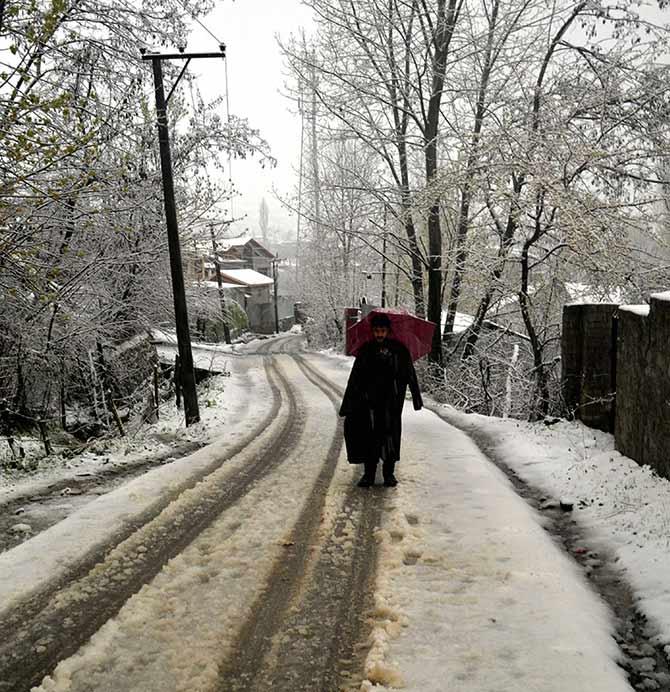 This is the first time in a decade that it has snowed in Srinagar in April.
The snowfall has prompted authorities to shut down the Jammu-Srinagar National Highway and schools and colleges are also shut.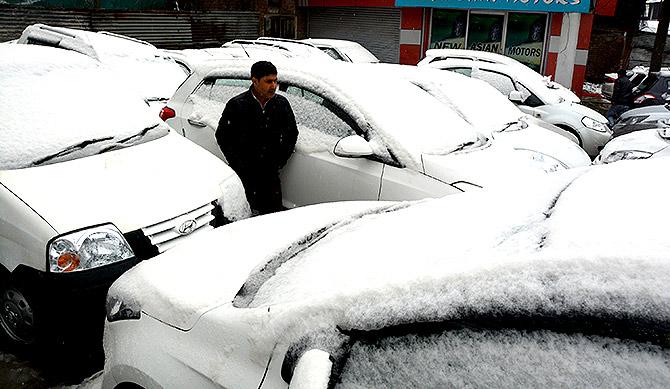 The weather department officials in Srinagar said moderate to heavy snowfall was reported from higher reaches of the valley. Snow and rain over the past three days have forced the state government to close schools in the valley till Sunday.
Jammu and Kashmir has been witnessing intermittent rains in the past two days and residents have raised alarm over floods. Authorities, however, said the Jehlum river was flowing below danger level although the field staff have been asked to remain vigilant.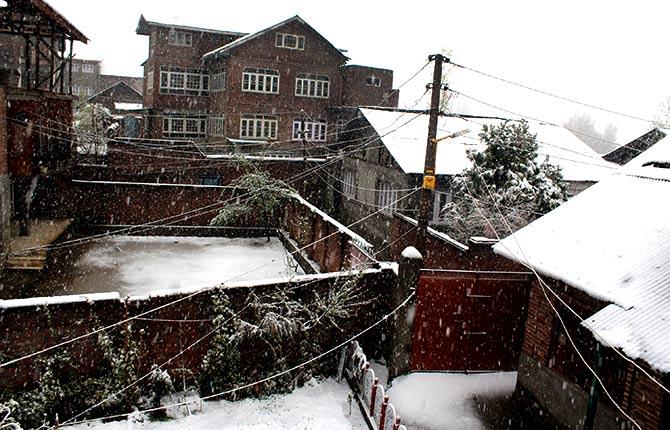 In contrast to the snowfall in Kashmir Valley, other parts of India are facing heat wave with the rise in mercury. People are finding ways to seek respite from the tremendous heat.
This year March felt like sizzling May, which makes it clear that the coming days will be unimaginable.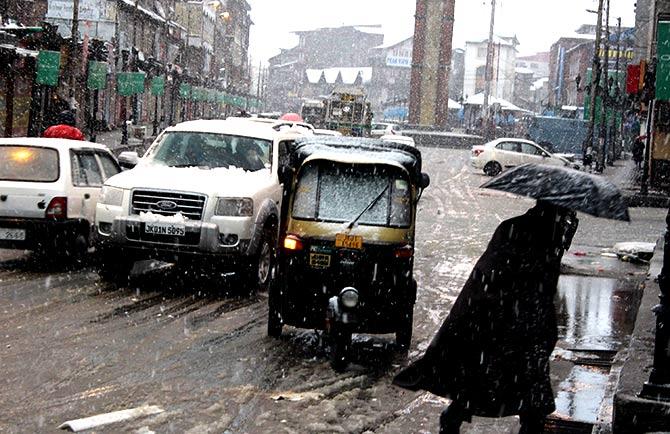 The India Meteorological Department's seasonal forecast shows the worst is yet to come, most parts of the country are set to reel under scorching heat from April to June before the monsoon arrives.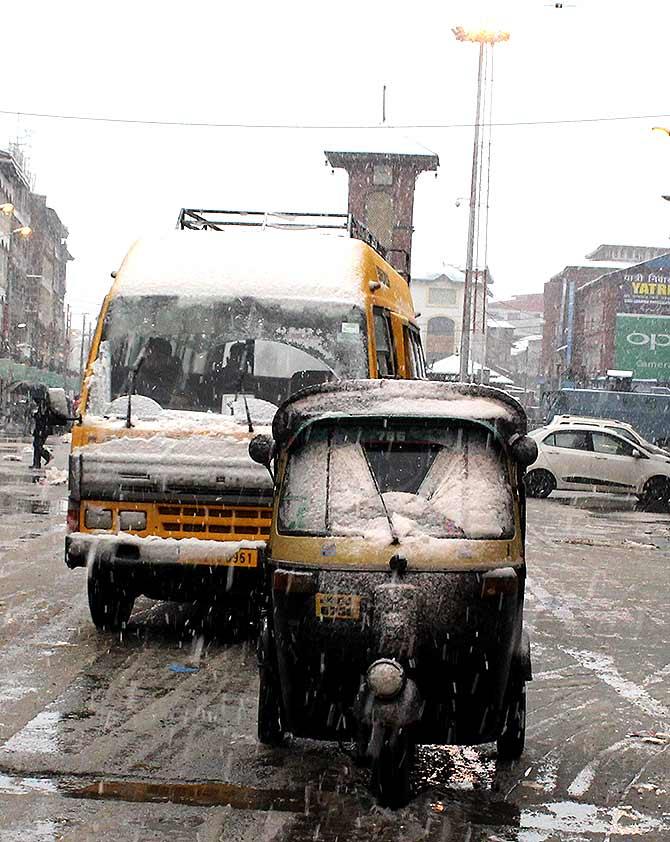 The average and minimum temperatures in the Delhi-Haryana region is expected to be at least 1.5-degree Celsius above normal in these three months. For the north-west and central India, the mercury is likely to hover over a degree Celsius above normal.
All Photographs: Umar Ganie