These 10 images prove that we live in a crazy, bizarre world.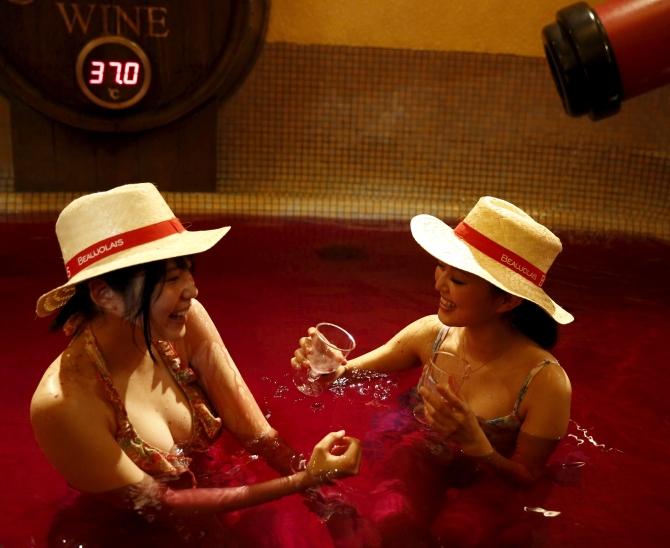 Image: Women drink wine as they sit in a hot bath with coloured water representing wine at the Hakone Kowaki-en Yunessun spa resort during an event marking Beaujolais Nouveau Day in Hakone west of Tokyo. Photograph: Thomas Peter/Reuters
---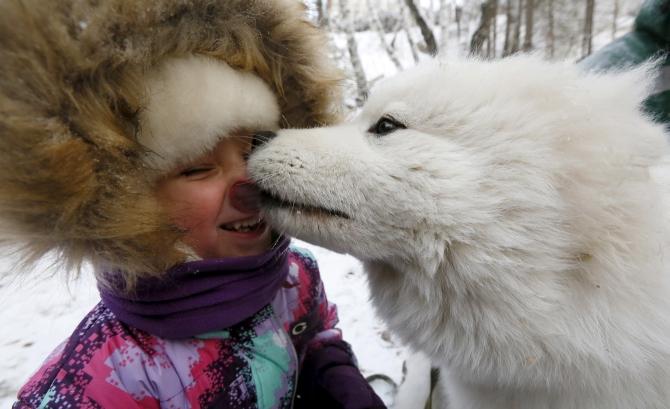 Image: A child plays with Rich, a 5-month-old Samoyed Laika dog, during the celebrations for the birthday of Father Frost, the Russian equivalent of Santa Claus, at his local residence, located in the Taiga area at the Royev Ruchey Park of Flora and Fauna on the suburbs of the Siberian city of Krasnoyarsk, Russia.
The birthday of Father Frost has been celebrated in Russia on November 18 since 2005, according to local media. Photograph: Ilya Naymushin/Reuters
---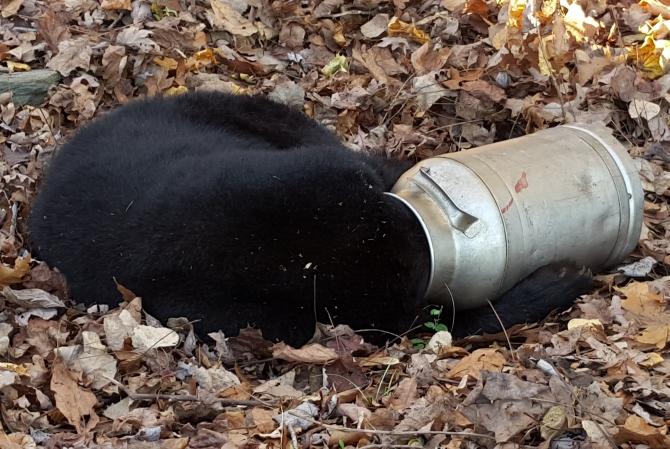 Image: A black bear is pictured with its head stuck in a milk can near Thurmont.
Maryland Department of Natural Resource workers tranquilised the bear before using and electric hand saw to cut the milk can off. The bear recovered consciousness and walked off unharmed. Photograph: Maryland Wildlife and Heritage Service/Handout /Reuters
---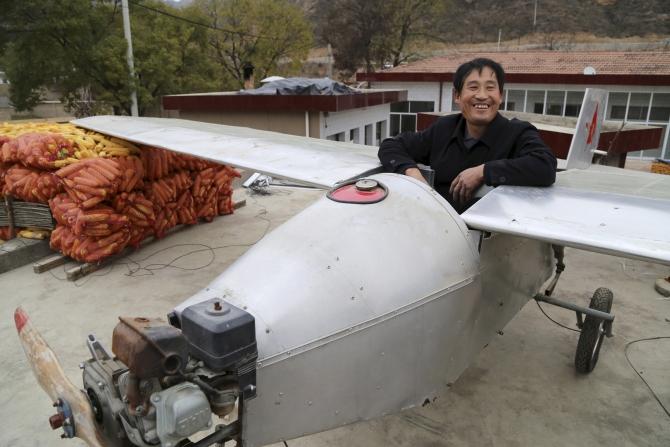 Image: Chen Lianxue, 50, sits in his homemade plane to pose for a photograph on the roof of his house in Qifu village of Pingliang, Gansu province, China. Photograph: China Daily/Reuters
---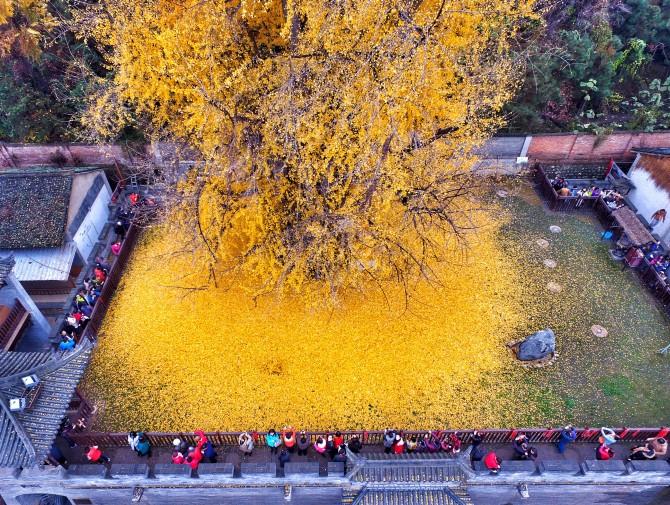 Image: Visitors take pictures of leaves falling from an old gingko tree in Xi'an, Shaanxi province, China. Photograph: Stringer/Reuters
---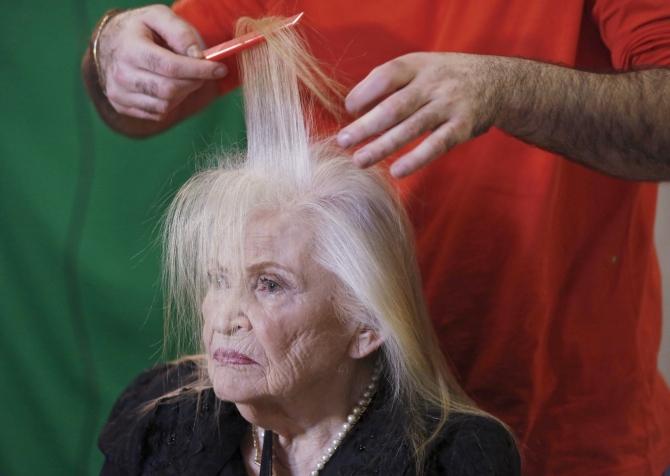 Image: Sarah Israel, 85, a Holocaust survivor, has her hair done during preparations ahead of a beauty contest for survivors of the Nazi genocide in the northern Israeli city of Haifa.
Thirteen women took part in the third annual beauty contest for Holocaust survivors in Israel on Tuesday. Photograph: Amir Cohen/Reuters
---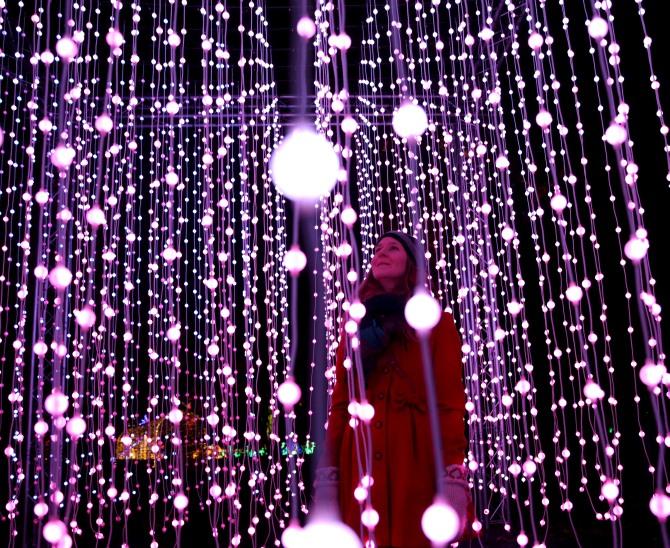 Image: A woman poses amongst illuminations at a photo-call for the Christmas at Kew Festival in London. Photograph: Neil Hall/Reuters
---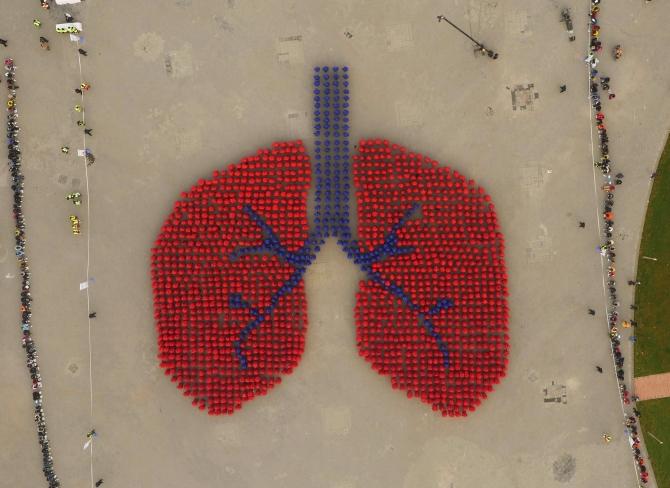 Image: An aerial view shows participants wearing blue and red coats forming an image depicting a human lung, during an Guinness World Record attempt of the largest human image of an organ, on a hazy day in Beijing.
Over 1,500 people joined the successful attempt on Sunday which was organized by a local health research centre hoping to improve awareness of lung health, local media reported. Photograph: Stringer/Reuters
---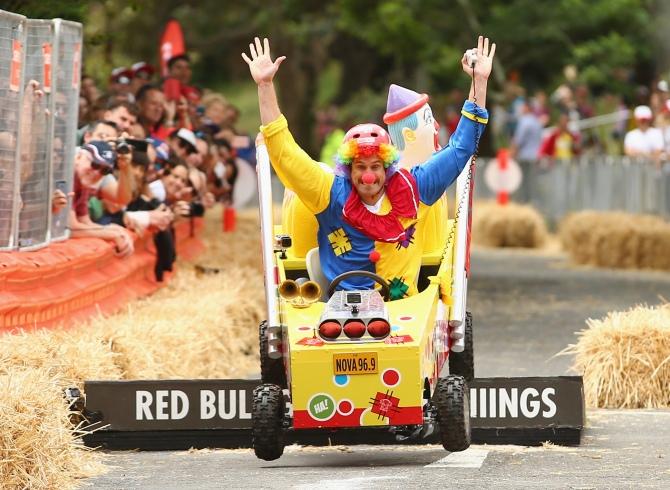 Image: Ryan'Fitzy' Fitzgerald goes over a jump in 'Fitzy's Funny Car' during the 2015 Red Bull Billy Cart Race at Centennial Park in Sydney, Australia.
The annual event challenges experienced and amateur racers to design and build their own non-motorised carts in the downhill race. Photograph: Mark Kolbe/Getty Images
---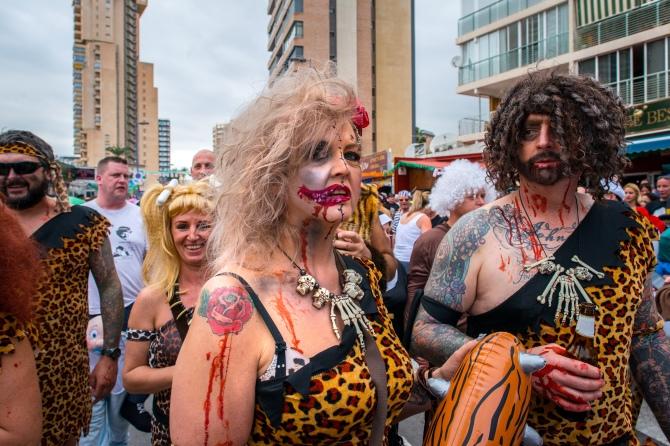 Image: Revellers in fancy dress enjoy the atmosphere during the British Fancy Dress Day. The British Fancy Dress Day is one of the biggest fancy dress parties in Europe and is held the day after the Benidorm fiestas in November.
The tradition started over 20 years ago when Manolo from Sinatras Club offered a free drink to anyone who dress up. Nowadays around 30,000 people, mostly British Expats living in Spain and tourists visiting the Costa Blanca resorts, attends, attend the event. Photograph: David Ramos/Getty Images