The Indian Navy's second sailboat 'Tarini' was inducted into service on Saturday at a ceremony in Goa.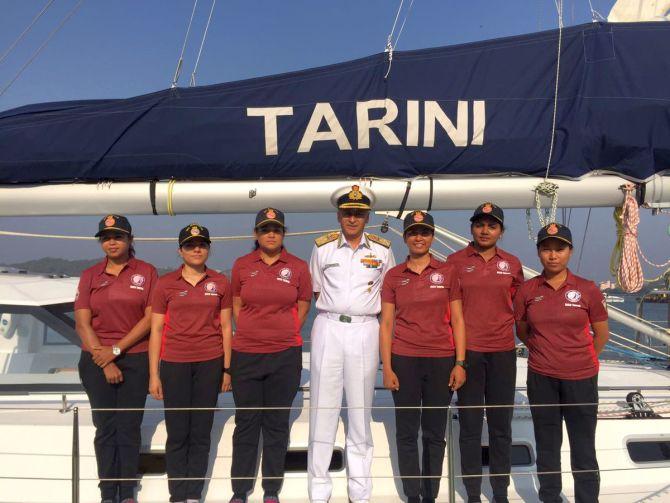 The vessel is slated to be the platform for the first Indian all-women global circumnavigation by the Indian Navy to begin in August.
The induction ceremony, at INS Mandovi Boat Pool, took place in the presence of Navy Chief Admiral Sunil Lanba along with other senior naval officers.
"The sailboat Tarini is being inducted into the Navy and is slated to be the platform for First Indian All-Women Circumnavigation of the globe expedition of the Indian Navy," a navy statement said.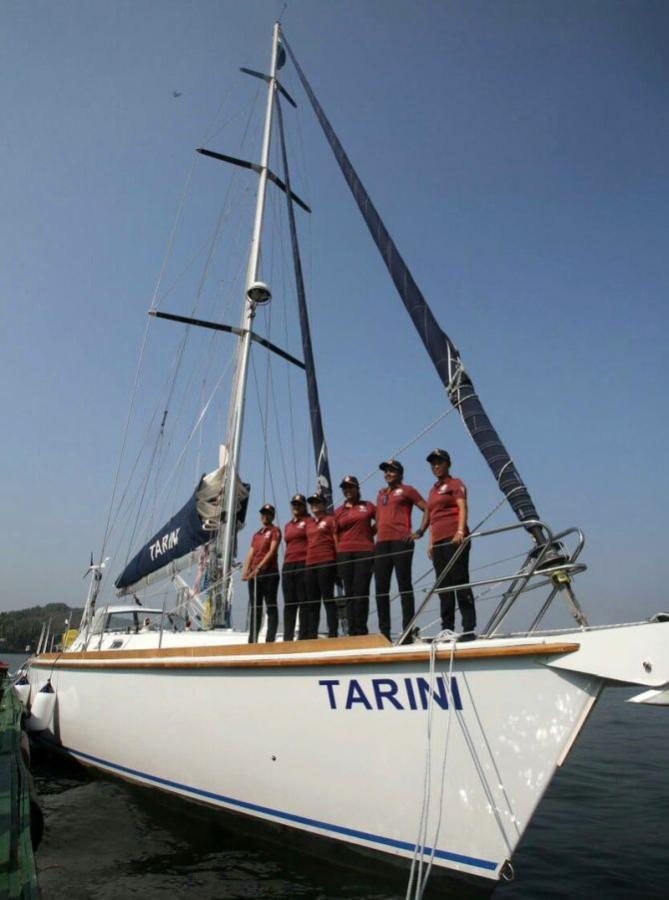 Lanba said the team has logged over 10,000 nautical miles on INSV Mhadei, including a voyage from India to Mauritius and back and Goa to Cape Town braving rough monsoon seas and heavy winds.
Extensive trials of the newly-built vessel were successfully completed in January.
The boat is skippered by Lieutenant Commander Vartika Joshi and crew members include Lieutenant Commander Pratibha Jamwal, Lieutenant Aishwarya Boddapati, Lieutenant Patarapalli Swathi, Lieutenant Sh Vijaya Devi and Lieutenant Payal Gupta, it said.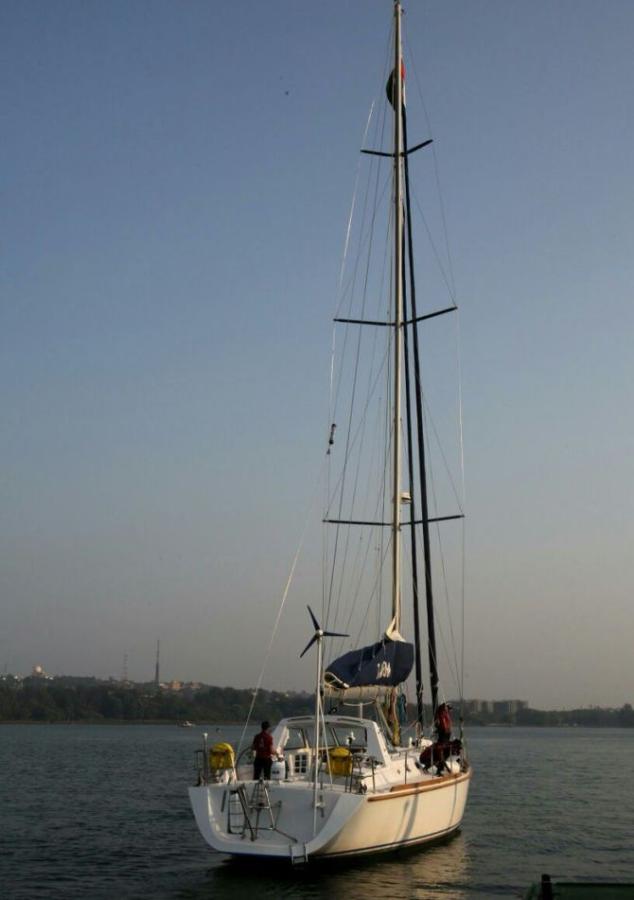 The Indian Navy is operating four sailing vessels capable of open ocean deployments -- Tarangini, Sudarshini, Mhadei and Tarini, all four of which have been built in shipyards at Goa.
"Indian Navy is attempting to revitalise open ocean sailing and will also be inducting four 40 feet, state-of-the -art open ocean racing sailboats," the statement added.
Photographs: Indian Navy