Can't embrace friends and family these days? Hug a tree instead.
That is the message Israel's Nature and Parks Authority is spreading on social media to try to help people overcome the sense of detachment that coronavirus social-distancing rules can bring.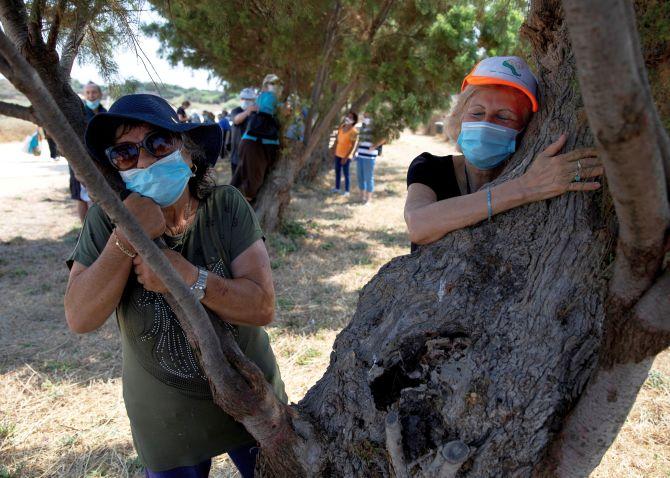 Tree-hugger Barbara Grant was quoted as saying, "The most basic human need is for connection, for touching, for hugging", lamenting that, as a health precaution, she can't hug her grandchildren.
"In this unpleasant corona period we recommend to people around the world to go out to nature, take a deep breath, hug a tree, express your love and get love," Orit Steinfeld, the authority's marketing director, said in Apollonia National Park.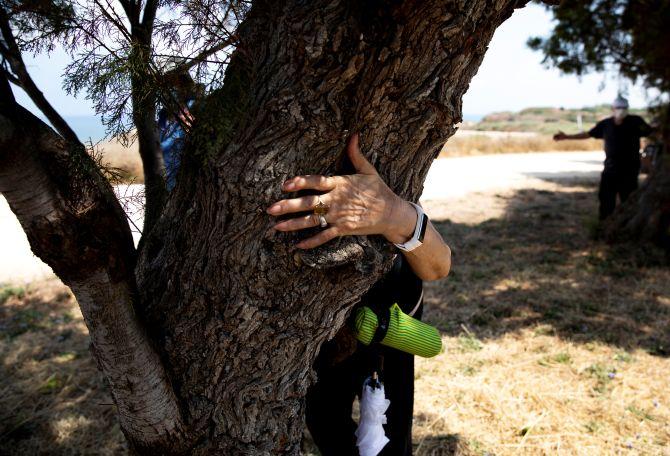 After flattening a coronavirus infection curve in May, Israel has experienced a spike in new cases over the past several weeks.
Protective masks are mandatory outdoors and Israelis are advised to avoid close physical contact with elderly relatives, with visits at nursing homes held only in the open air.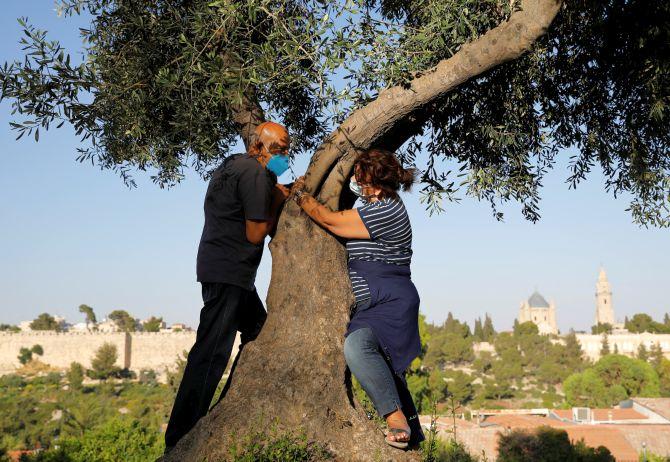 Israel's tree-hugging campaign follows a similar endeavour launched in April by Iceland's forestry service.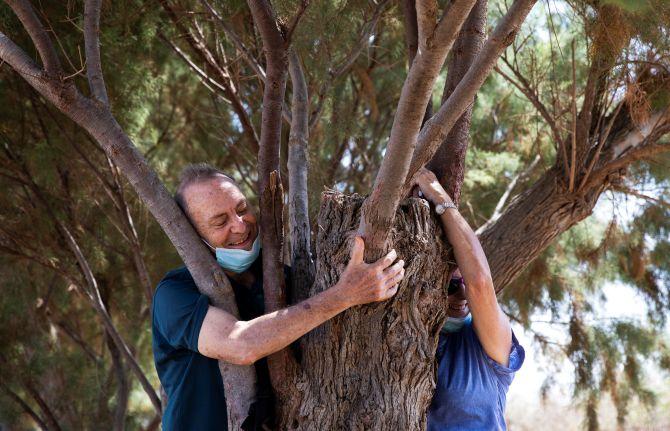 All photographs: Ronen Zvulun/Reuters