When humanity's away, the animals will play.
With much of the world driven indoors to quarantine during the coronavirus pandemic lockdown, some species not often seen -- or, at least, rarely in such large numbers, and certainly not against such empty backdrops -- are exploring cities across the globe.
We must sadly report that though there have been many circulating on social media, many of these optimistic posts have turned out to be fake -- there were no dolphins in Venice's celebrated canals, or drunken elephants ambling through China's Yunnan province.
However, there are some other instances where animals have, in fact, come out to explore city streets.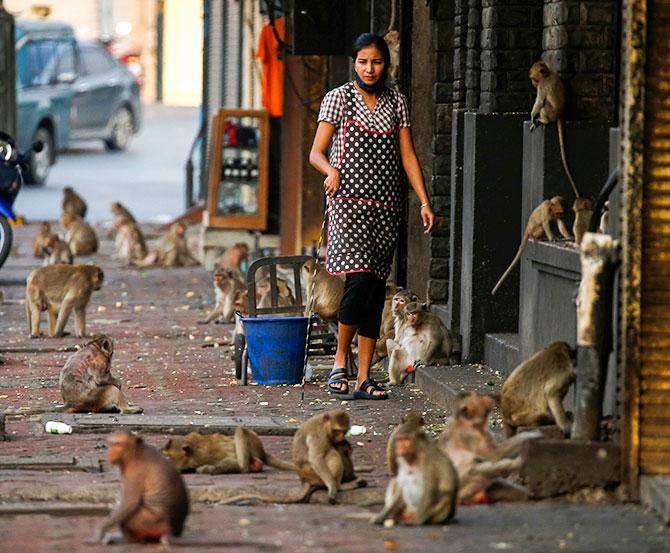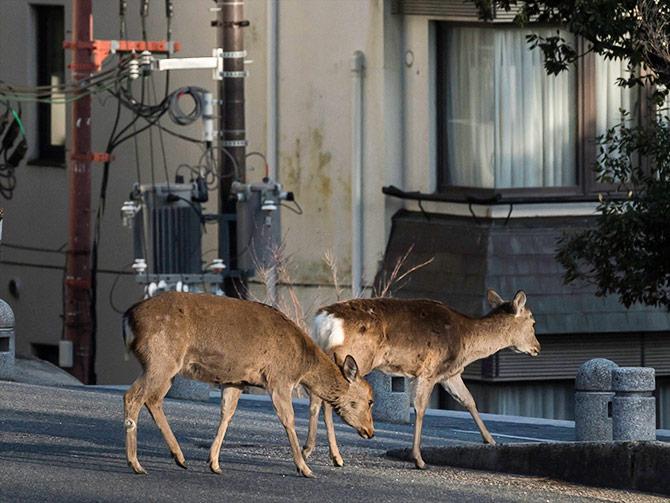 SEE: Nilgai takes over streets in Noida
Noida's busiest sector had an unexpected guest. In Sector 18 of Noida, outside the Great India Place Mall, a Nilgai or a blue bull was spotted walking leisurely on the road. The sight was a welcome change from the usually jam-packed road, which sees cars lined up bumper to bumper until the lockdown was announced. The video of the majestic creature taking over the roads was clicked by numerous journalists and has gone viral on Twitter.
SEE: Indian Bison on Noida streets
A bison, which is a rare sight to see, wanders around a market area in Noida during the 21-day lockdown to curb the spread of coronavirus.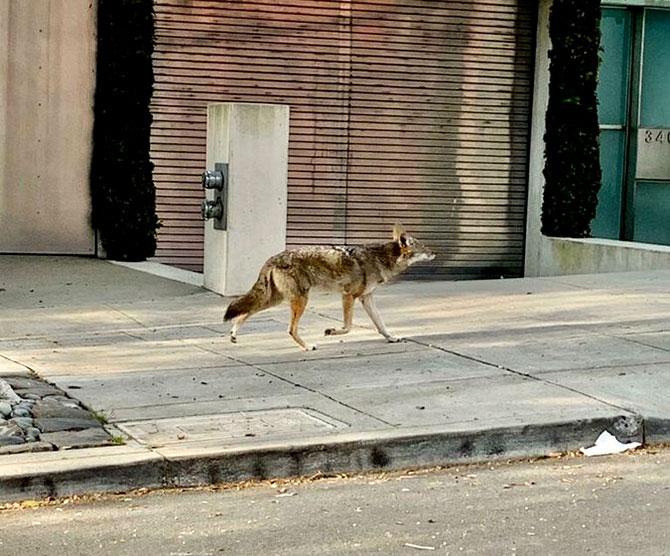 SEE: Wild pigs seen roaming the empty streets of Paris
Elsewhere, wild pigs have been seen on the roads of Paris, which we have got to say is very un-Parisian sight.
SEE: Small civet comes out on the road in Calicut
An unusual sight greeted policemen and the few people on the road in Kerala's Kozhikode -- a civet taking the zebra crossing. The otherwise nocturnal animal, with black spots and stripes, was seen walking on the striped road in Meppayur town of Kozhikode in north Kerala. The species was once common along the lowland coastal tracts of Kerala and Karnataka. In 1999, fewer than 250 mature individuals were thought to survive in the wild, according to a Kerala government website.
While feral animals appear to be thriving during this strange time of reduced human activity, domestic animals are not. Many dog and cat adoptions have been cancelled in the face of the pandemic, with far fewer people visiting shelters, and those potential pets are now at risk of being euthanised.