They say if you really need to get a feel of vibrant India, head to Vrindavan during Holi. In Vrindavan -- the seat of the much-revered Krishna Leela and the cradle of the sonorous, secular cult of the Bhakti movement in India -- people celebrate Holi for over a week.

The temple town, located in Mathura district of Uttar Pradesh, draws thousands of tourists who drench themselves in the spirit of devotion

Rediff.com gives you a glimpse of the festivities in Vrindavan...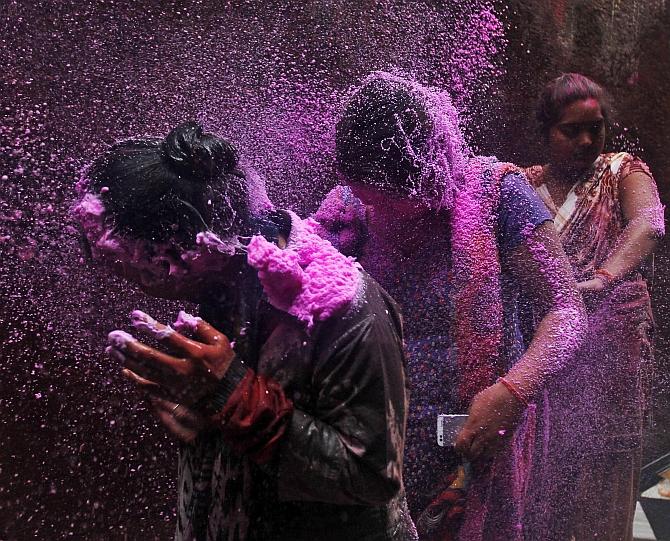 Image: People spray coloured foam on women as they walk in a lane near the Bankey Bihari temple during Holi celebrations in Vrindavan. Photograph: Jitendra Prakash/Reuters
---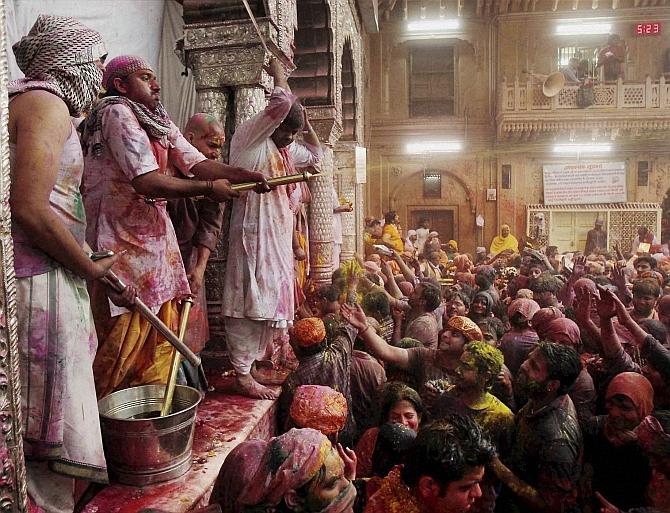 Image: Devotees celebrate holi at Bankey Bihari Temple, in Vrindavan. Photograph: PTI Photo
---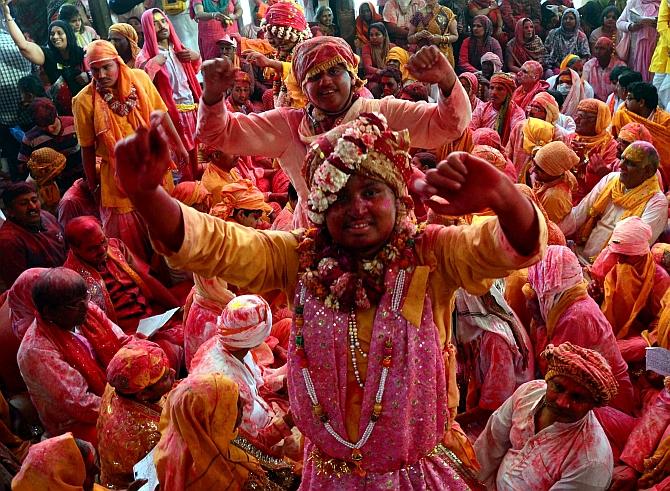 Image: Devotees covered in coloured powder celebrate Holi. Photograph: PTI Photo
---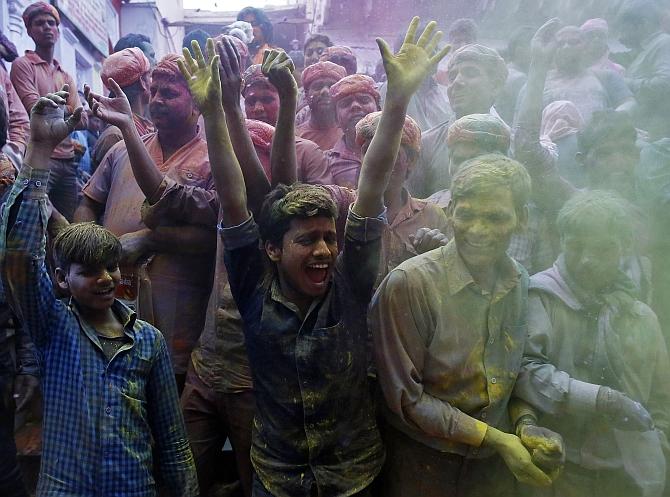 Image: Devotees cheer as they throw coloured powder on bystanders near the Bankey Bihari temple during Holi celebrations in Vrindavan. Photograph: Anindito Mukherjee/Reuters
---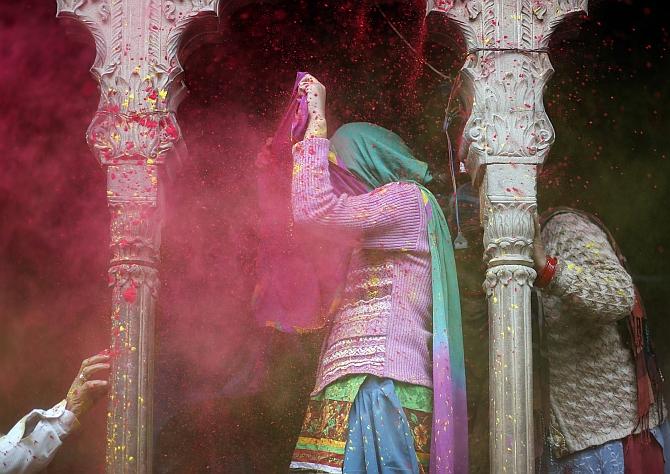 Image: A woman covers herself as people throw coloured powder on her inside the Bankey Bihari temple. Photograph: Anindito Mukherjee/Reuters
---
Image: Devotees play with colour during Holi celebrations at the Banke Bihari temple in Vrindavan. Photograph: Daniel Berehulak/Getty Images
---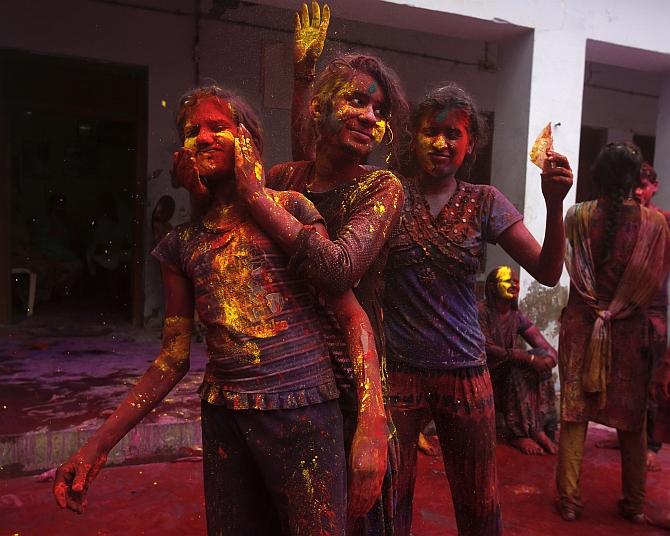 Image: A group of girls play with coloured powder during Holi celebrations in a lane near the Bankey Bihari temple in Vrindavan. Photograph: Vivek Prakash/Reuters
---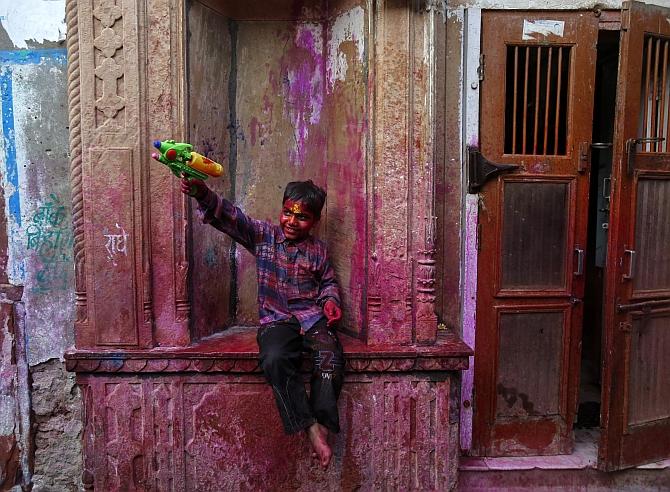 Image: A boy plays with a water pistol during Holi celebrations in a lane near the Bankey Bihari temple. Photograph: Vivek Prakash/Reuters