Close family members on Sunday visited Kensington Palace to see Prince William and wife Kate Middleton's new baby daughter, who is fourth in line to the British throne.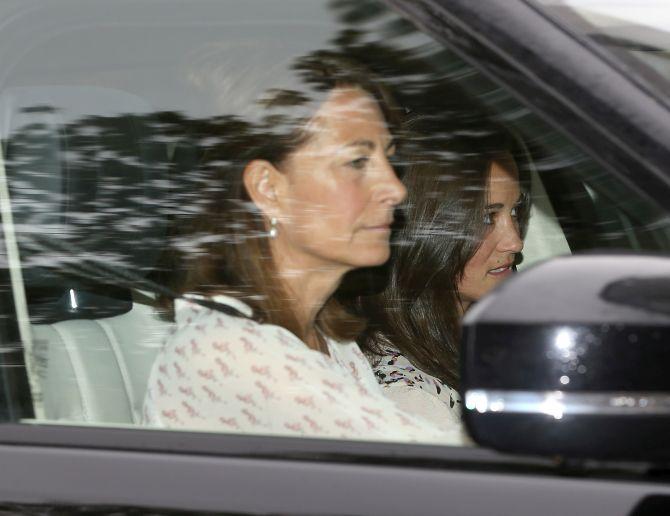 Carole Middleton and Pippa Middleton arrive at Kensington Palace the day after Kate gave birth to a baby girl. Photograph: Danny E Martindale/Getty Images
Charles, the Prince of Wales and Camilla, Duchess of Cornwall were at the KensingtonPalace, home of the Duke and Duchess of Cambridge.
Kate's parents, Michael and Carole Middleton, and her sister Pippa also came to meet their newest relative.
The name of the duke and duchess's second child – sister to Prince George -- will be announced later.
The princess, who was delivered on Saturday at St Mary's Hospital in London, and weighed 3.7 kg.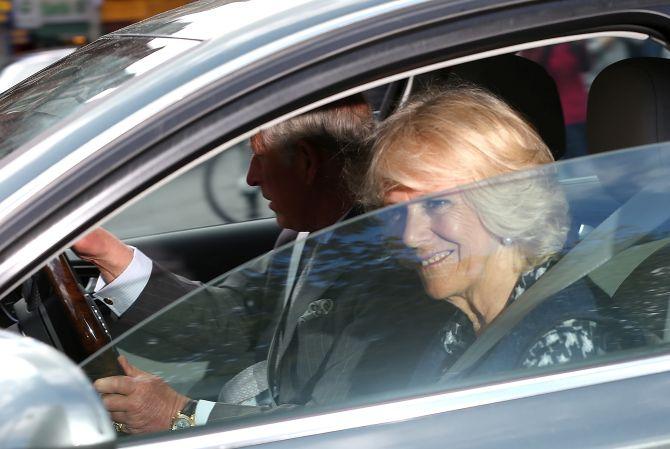 Charles, Prince of Wales and Camilla, Duchess of Cornwall leave Kensington Palace after visiting the royal princess. Photograph: Danny E Martindale/Getty Images
TowerBridge was among several London landmarks lit up in pink in her honour. Trafalgar Square's fountains and the London Eye were also illuminated on Saturday night to mark the birth.
The Cambridges will spend the next few days at KensingtonPalace following which they are expected to travel to their country home Anmer Hall on the Queen's Sandringham estate in Norfolk, the BBC reported.
Bookmakers say Charlotte and Alice have emerged as the favourite names for the princess, followed by Olivia, Victoria and Elizabeth.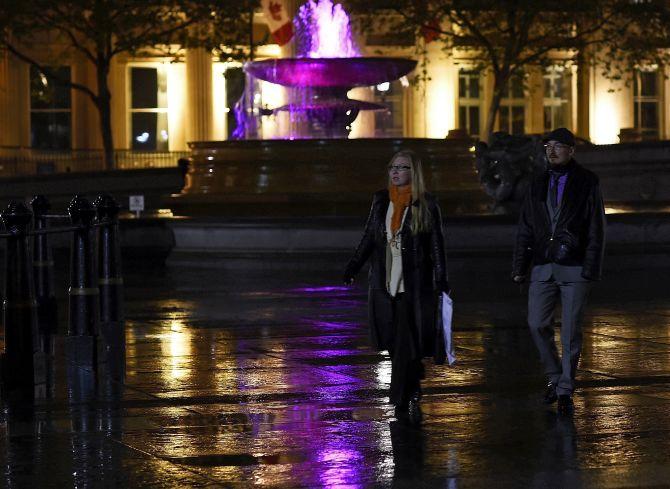 A couple stroll through Trafalgar Square past a pink coloured fountain, as part of celebrations after the royal birth in London. Photograph: Dylan Martinez/Reuters
Meanwhile, almost all of the UK's national newspapers have given over the entire front pages of their Sunday editions to the birth and a photograph of the new princess though the country was in the midst of general elections.
With their new daughter wrapped in a white shawl, the duke and duchess emerged from the hospital to crowds of well-wishers and the world's media, a little less than 10 hours after the birth.
They stood on the steps of the Lindo Wing briefly before heading back inside to put the sleeping princess in a car seat. Prince William, who had been present for the birth, then drove them to KensingtonPalace.
When Prince William left the hospital to fetch his son for a visit to his new sister, he told those outside he was "very happy".