Bengaluru potholes are now so deep that people are drowning in them.
Relax! It's not real, but an art installation put up by an NGO attempting to highlight to the civic body the dismal conditions of the road in the city.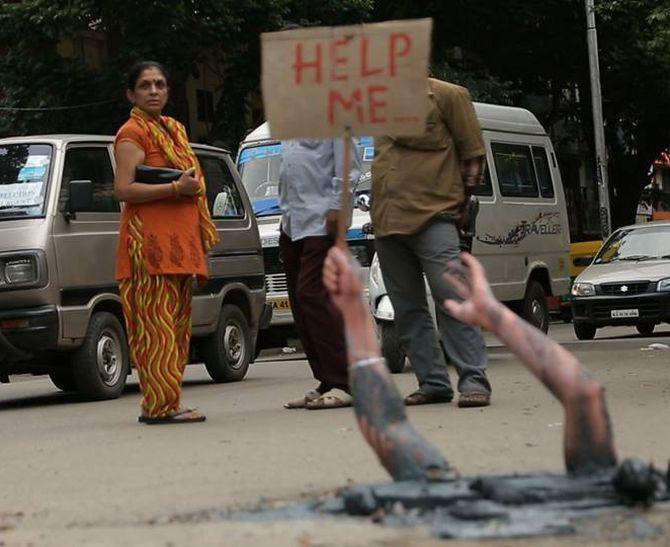 A woman looks bemused at the art installation of the woman sinking in the pothole. Photograph: Namma Bengaluru Foundation/Facebook
In what has now become a series of attempts to embarrass the Bruhat Bengaluru Mahanagara Palike into taking the quality of roads seriously, a civic group in the city has installed art installations -- a woman drowning, an anaconda -- in Yeshwantpur.
The Namma Bengaluru Foundation, a civic group, is behind the art installations. Their aim: The betterment of Bengaluru and bringing about awareness about the condition of the roads.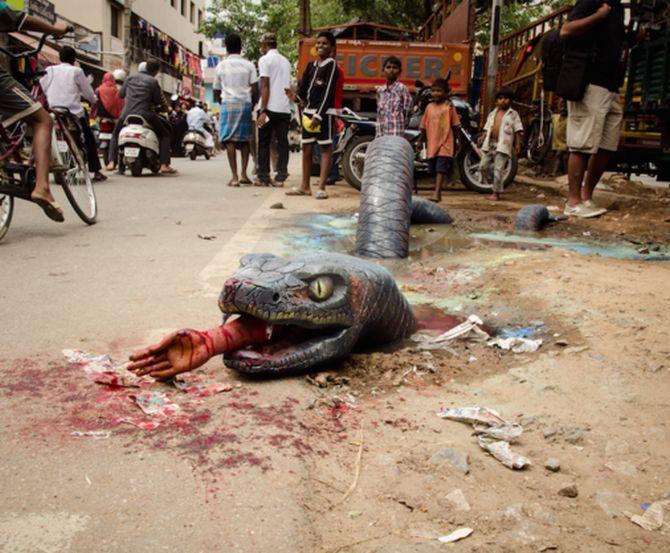 The anaconda invited many a glances, especially from children. Photograph: @TrafflineDEL/Twitter
The other installation shows a frightening anaconda emerging from a pothole while clasping a severed hand in its mouth. The installation -- made by Chitrakala Parishath graduate Pushparaj – took about four weeks to plan and ideate and the actual installation took a week to be completed.
The installation drew the attention of passers-by, especially the children who were fascinated by a giant anaconda lying in the middle of busy market area.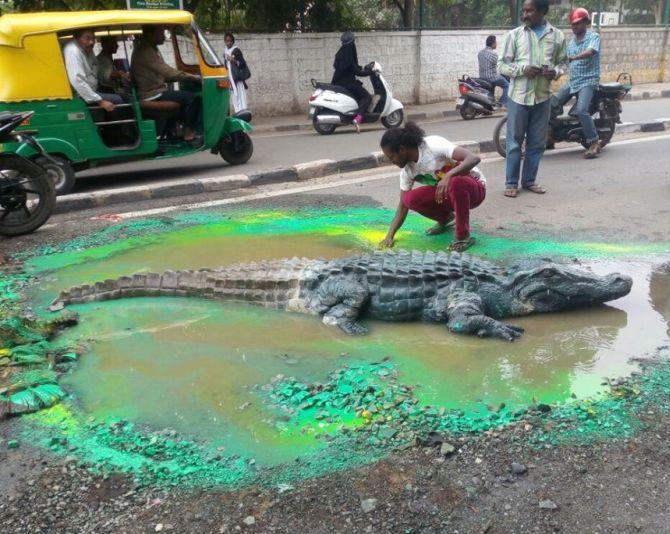 Local artist Baadal Nanjundaswamy with his scary crocodile creation. Photograph: Baadal Nanjundaswamy/Facebook
This isn't the first time people have used art to protest about the potholes in the city. In June, an artist placed a life-sized crocodile model in a huge pothole.
But other than making headlines in leading social platforms, are these installations actually helping everyone in a concrete way? You decide.