Mexico has been witnessing violent protests since the weekend after authorities said that gang hitmen had confessed to the murder of 43 students and incinerating their bodies in September after corrupt local police handed the men over.
Fresh protests broke out on Tuesday over President Enrique Pena Nieto's administration, as Mexican students clashed with the police and besieged Acapulco's airport for several hours.
Angered by the president's controversial decision to travel to a summit in Beijing amid public fury, the protestors chanted "Pena out! Pena murderer! Stay in China."
Rediff.com brings you glimpses of the protest that has rocked Acapulco in southern Mexico.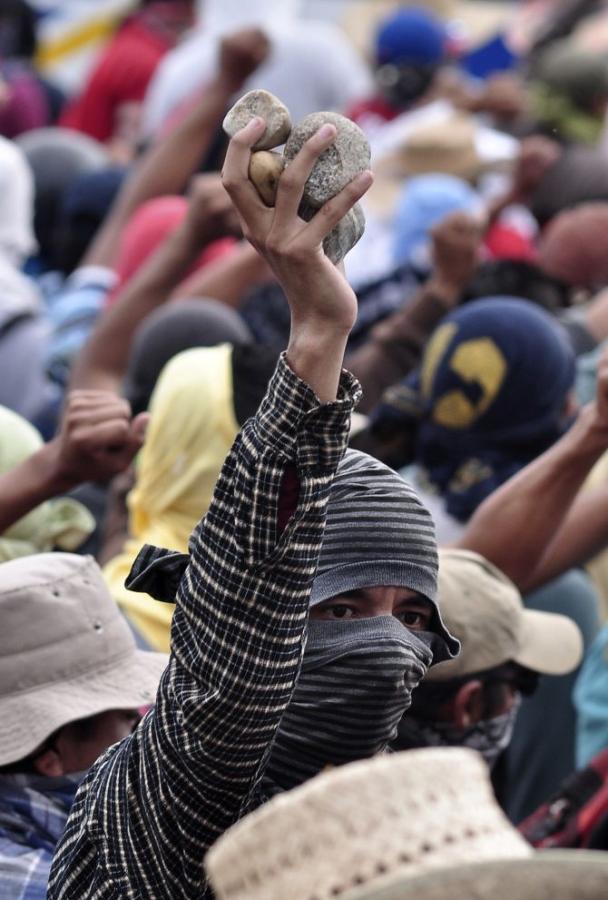 A masked protester holds stones in his hand during a protest in reprisal for the apparent killing of 43 trainee teachers, in Acapulco. Photographs: Claudio Vargas/Reuters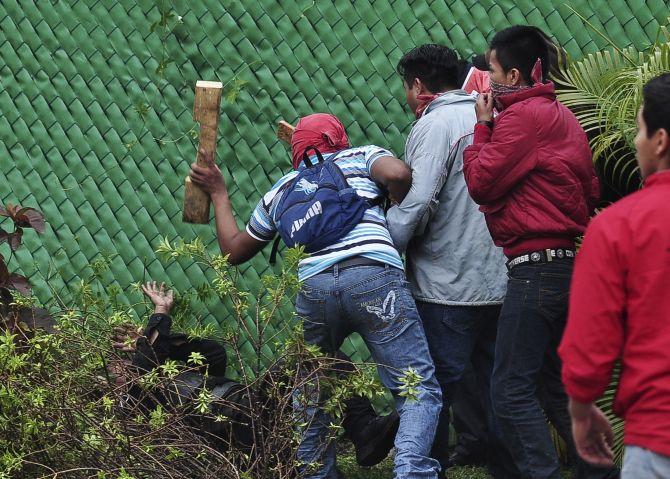 A man beats a police officer lying on the ground during a protest in reprisal for the killing of 43 trainee teachers, in Acapulco. The beaten policeman was eventually taken away in an ambulance. Photographs: Claudio Vargas/Reuters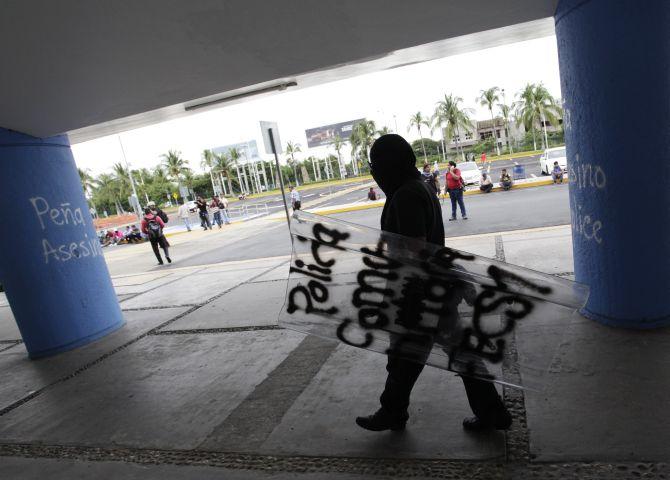 A masked protester carries a police shield while blocking the access to the airport during a protest in Acapulco. Photographs: Daniel Becerri/Reuters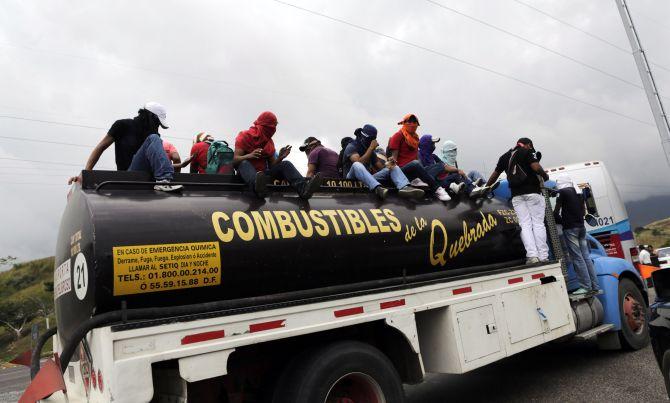 Masked protesters sit on a truck carrying fuel during a protest in support of missing students of Ayotzinapa Teacher Training College Raul Isidro Burgos on the outskirts of Chilpancingo, in the southern Mexican state of Guerrero. Photographs: Henry Romero/Reuters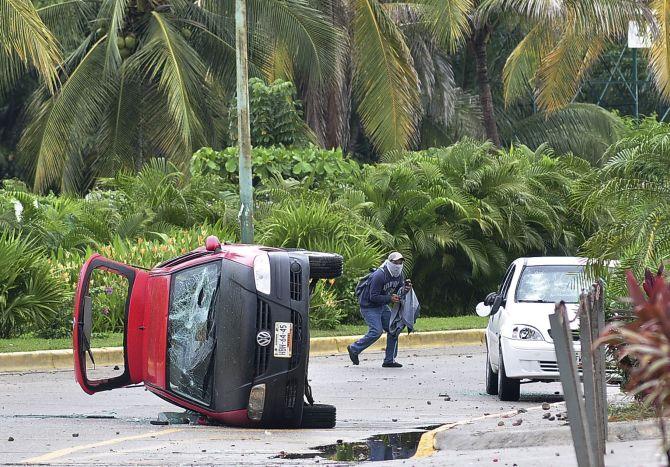 A masked protester stands behind an overturned car during a protest in Acapulco. Photographs: Claudio Vargas/Reuters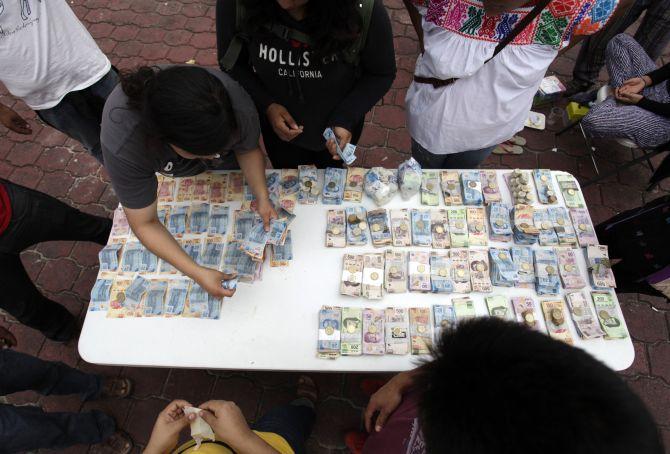 Students organise money on a table to be handed out to the families of 43 missing teacher trainees at the Teacher Training College Raul Isidro Burgos in Ayotzinapa. Photographs:Daniel Becerril/Reuters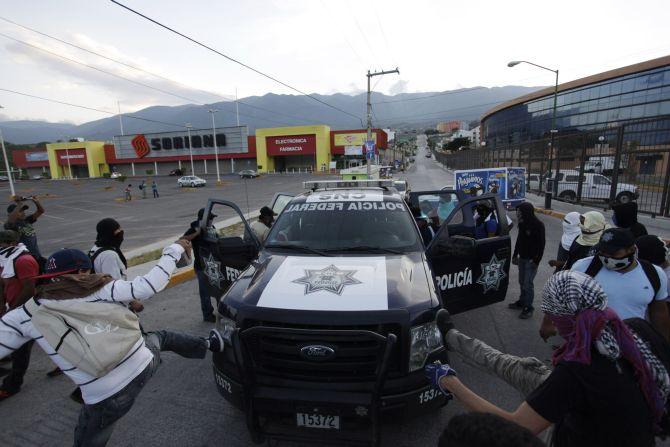 Student teachers destroy a police car during a protest in support of the missing students of Ayotzinapa Teacher Training College Raul Isidro Burgos outside the government palace of Guerrero state in Chilpacingo. Photographs:Daniel Becerril/Reuters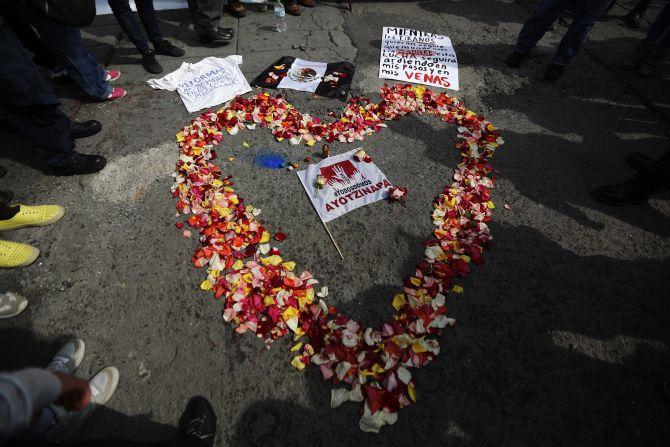 Flowers arranged in the shape of a heart are seen during a protest to demand more information about the missing students of the Ayotzinapa Teachers' Training College 'Raul Isidro Burgos' at Zocalo Square in Mexico City. Photographs:Tomas Bravo/Reuters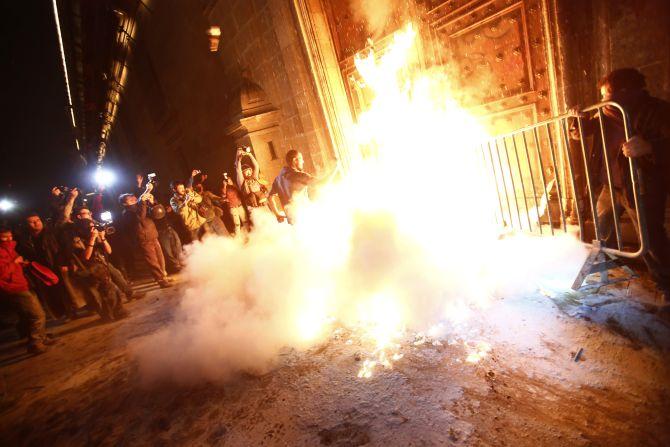 A group of protesters set fire to the wooden door of Mexican President Enrique Pena Nieto's ceremonial palace, during a protest denouncing the apparent massacre of 43 trainee teachers, in the historic center of Mexico City. Photographs: Edgard Garrido/Reuters