For fans of fighter jets and airports, the Yelahanka air base in Bengaluru is the place to be.
Starting Tuesday, the four-day Aero India 2017 event will kick off which will feature several state-of-the-art aircraft.
The grand event will see a participation of 30 countries, including United States of America, the United Kingdom, France, Germany and Japan.
So, here's a tiny preview of what's to come.
ALSO PLEASE READ: Beware India's enemies! 'IAF is expanding at a rapid pace'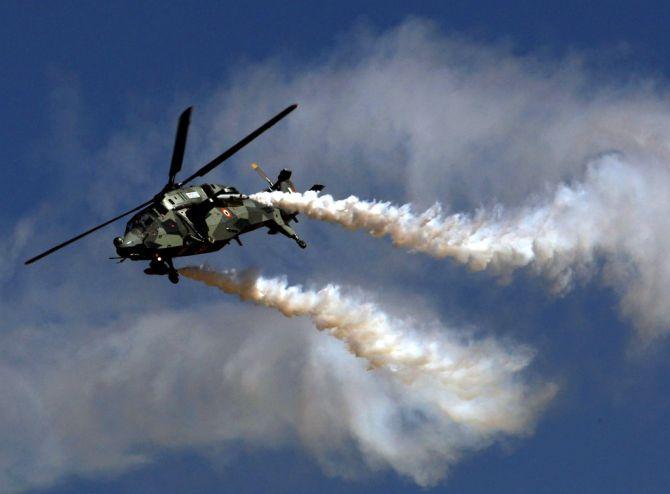 The HAL Light Combat Helicopter performing aerial manoeuvres during a rehearsal at the Bengaluru air space. Photograph: @SpokespersonMoD/Twitter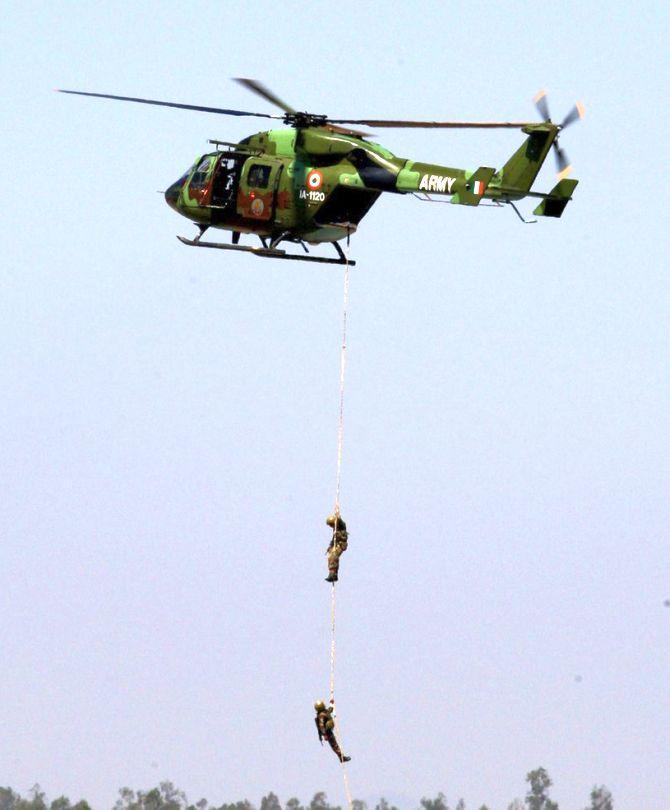 Troops practise slithering from the Dhruv Utility Helicopter. Photograph: @SpokespersonMoD/Twitter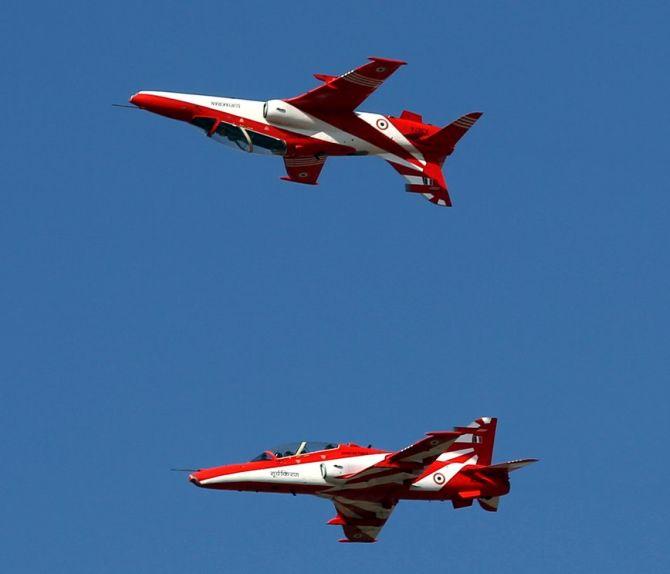 Jets performing acrobatic stunts are surely to get you excited! That's the Surya Kiran Aerobatic Team showing off their skills. Photograph: @SpokespersonMoD/Twitter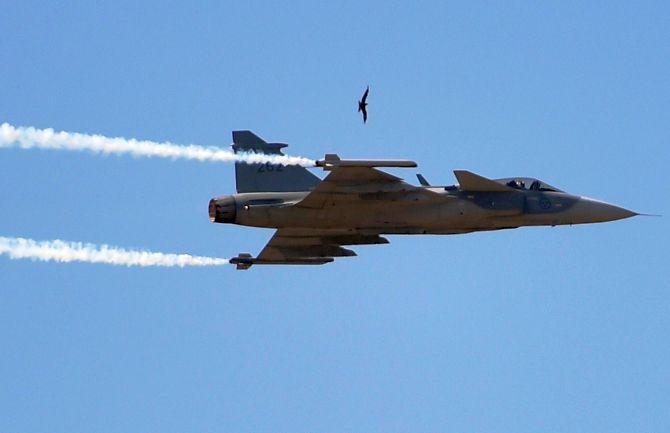 The much discussed Rafale fighter jet on a sortie during a rehearsal. And there's good news... Visitors will be able to see the Rafale fly thrice a day every day from February 14. Photograph: Shailendra Bhojak/PTI Photo
-- How India got the Rafale at a lower price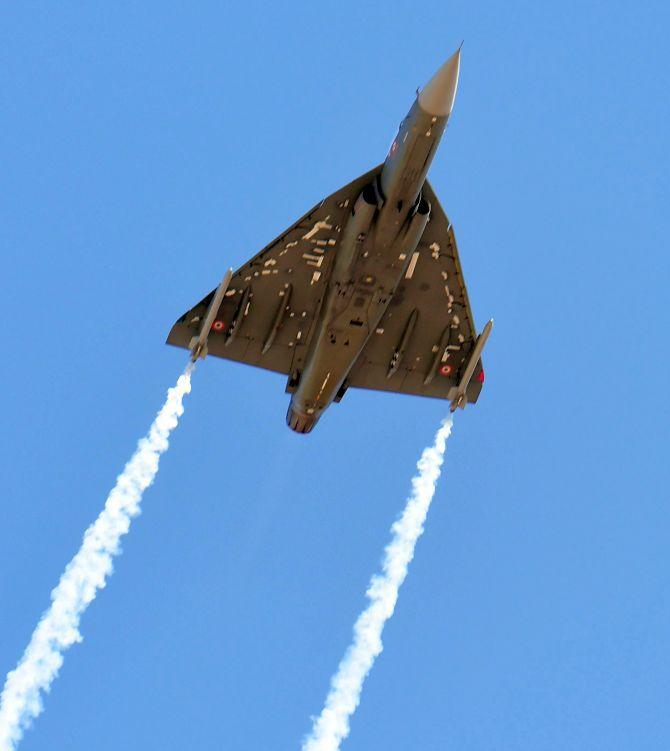 The IAF's Light Comabt Aircraft Tejas during rehearsal. Photograph: Shailendra Bhojak/PTI Photo
-- What the IAF expects from its Tejas fighters
-- A day in the life of a Tejas test pilot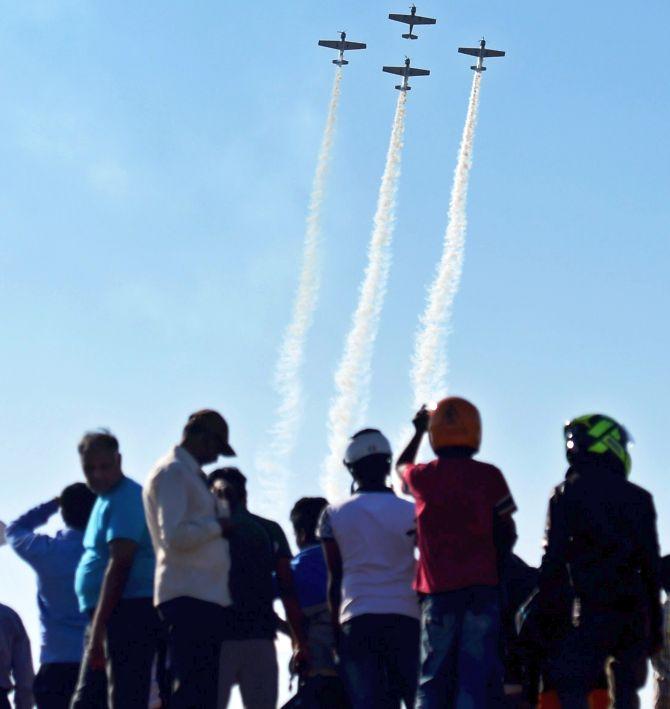 People look at Britain's aerobatic team Yakovlevs perform during a rehearsal. Photograph: Shailendra Bhojak/PTI Photo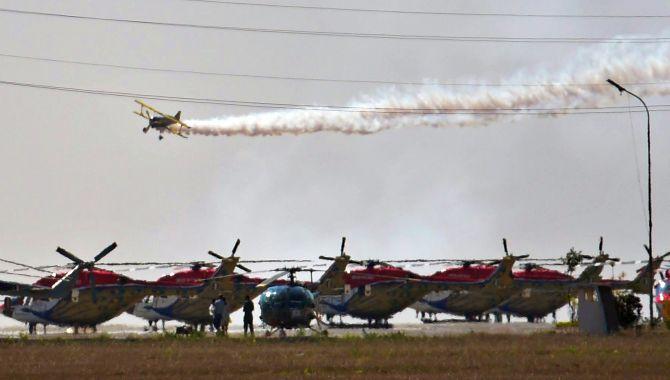 The Scandinavian Air Show Team will also feature during the event. Photograph: Shailendra Bhojak/PTI Photo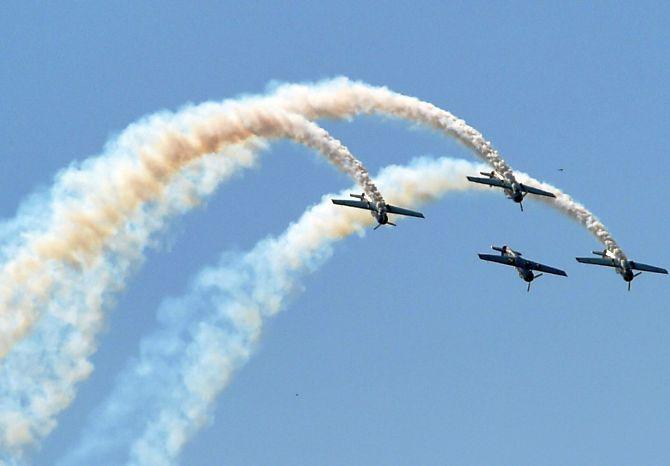 Don't forget to keep looking at the skies... You may get surprised. Photograph: Shailendra Bhojak/PTI Photo