While their father is on the run from and the law after breaking out of prison, the kids are online boasting about their lavish lifestyle replete with supercars cars, diamond-encrusted guns, and pet wild cats.
With an estimated wealth of around $3billion, notorious drug lord Joaquin 'El Chapo' Guzmandrug is one of the world's richest - and most wanted - men after his dramatic escape from New Mexico's Altiplano prison.
El Chapo's eldest son Ivan Archivaldo Guzman took to social media after his father's escape taunting the Mexican authorities. Ivan, who was managing his father's Twitter account when he was in jail, is said to have dropped a number of hints about his audacious escape plan as he told his 180,000 followers: 'Everything comes for he who is patient.'
These images from Twitter give an insight into the flamboyant, violent lives of El Chapo's children.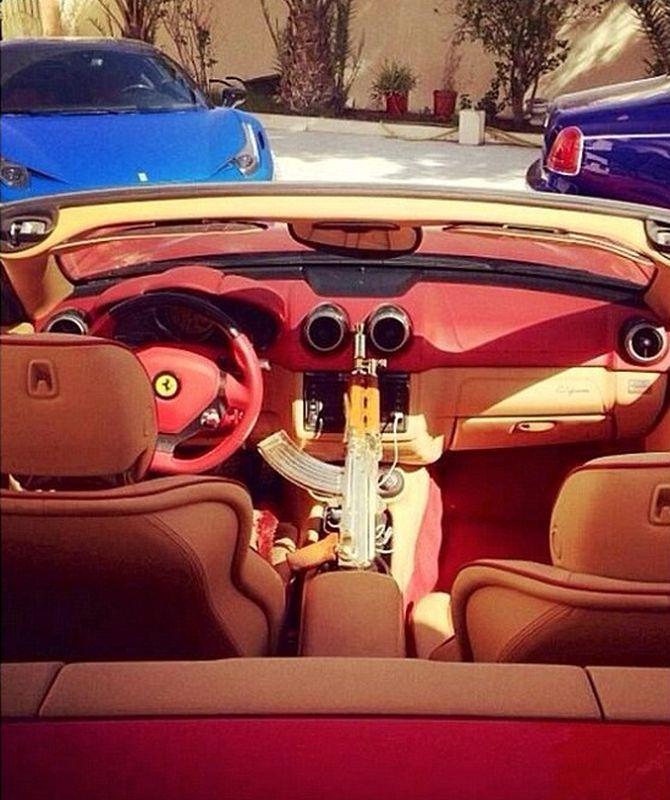 El Chapo's oldest son Ivan Archivaldo Guzman has an AK-47 rifle resting on the gear box of a red Ferrari.
---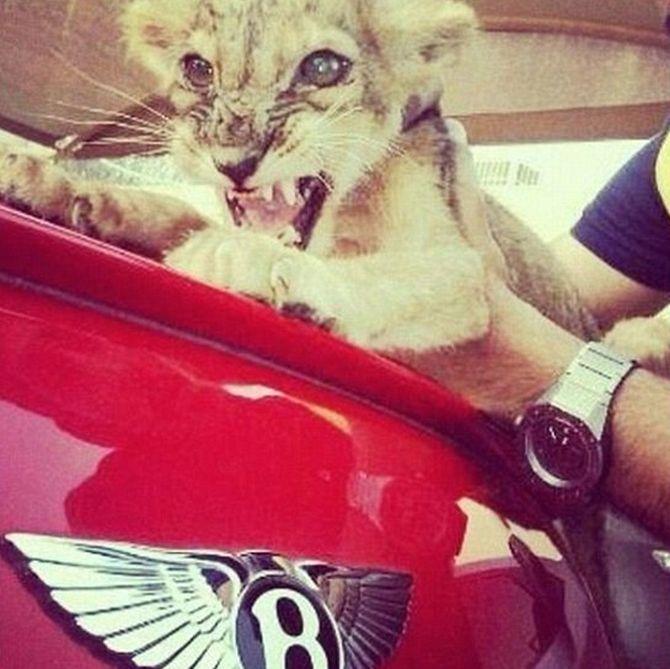 'Bloody cat' says the caption of this picture Alfredo Guzman posted.
---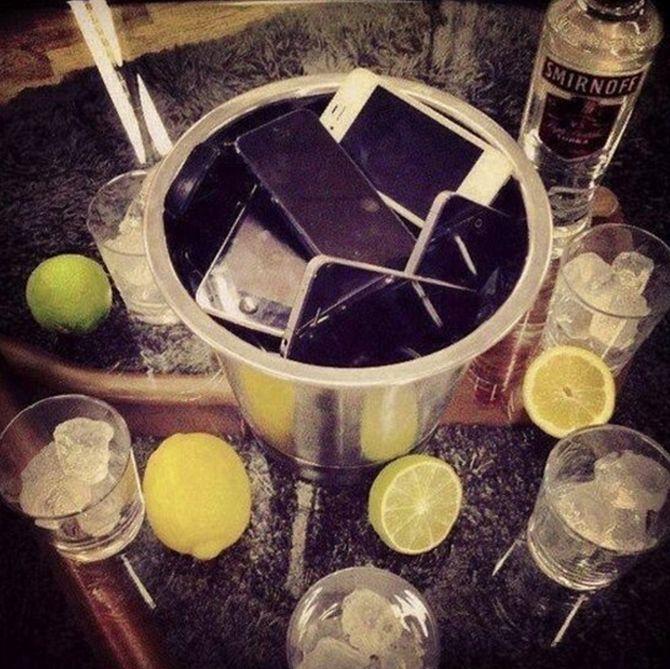 Alfredo tweets a picture of a bucket of iPhones, surrounded by glasses of vodka.
---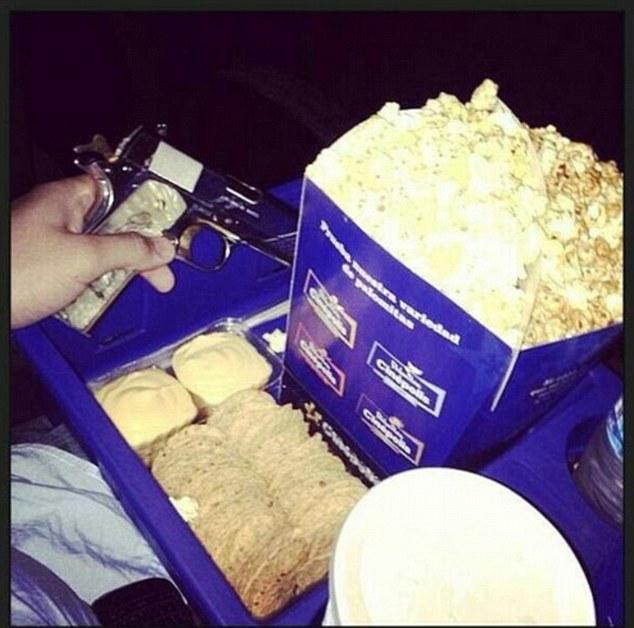 'I've got my toy with me in case anyone wants to make things exciting' writes Jesus Alfredo, who works for his father and is part of the armed faction of the cartel.
---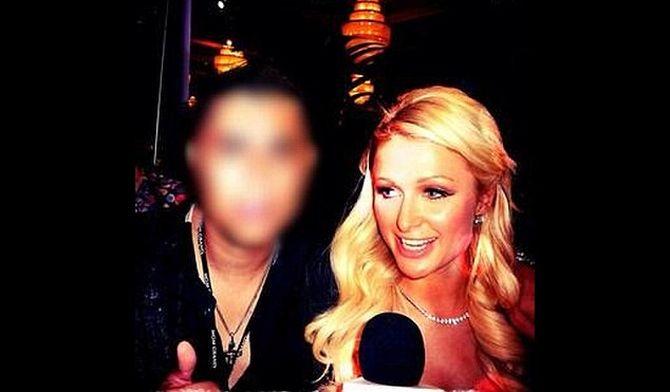 Joaquin Guzman posted a picture of himself with hotel heiress Paris Hilton using the hashtag: 'El Chino's babes'.
---
Alfredo Guzman sports a cap from Harrods while posing with a mountain lion.
---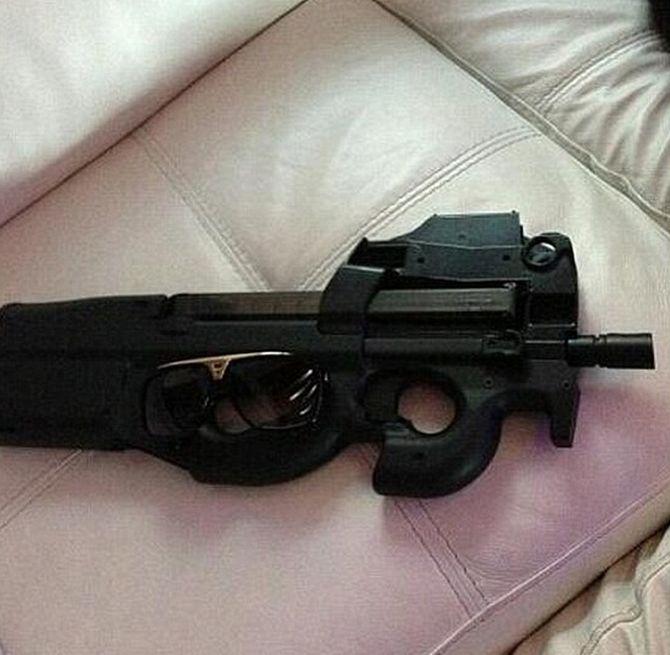 Joaquin shares a picture of his weapon with a caption that says: 'Since I was a kid I'm crazy about guns.
---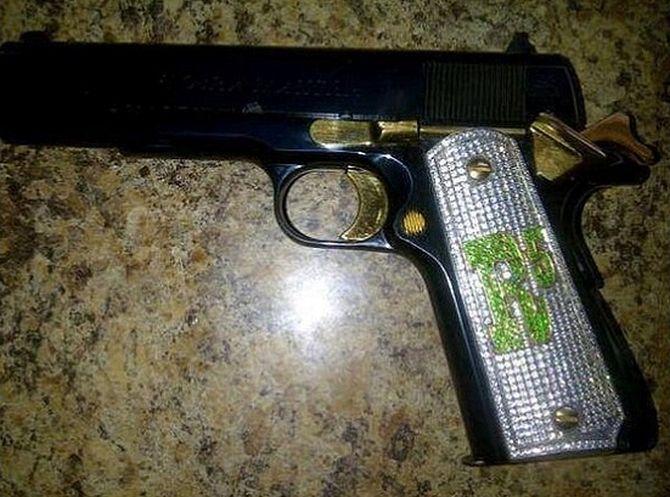 Joaquin Guzman flaunts his gold-plated, diamond encrusted gun on Twitter.
---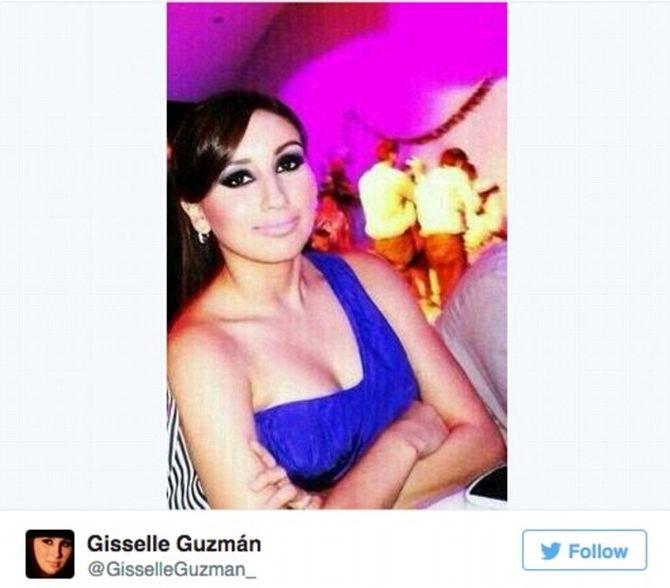 It's not just the boys who are posting their high-flying lifestyle but also El Chapo's daughter Gissell Guzman who gives a peek into her extravagant life on Twitter
---
Joaquin Guzman, who blurred his own face out of this picture, at a party