The iconic Eiffel Power in Paris turned off its lights for five minutes on Thursday night to pay a sombre tribute to 12 people killed in the attack on the officers of French satirical weekly Charlie Hebdo.
The French landmark plunged into darkness around 8 pm (local time) as thousands of protesters gathered in the Republique Square for the second night.

The metro stopped for a minute at midday and France paused briefly to remember those murdered; similar vigils were held worldwide.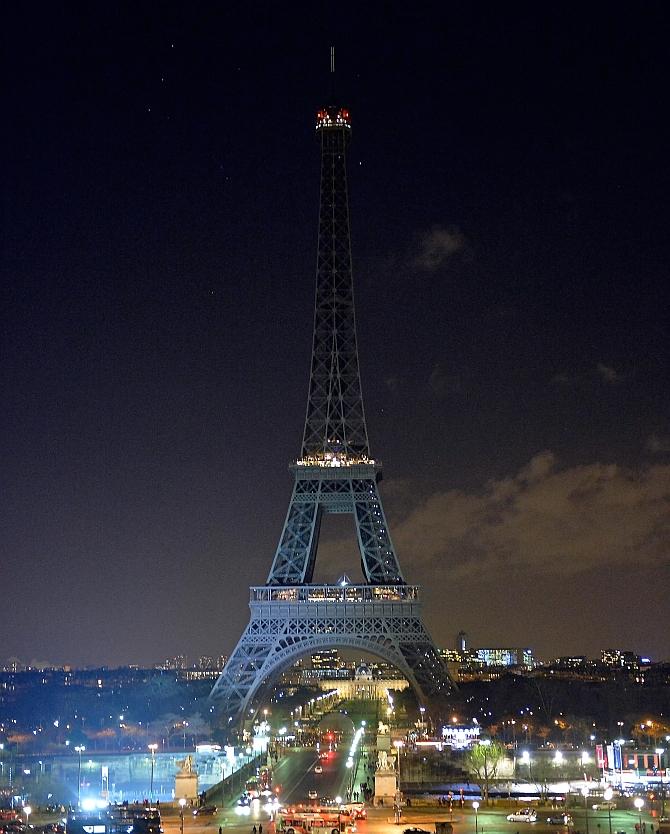 Image: As a tribute for the victims of the Charlie Hebdo terrorist attack the lights of the Eiffel Tower were turned off in Paris, France. Photograph: Aurelien Meunier/Getty Images

---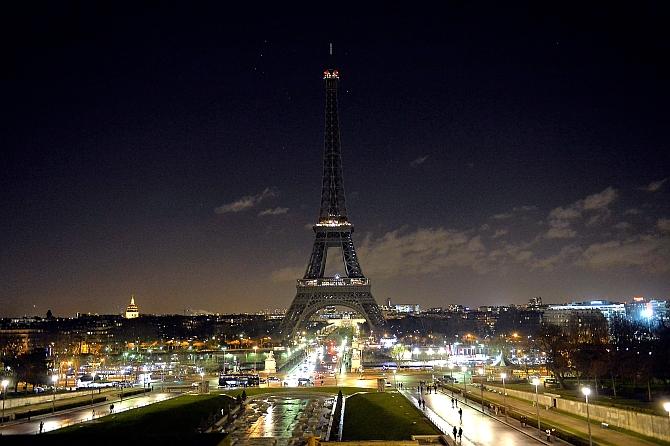 Image: The prominent French landmark switched its lights off at 8pm (local time) on Thursday. Photograph: Aurelien Meunier/Getty Images

---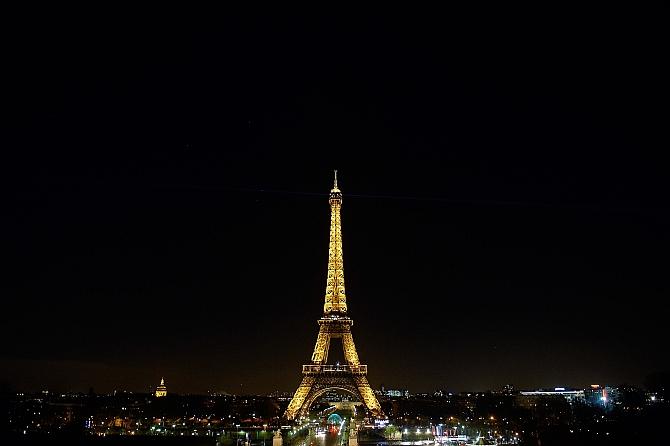 Image: After the tribute the lights of the Eiffel Tower gradually come on. Photograph: Aurelien Meunier/Getty Images

---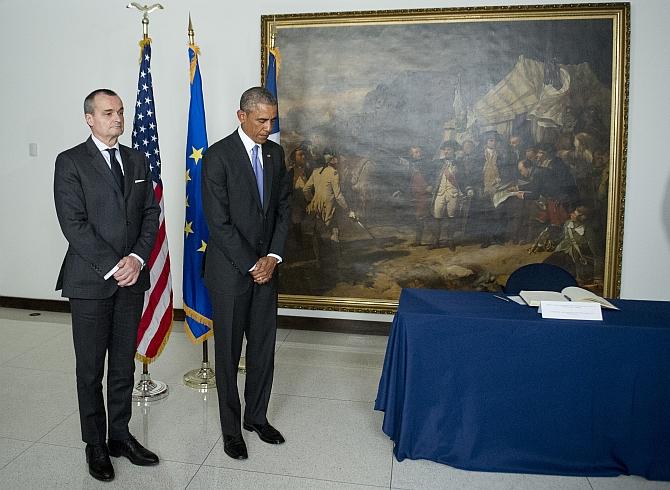 Image: Ambassador Gerard Araud of France and US President Barack Obama stand for a moment of silence prior to signing a book of condolence in honour of victims of the terrorist attack in Washington DC. Photograph: Ron Sachs-Pool/Getty images

---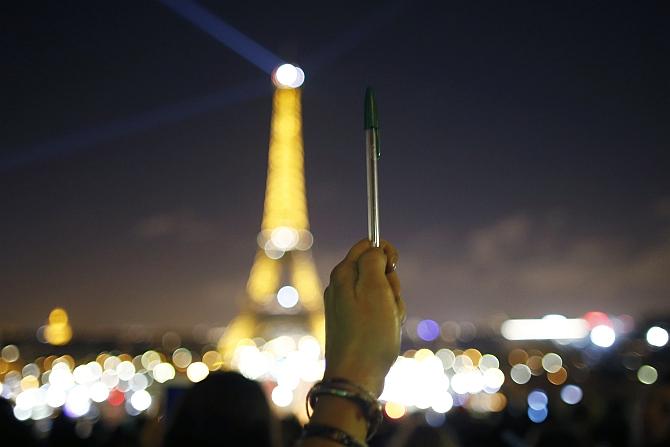 Image: A person holds a pen, symbolising freedom of speech, as lights on the Eiffel Tower start to dim. Photograph: Charles Platiau/Reuters

---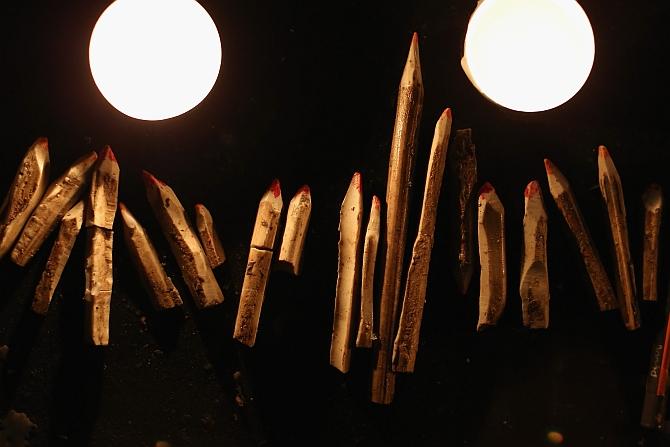 Image: Pencils are left during a vigil at the Place de la Republique. Photograph: Dan Kitwood/Getty Images

---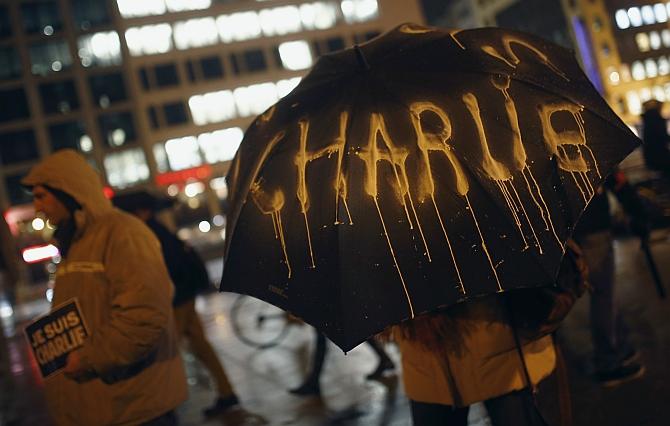 Image: A person holds an umbrella as others brave heavy rain holding placards reading "I am Charlie" to pay tribute to victims of the attack during a vigil in Frankfurt. Photograph: Kai Pfaffenbach/Reuters

---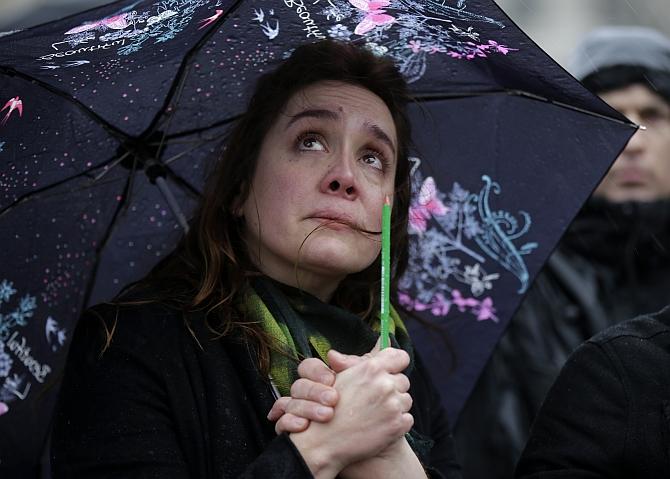 Image: A woman holding a pencil cries as she gathers in front of the Notre Dame Cathedral in Paris during a minute of silence for victims of the shooting at the Charlie Hebdo on Wednesday. Photograph: Jacky Naegelen/Reuters

---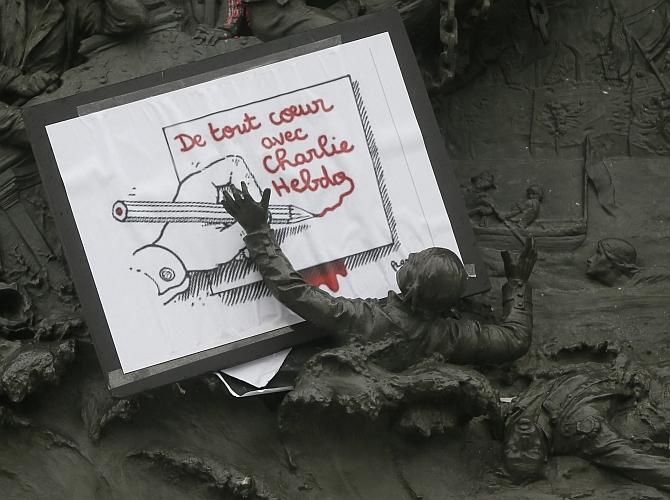 Image: A placard with a press cartoon by cartoonist Plantu is placed amongst a frieze on the Republic statue at the Place de la Republique in Paris. The slogan reads 'Wholeheartedly with Charlie Hebdo'. Photograph: Gonzalo Fuentes/Reuters

---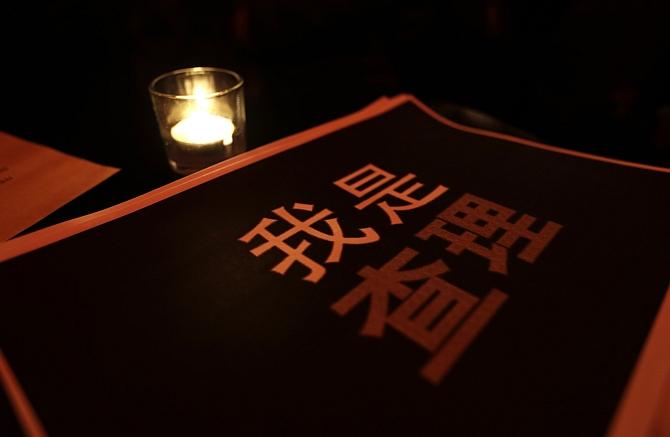 Image: A placard that reads "I am Charlie" is placed next to a candle during a campaign at a bookstore in Beijing. Photograph: Jason Lee/Reuters