Traffic was thrown out of gear; visibility dipped, leading to delays in flights.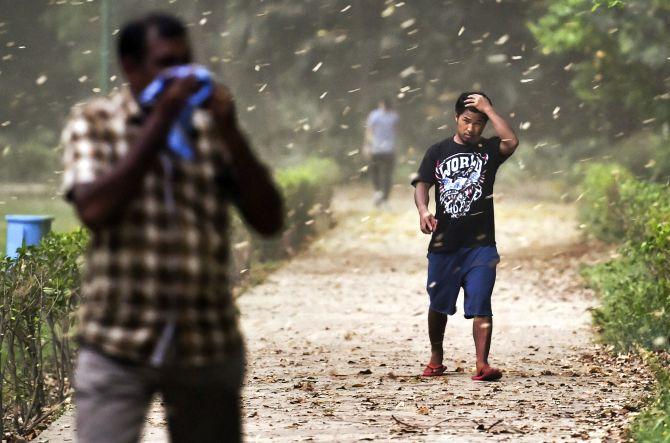 A dust storm hit Delhi on Friday evening, plunging the city into darkness and throwing traffic out of gear in parts of the national capital.
In Lutyens' Delhi, the sprawling Raisina Hill complex, seat of the government and the bungalow zone, were shrouded by dust kicked up by gusty winds which was followed by light drizzle.
The storm dipped the visibility, leading to vehicles plying on the streets coming to a standstill momentarily, while pedestrians rushed to seek shelter.
Office-goers and others were seen curiously peeping out of windows of the buildings as it became dark outside rather early after a blistering afternoon.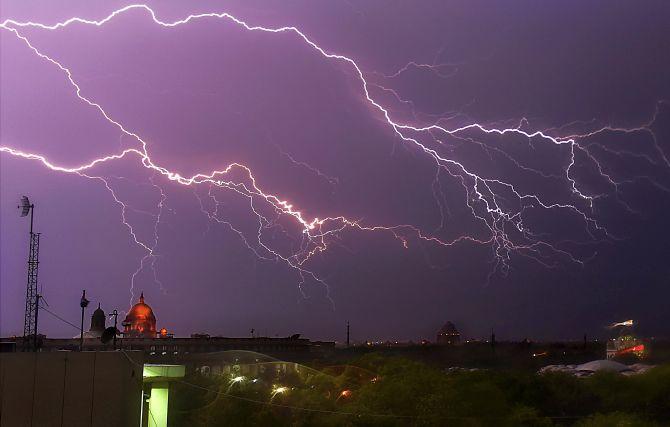 The India Meteorological Department has also issued a warning of thunderstorm accompanied with squall very likely at isolated places over Haryana, Chandigarh and Delhi.
The IMD has issued a forecast of partly cloudy sky with a possibility of rain or thunderstorm or dust storm for Saturday.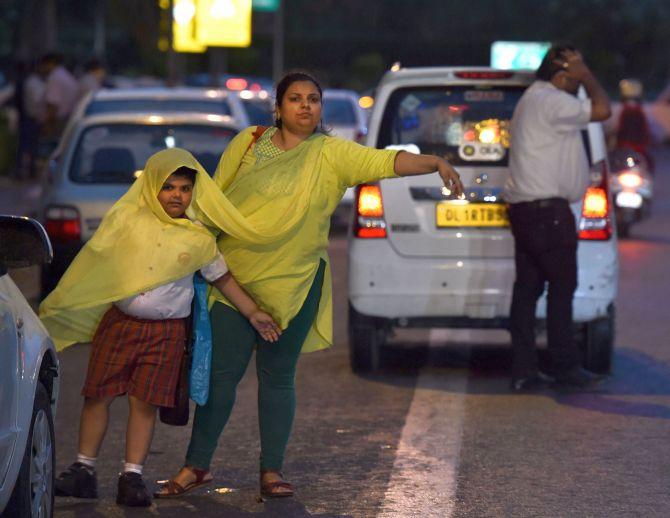 Additional Director General, IMD, Mrutyunjay Mohapatra, said there was a circulation over North Rajasthan and Haryana which led to thunder storm and dust storm.
He cited that the rising mercury and moisture from the circulation had brought rains and squally winds.
Several parts of north India experience dust storms when temperature rises.