Rahul Gandhi has been making waves on social media recently, and Wednesday was no different with images of him in various Aikido stances surfacing on Twitter.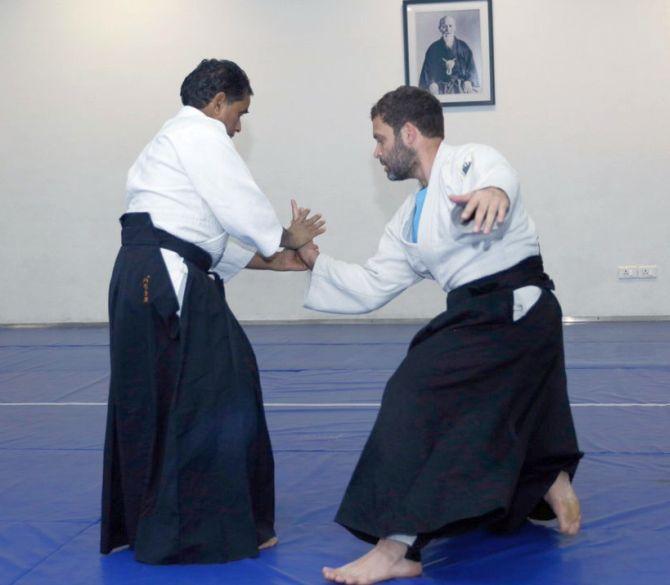 In a tweet shared by the Congress party, its 47-year-old vice president is seen in various Aikido positions with Sensei Paritos Kar.
On October 26, Rahul, answering questions from Olympian turned professional boxer Vijender Singh, revealed that he has a black belt in the Japanese martial art form.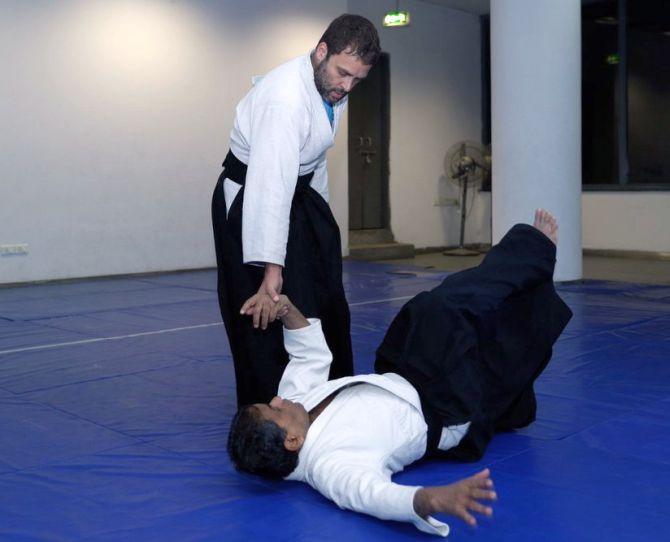 The revelation came when Vijender commented that politicians rarely promoted or participated in sports. It is then that the Congress vice president said, "I am a black belt in Aikido -- have you heard of it? But I don't talk about it publicly."
"I do one hour of sports every day, though I admit I haven't been doing much in the past three-four months," Gandhi said.
The Congress party's tweet has already drawn over 400 likes and nearly 200 re-tweets.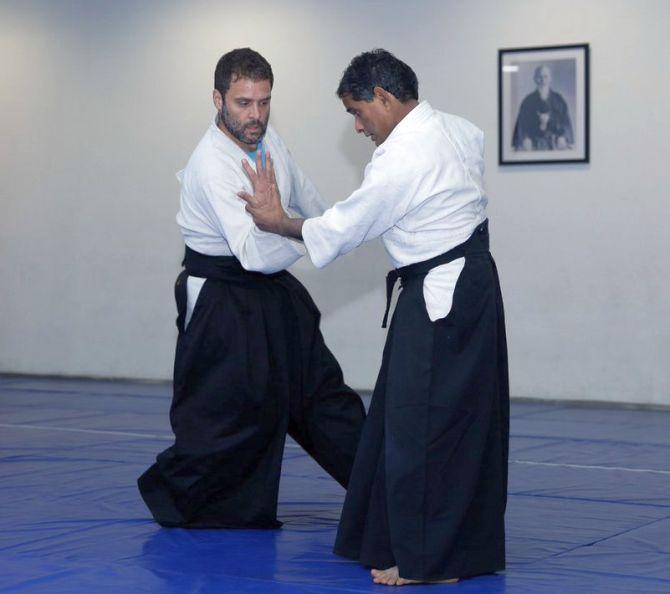 On the weekend, Rahul Gandhi's own tweet made waves on Twitter, drawing laughter, criticism and derision.
Gandhi posted a video of his dog -- Pidi -- crediting the canine with his recent rise in popularity on the social media site, a sarcastic comeback to detractors who have suggested that someone else has been tweeting for the Congress vice president.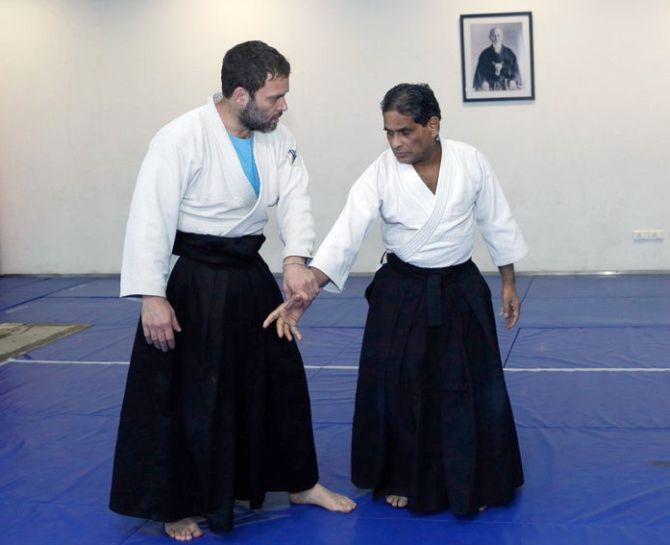 Photographs courtesy: @bharad/Twitter