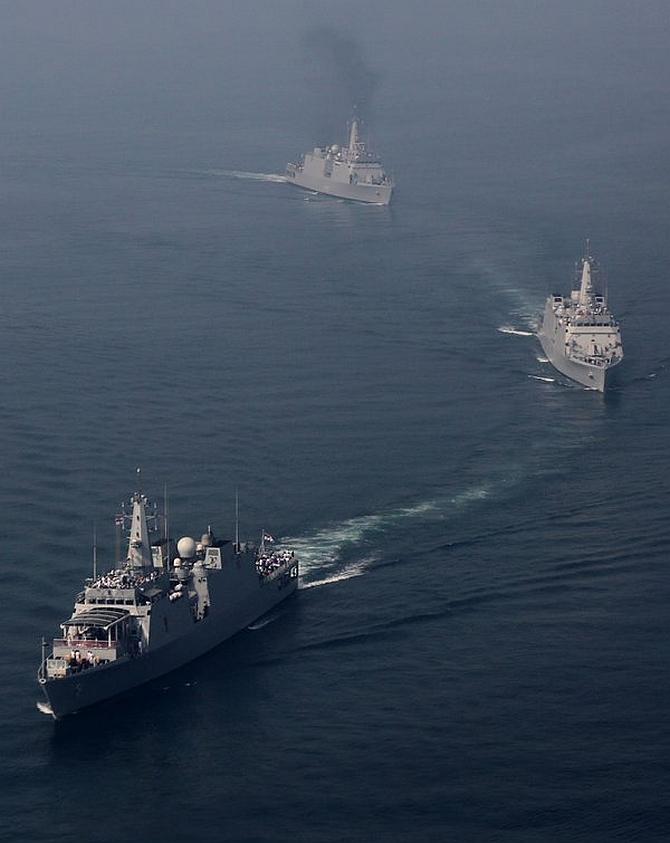 Preparations for the International Fleet Review that begins in Visakhapatnam from February 4 to 8 are in full swing.
A detailed security apparatus is in place to ensure smooth sailing of the mega-event, which will be attended by President Pranab Mukherjee, Prime Minister Narendra Modi, Defence Minister Manohar Parrikar and Andhra Pradesh Chief Minister N Chandrababu Naidu and see participation of top naval officials across the globe.
Visakhapatnam is buzzing with excitement as residents have been thronging every available vantage point, parks and footpaths to witness the ongoing rehearsals.
Here's are few glimpses:
---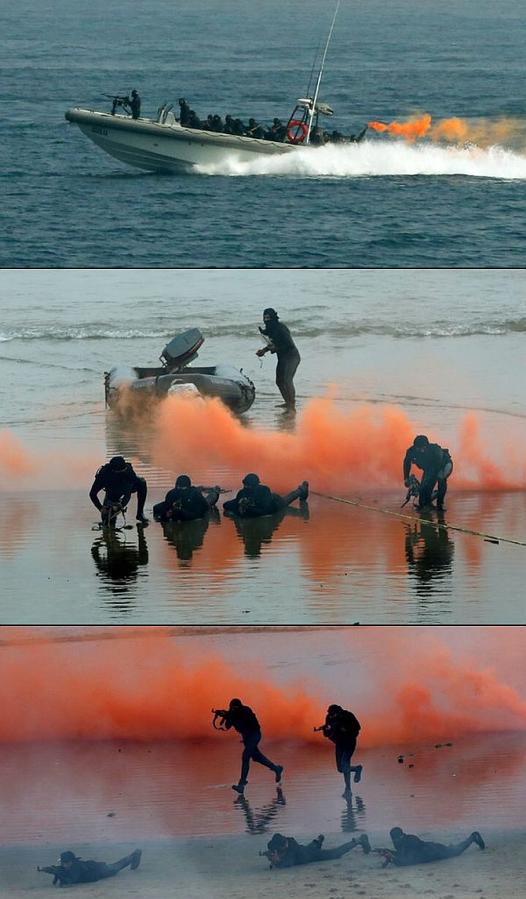 Indian Navy Marine Commandos in an assault drill. Photograph: MoD Photo
---

Naval P-8I patrol aircraft with MiG-29Ks. Photograph: MoD Photo
---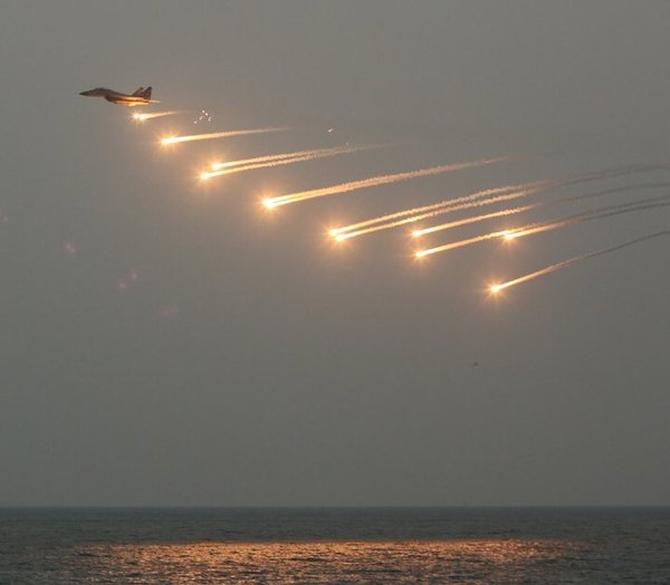 A MiG-29K deploys flares during a drill. Photograph: MoD Photo
---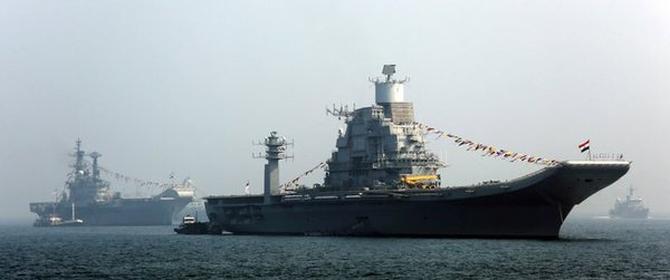 India's two aircraft carriers -- INS Vikramaditya and INS Viraat -- spotted together. Photograph: MoD Photo
---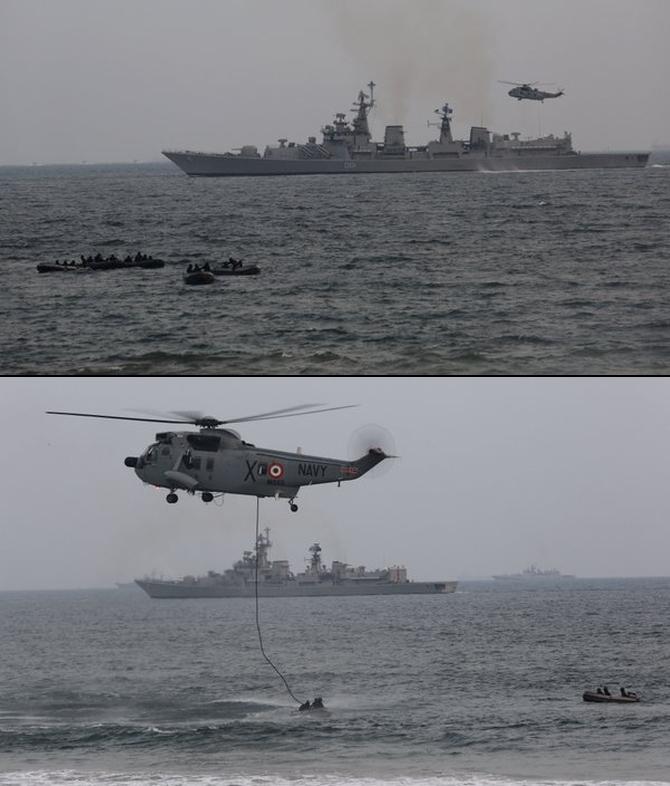 A Sea King helicopter executes a sea rescue. Photograph: MoD Photo
---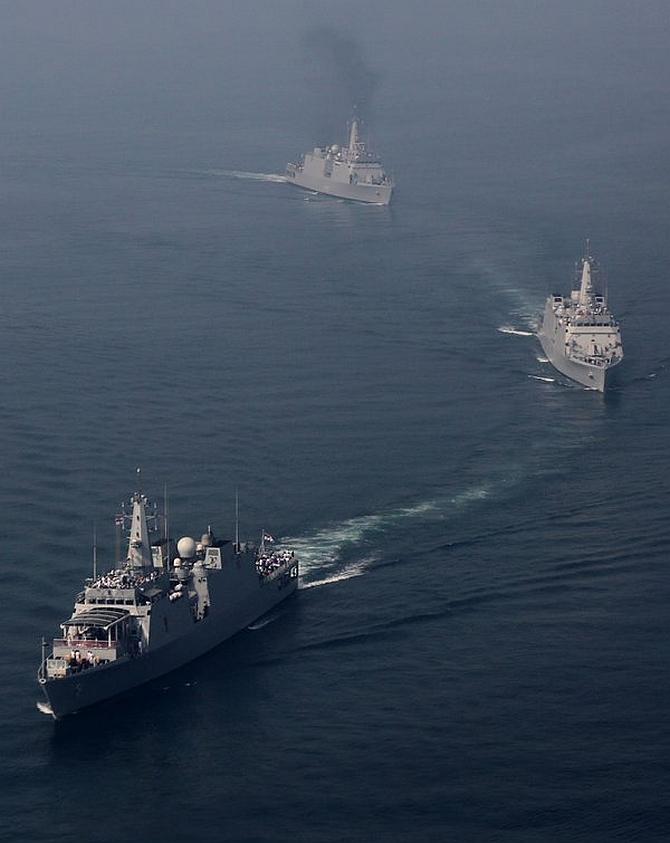 This is how the Review Column (ships having the President Pranab Mukherjee, Prime Minister Narendra Modi and other dignitaries) shall look on the D-Day. Photograph: Captain DK Sharma/Twitter
---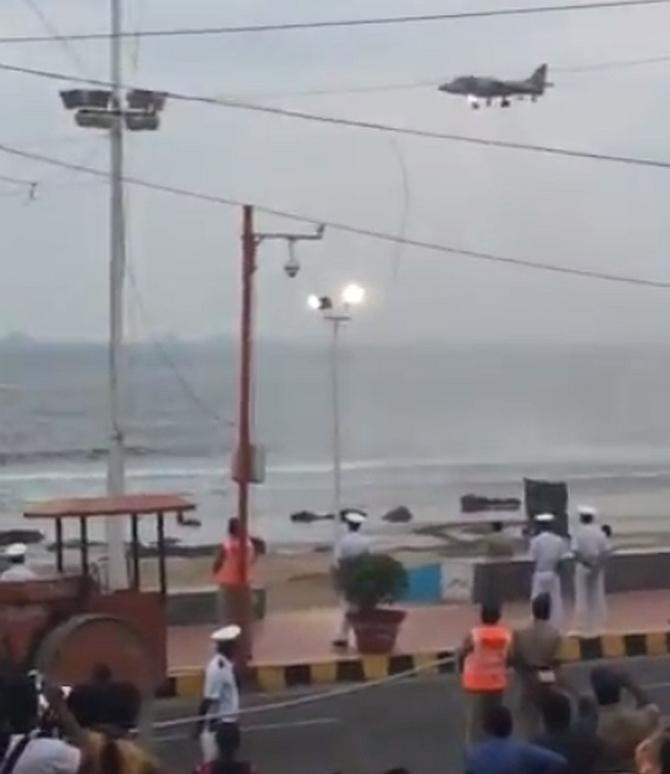 A Sea Harrier aircraft hovers over the RK beach. Photograph: MoD Photo