A man driving a rented pickup truck mowed down pedestrians and cyclists on a bike path alongside the Hudson River in New York City on Tuesday, killing eight people and injuring about a dozen others in what authorities said was an act of terrorism.
The incident marked the greatest loss of life from a suspected terrorist attack in New York since suicide hijackers crashed jetliners into the Twin Towers of the World Trade Center in lower Manhattan on September 11, 2001, killing more than 2,600 people.
Harrowing photos show mangled bikes scattered along a cycle path that runs parallel to the West Side Highway on the western edge of Manhattan.
Other images show emergency services personnel bravely rushing to help the victims of the horrific attack.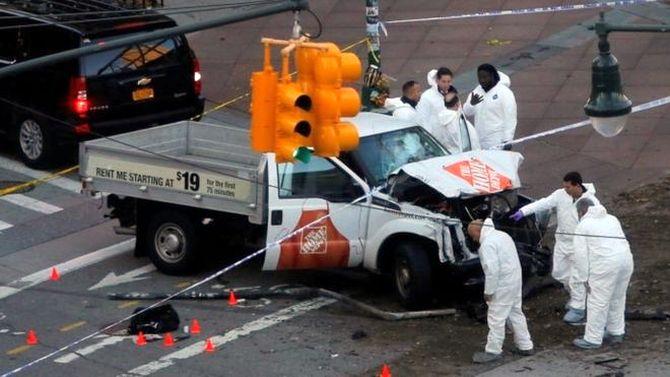 A white pick-up truck mowed people down after entering the West St-Houston St pedestrian-bike path in Lower Manhattan on Tuesday afternoon, the New York Police Department says. Photograph: Reuters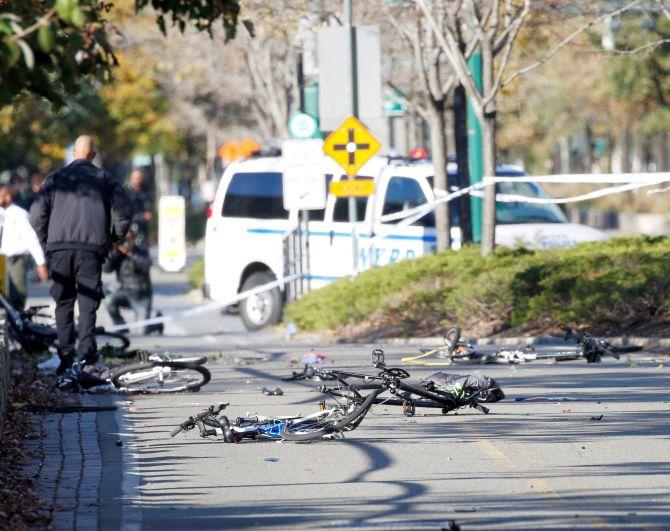 Eight people -- 5 Argentinians, 1 Belgian woman, were killed in the attack, the first in New York since 9/11. Mangled bikes littered the area after the incident. Photograph: Brendan McDermid/Reuters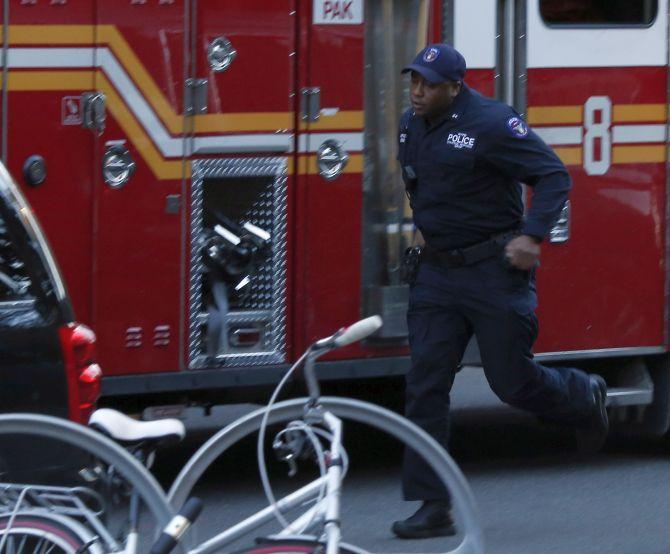 A man who then emerged from the vehicle brandishing imitation guns was shot and arrested by police officers. Police said only that he was 29, but local media named him as Sayfullo Saipov, an immigrant who arrived in the US in 2010. Emergency personnel rushed to the spot within minutes and shot the attacker while rushing the injured to nearby hospitals. Photograph: Kena Betancur/Getty Images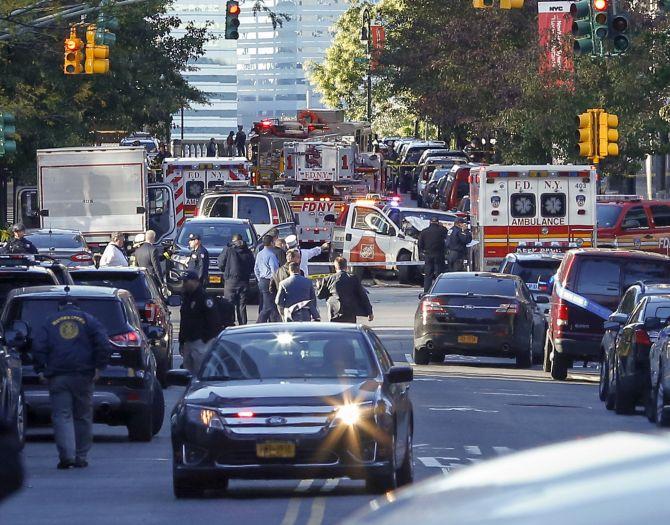 Police urged people to avoid the area as a major emergency services operation got under way. Photograph: Kena Betancur/Getty Images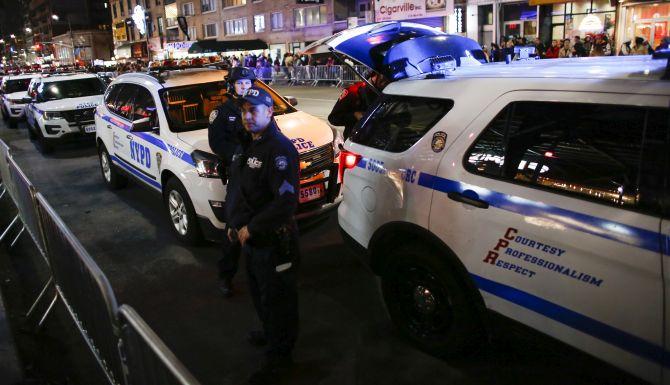 Police have blocked off roads surrounding the scene of the incident and the mayor of New York has asked people to be vigilant. Photograph: Kena Betancur/Getty Images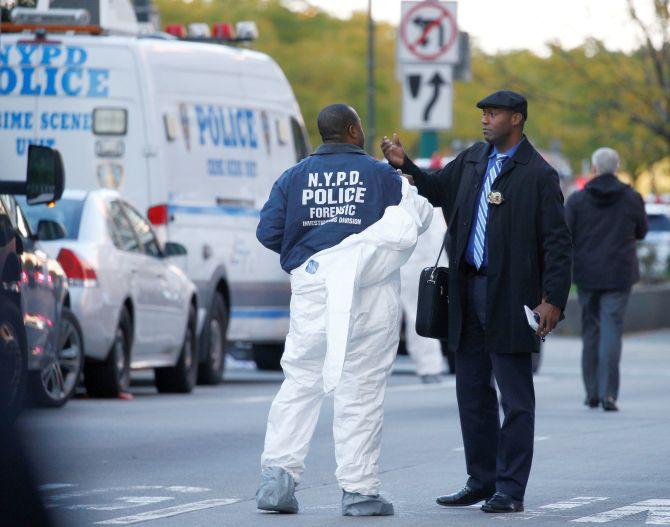 NYPD investigators are at the crime scene near a bike path in lower Manhattan in New York. Photograph: Brendan McDermid/Reuters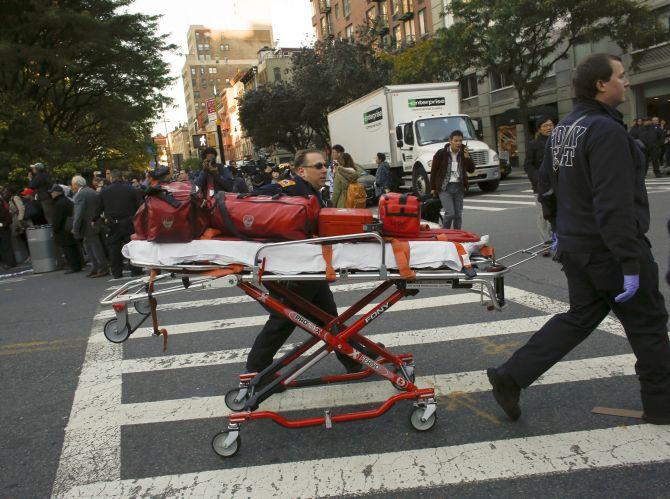 Of the eight people killed, six were pronounced dead at the scene and two more were pronounced dead at a nearby hospital. Photograph: Kena Betancur/Getty Images