An artist in Tamil Nadu has come up with the idea of modifying his autorickshaw to look like coronavirus to spread awareness about the infection, which has claimed several lives.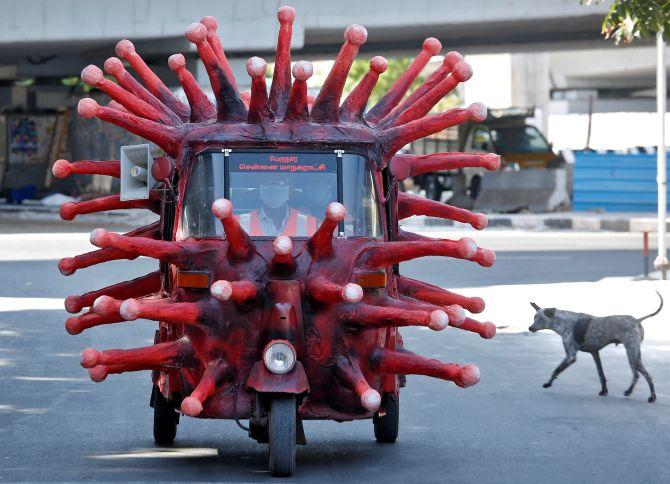 The pictures of his 'corona auto' went viral and Twitter users started sending in their comments calling the initiative, 'Auto-immune', 'good work', and 'innovative', while some others questioned where he would take his auto amidst the ongoing lockdown.
This is not the first time when someone has done something like this in Chennai.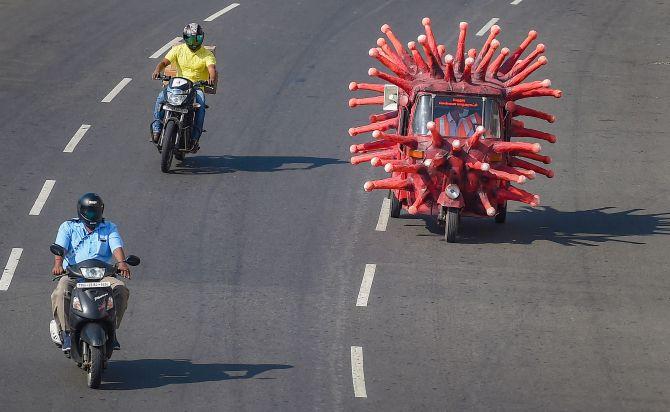 Previously, a police officer in Tamil Nadu had taken the pandemic prevention to a whole new level.
Rajesh Babu, an officer who patrolled the streets of Chennai, went viral on social media for wearing a helmet that looked just like coronavirus. He was eventually called the 'Corona-man' by netizens.
At the moment, the country, which has a population of 1.3 billion, is under lockdown to prevent the spread of the virus.