Troops from at least 17 countries including Russia and Pakistan will join an unprecedented military parade in Beijing next month to commemorate China's victory over Japan during World War Two.
As many as 30 heads of state, including Russian President Vladimir Putin, will attend the event.
The parade on September 3 will involve about 12,000 Chinese troops and 200 aircraft.
Here is a preview: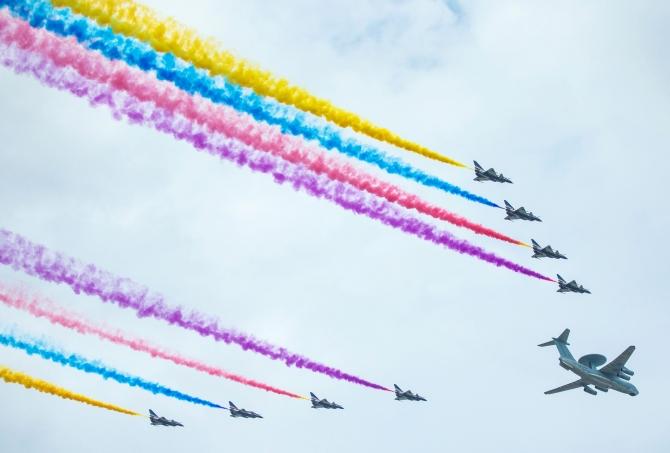 Aircraft perform during a rehearsal for a military parade in Beijing. Photograph: Stringer/Reuters
---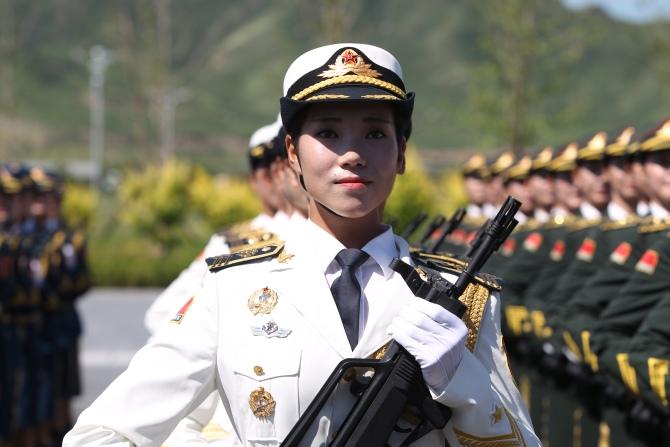 A female soldier from the Chinese People's Liberation Army attends a training session in Beijing. Photograph: ChinaFotoPress/Getty Images
---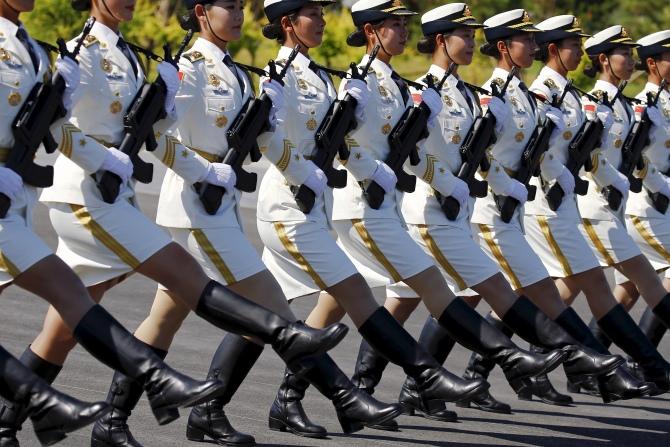 Soldiers of China's People's Liberation Army march with their weapons during a training session in Beijing. Photograph: Damir Sagolj/Reuters
---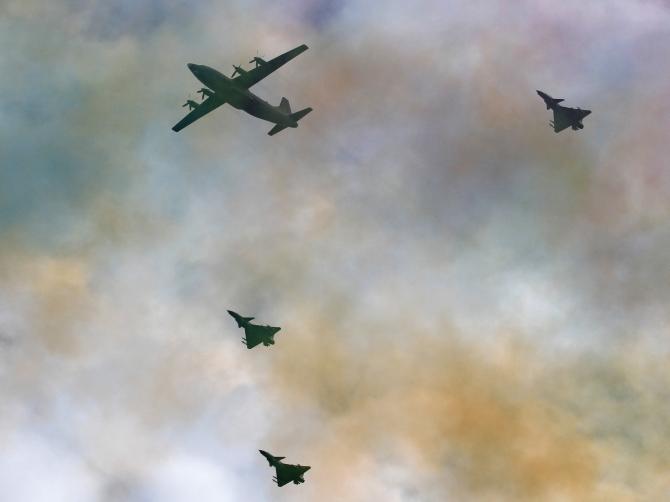 Aircraft perform during a rehearsal for a military parade in Beijing. Photograph: Stringer/Reuters
---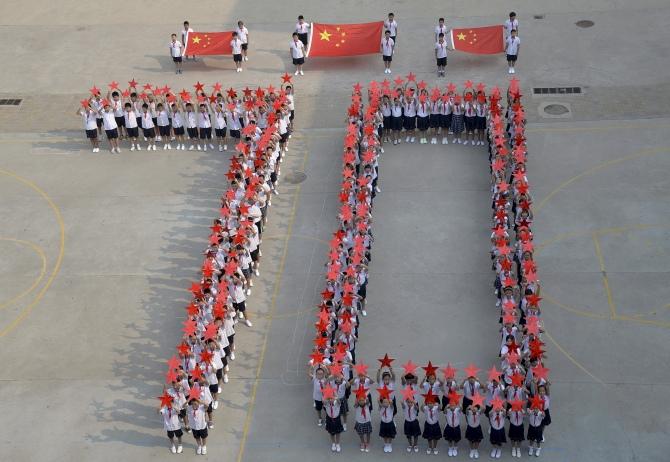 Students form the figure "70" as they pose with Chinese national flags and red stars during an event in Handan, Hebei province. Photograph: China Daily/Reuters
---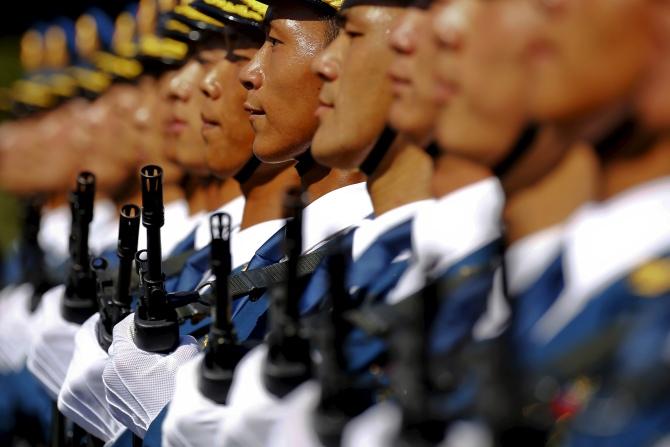 Soldiers of China's People's Liberation Army march with their weapons during a training session in Beijing. Photograph: Damir Sagolj/Reuters
---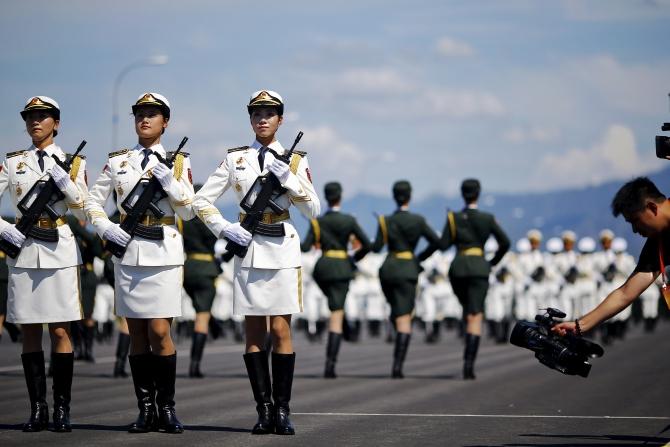 Reporters film as soldiers of China's People's Liberation Army march with their weapons during a training session in Beijing. Photograph: Damir Sagolj/Reuters
---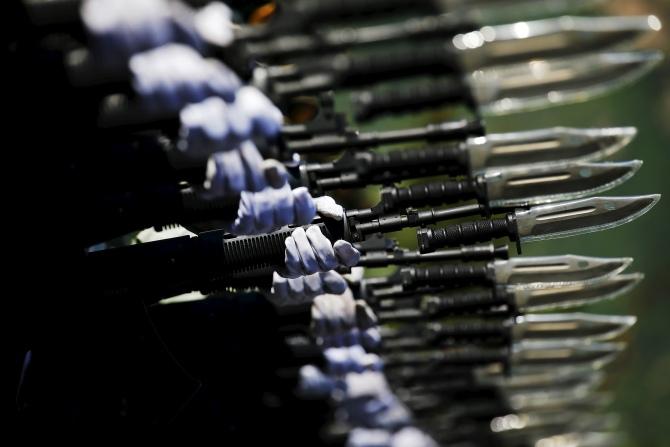 Soldiers of China's People's Liberation Army march with their weapons during a training session in Beijing. Photograph: Damir Sagolj/Reuters
---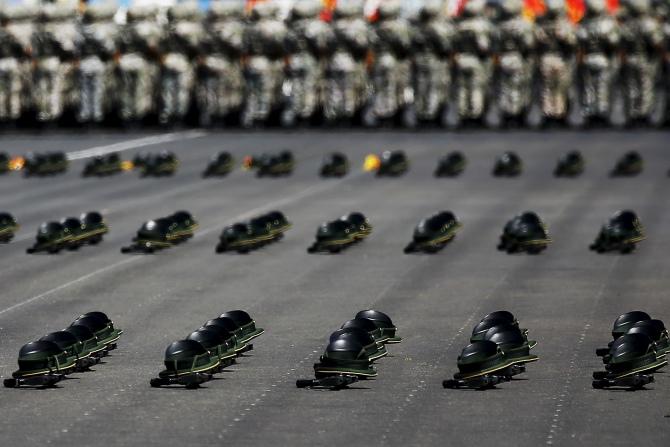 Hats and weapons are seen left on the tarmac as soldiers of China's People's Liberation Army attend a training session. Photograph: Damir Sagolj/Reuters
---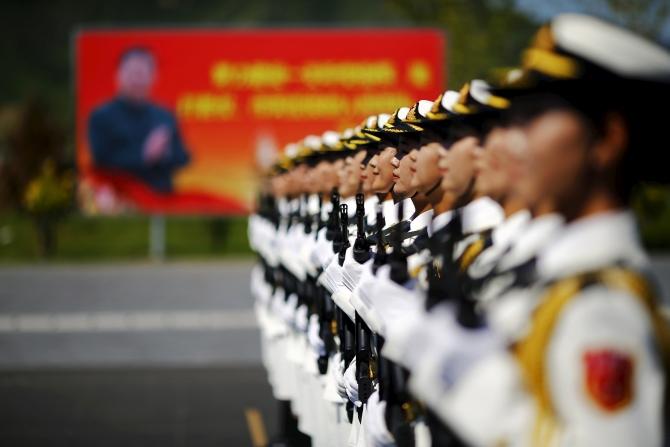 A picture of Chinese President Xi Jinping is seen behind soldiers of China's People's Liberation Army marching during a training session. Photograph: Damir Sagolj/Reuters