Visible symbols of the All India Anna Dravida Munnetra Kazhagam have undergone a dramatic change and on Thursday, the most dramatic of them all was seen when V K Sasikala was made the face of the party on the posters, replacing late J Jayalalithaa.
Rediff.com's A Ganesh Nadar, who was present for Thursday's executive meet where V K Sasikala 'Chinamma' replaced Amma, highlights the change.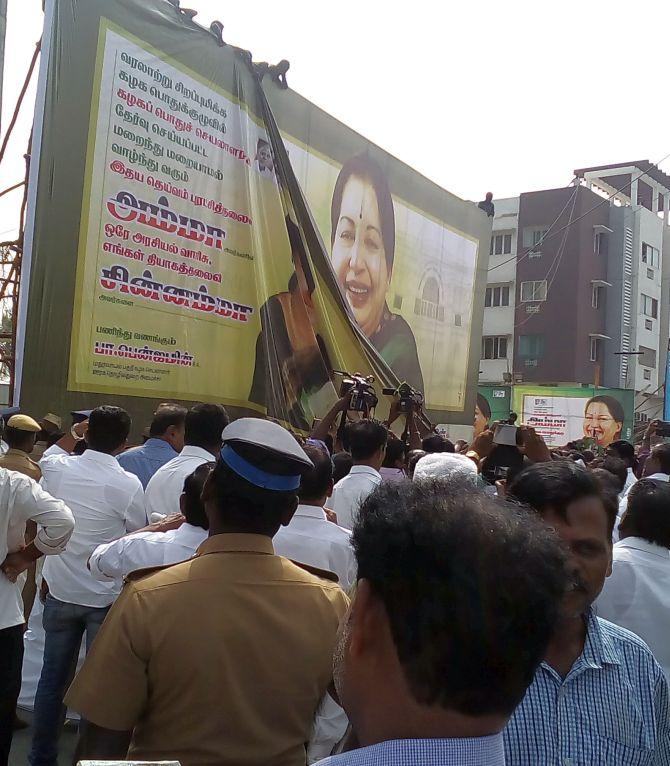 In Tamil Nadu, all AIADMK party posters displayed the face of Tamil Nadu chief minister and party head J Jayalalithaa. However, with her sudden demise on December 5, the party began to search for their next head and the search stopped at Chinamma on Thursday. One could see posters of Jayalalithaa being replaced by those of Sasikala.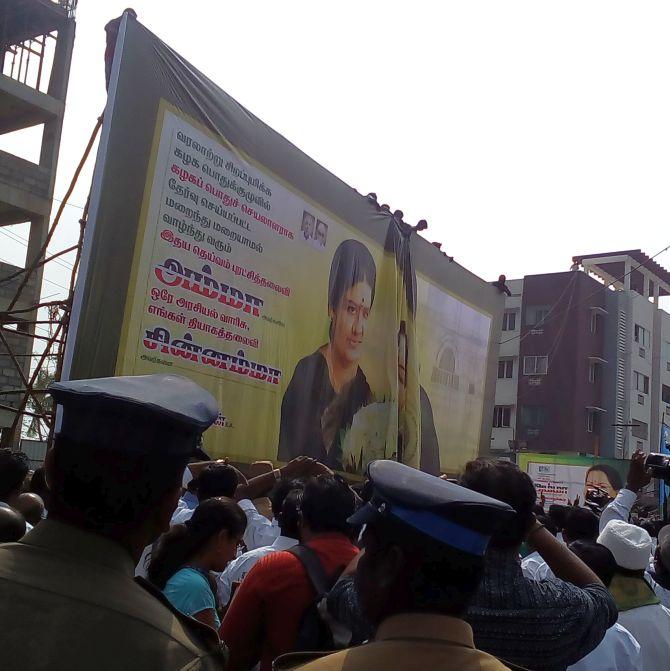 Supporters stand as one of the Sasikala posters are unveiled before the executive meet in which it was announced that the party had adopted a resolution to appoint 'Chinnamma' as their head.