It's hot and sweltering and all we can do to survive this blistering heat is think of ice cream.
And speaking of ice cream, the Museum of Ice Cream, a pop-up institution that fulfills all your childhood dreams, has opened up in Los Angeles and will run till May 29.
And if we have to say, you won't learn a ton about ice cream except that it's delicious and a whole lot of fun!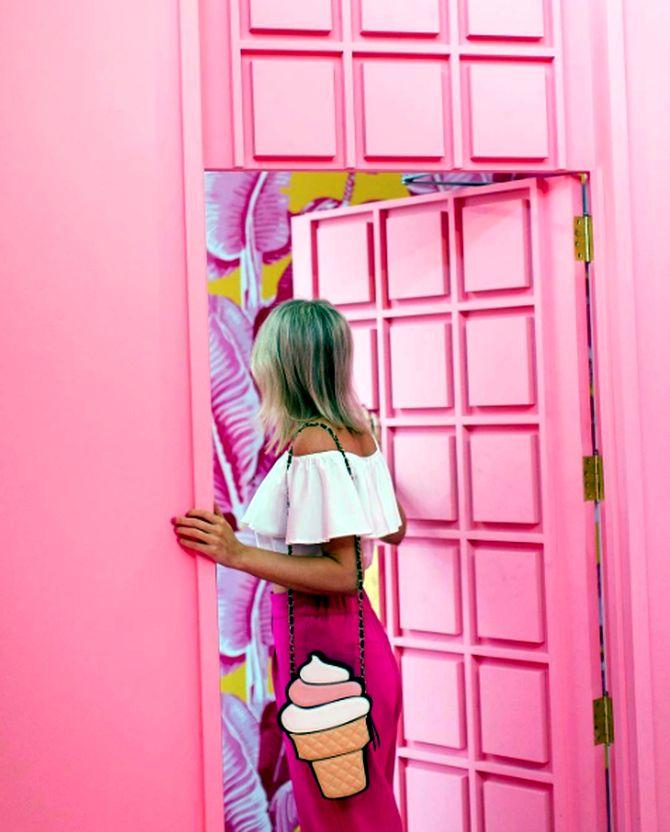 Welcome to the tastiest room in the world, quite literally. The Museum of Ice Cream, a New York City-born art-whimsical experience, is on till May 29. Situated in a bright pink building, the museum features interactive exhibits like a sprinkle pool and a "melted popsicle jungle."
Sounds yum doesn't it?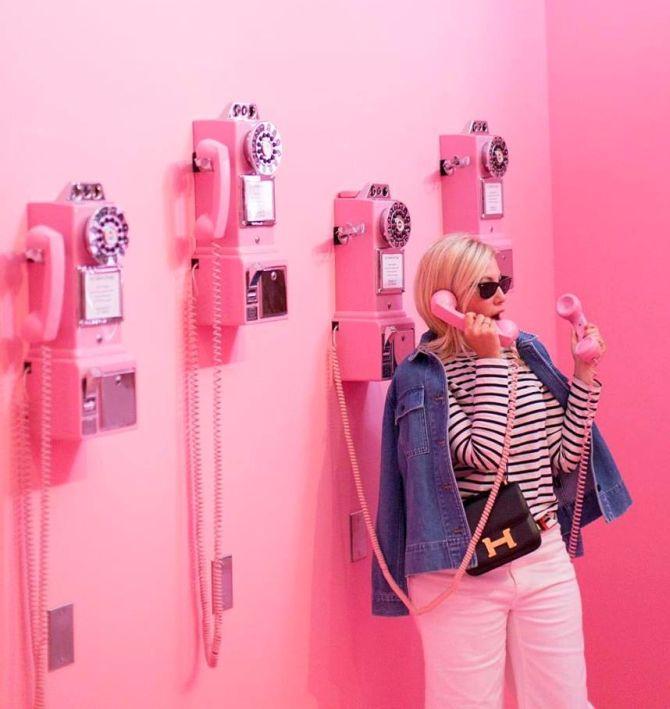 First stop is a room (pink, of course) filled with old pay phones (pink, of course). You pick up the receiver, and the Ice Cream Fairy welcomes you and invites you to scream for ice cream.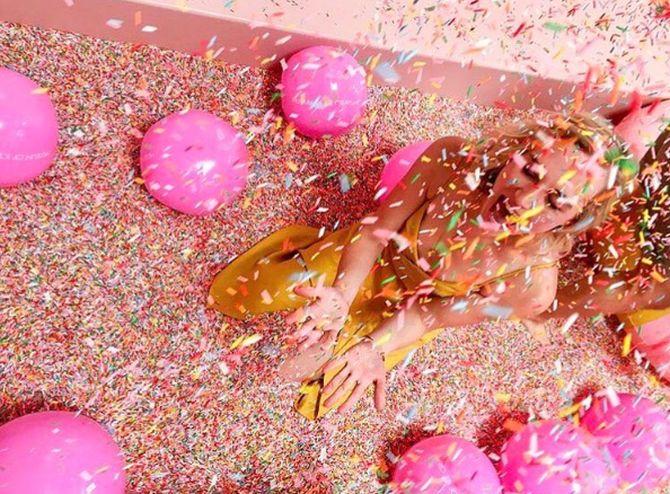 Can you imagine a better way of spending your day than lounging in a pool full of sprinkles? We can't!
But, the multi-coloured pieces aren't edible, but they still look awesome. Guests can splash around, jump off the diving board and play with inflatable balls inside the pool.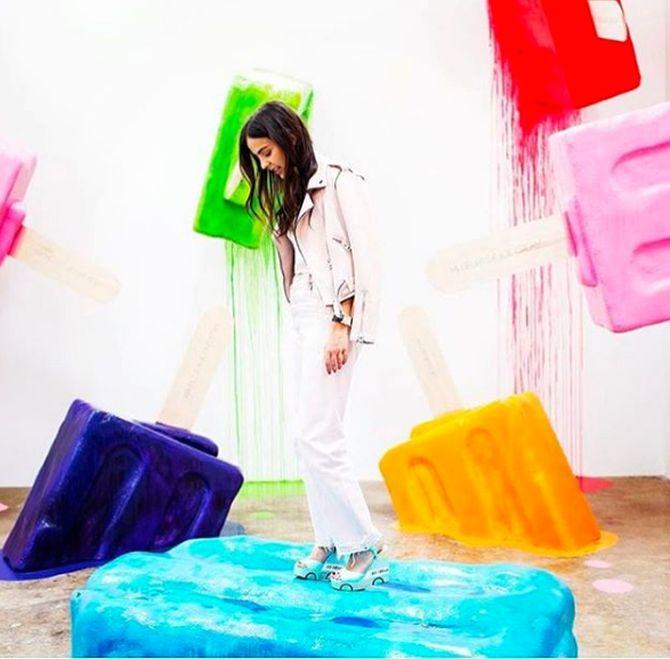 A sprinkles pool doesn't excite you, then the next exhibit of giant (fake) popsicles, is perfect for photo-ops.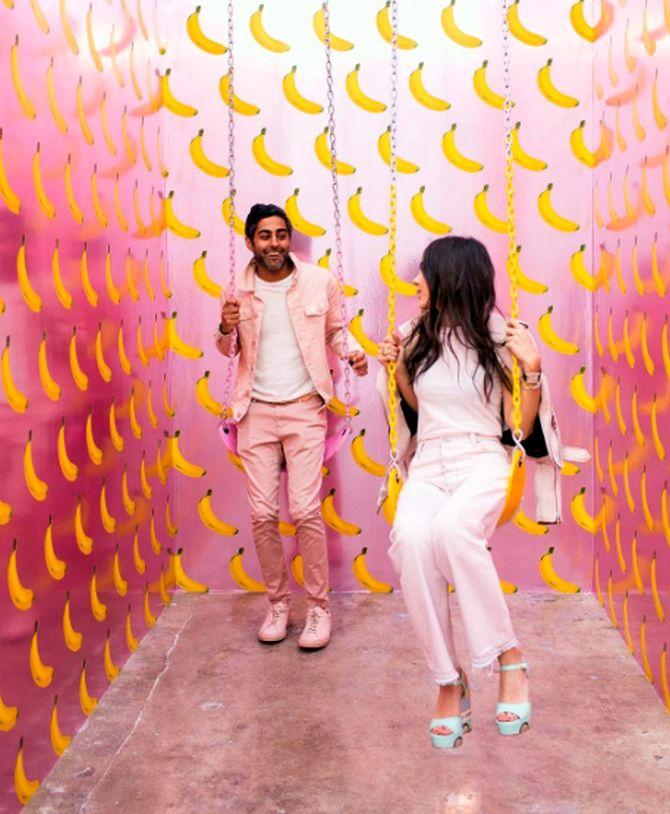 This room will make you go bananas! Inside the room, there's a scratch-and-sniff banana-patterned wall; a "banana split" comprised of 10,000 bananas hanging from the ceiling.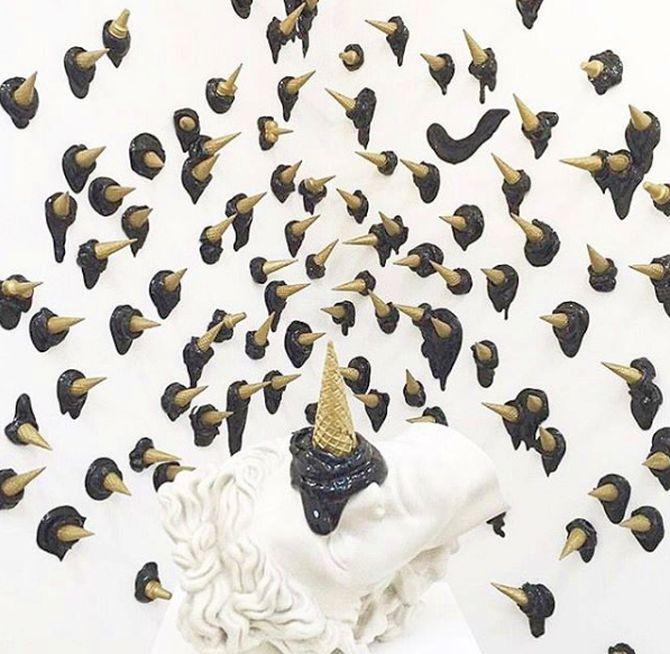 Like we said, the art here is yummy! Abel Bentin presents this one-of-a-kind stunning installation of ice cream cones.
Trust us when we say, ice cream never looked so good!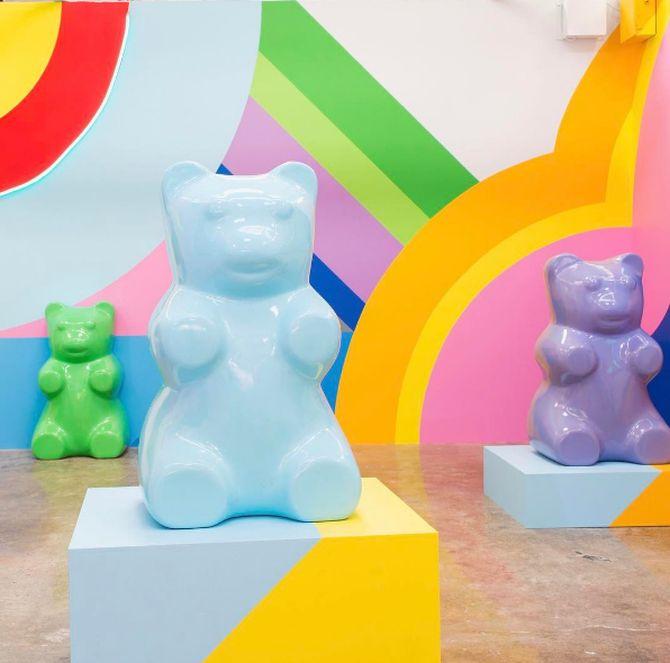 Because gummy bears are more fun when they are life size!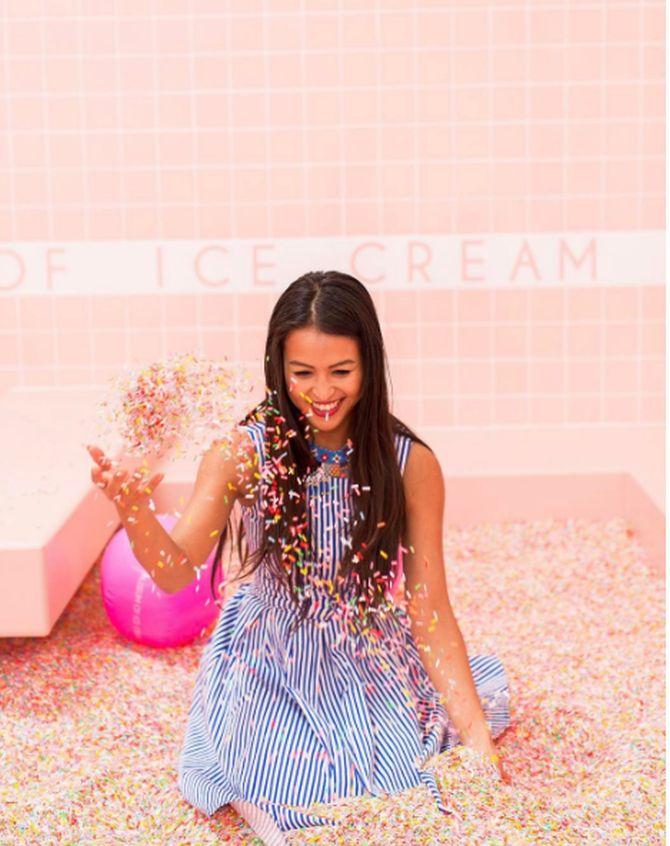 Sprinkles are the key to happiness, aren't they?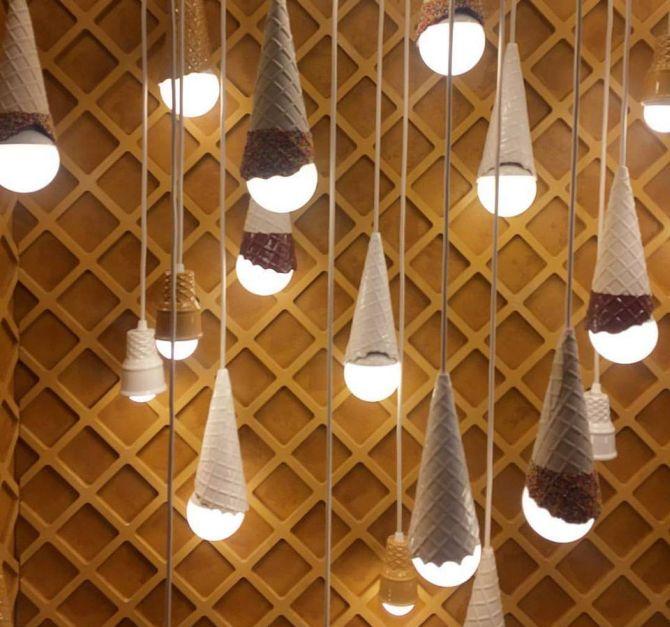 The museum provides the most amazing backdrop to some fun and wacky selfies!
Being in LA, the museum wouldn't be complete without paying tribute to Hollywood. There's a makeshift Hollywood Walk of Fame with cheeky stars like "Scoop Dogg," "Brad Pittstachio" and "Cherry Seinfeld."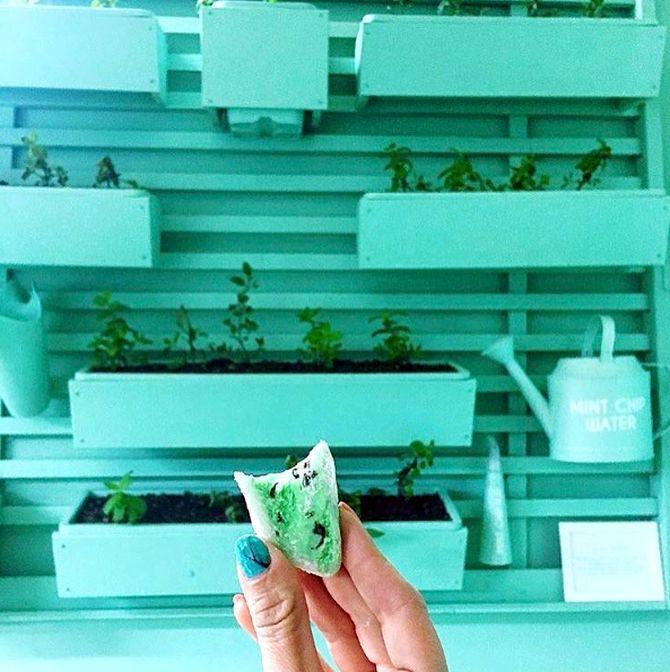 And welcome to the mint "grow house" for growing -- you guessed it -- mint for mint-chocolate-chip ice cream.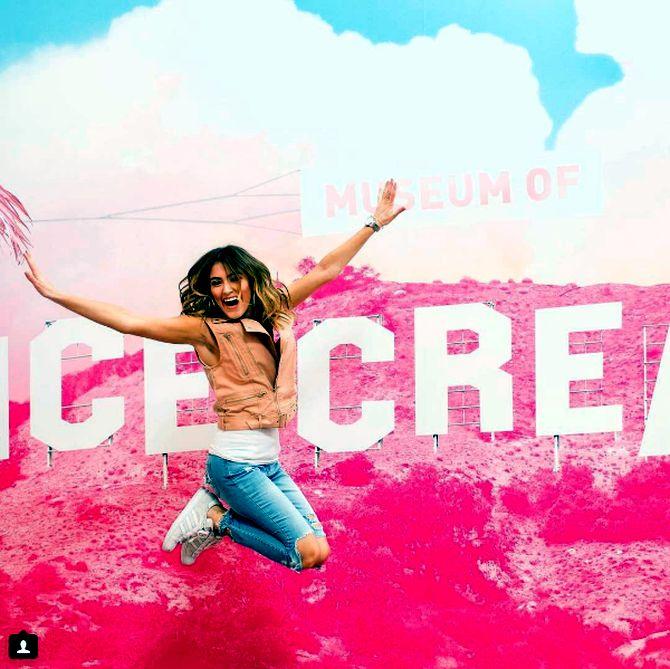 So get your hands on the $29 (Rs 1,859) ticket and have a sweet, sweet time!
All photographs: Museumoficecream/Instagram