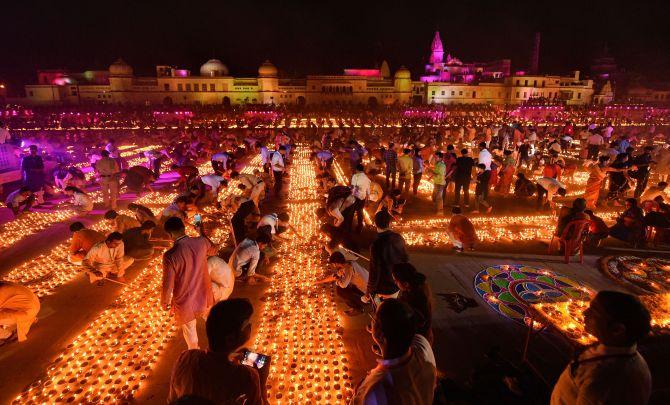 Over 5.50 lakh diyas, or earthen lamps, were lit in Ayodhya on Saturday as a part of 'Deepotsava' celebrations at Ram ki Paidi.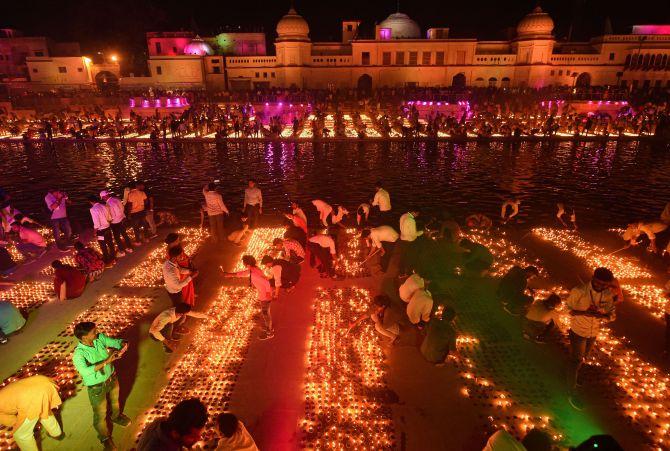 Uttar Pradesh Chief Minister Yogi Adityanath and Governor Anandiben Patel participated in the celebrations.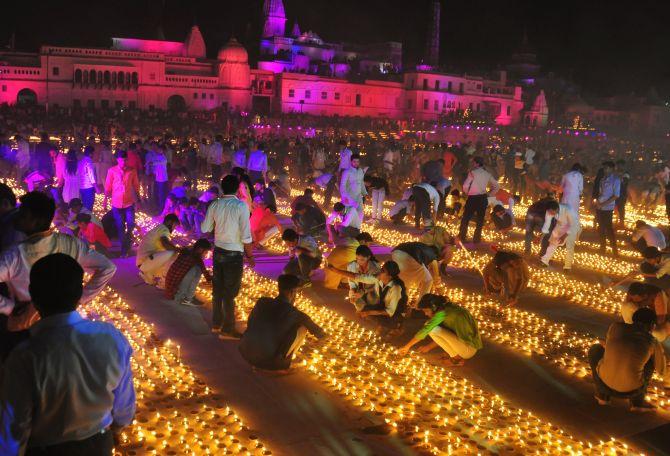 Speaking at the event, Adityanath said the Bharatiya Janata Party governments at the Centre and in Uttar Pradesh have been living up to the concept of Ram Rajya for the last five years.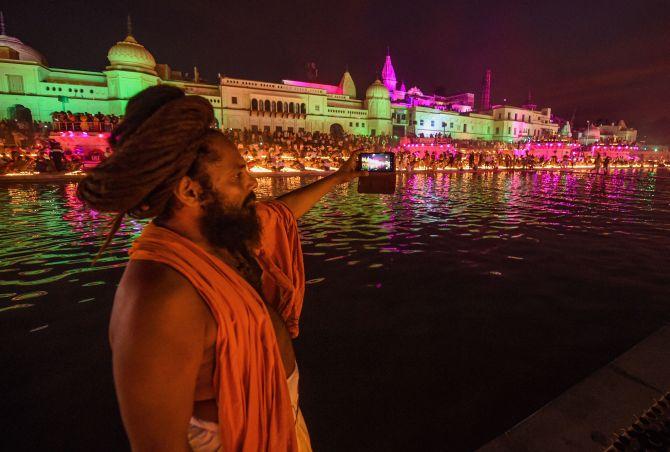 He said the state and the central governments have delivered many welfare schemes at the grassroots without any discrimination, which he described as important values under the Ram Rajya.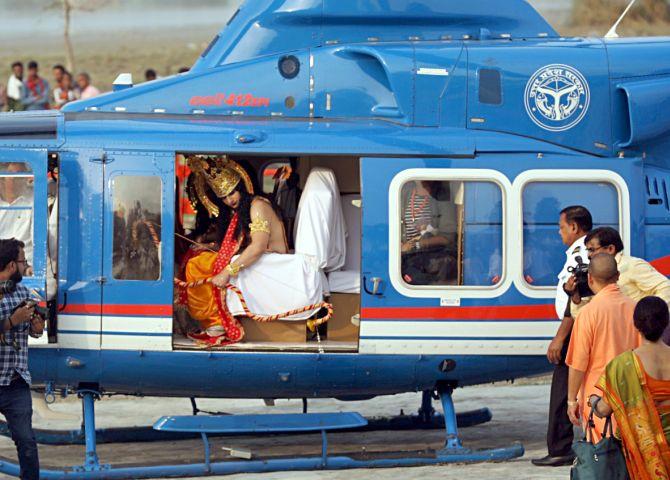 Describing the concept of Ram Rajya, he said: "It is a system wherein there is no discrimination on the basis of region, religion, caste or creed. There is no place of any type of pain."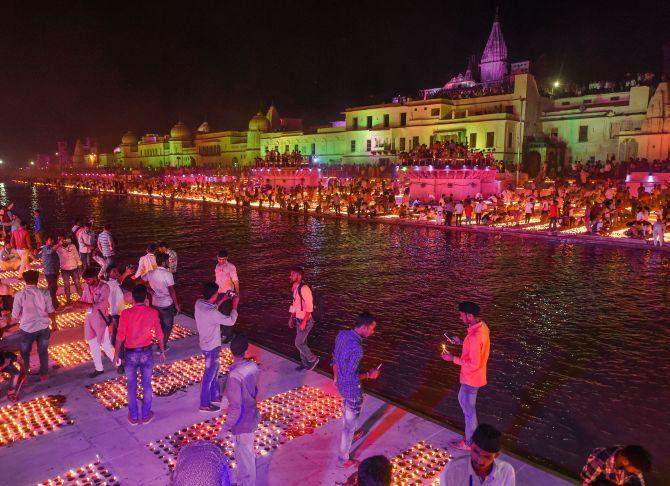 "We are delivering the government schemes to every section of society including poor, farmer, and youths as per the concept of Ram Rajya," he said.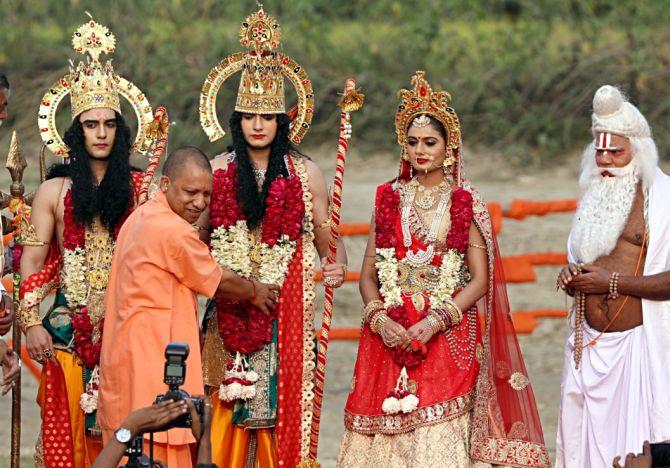 He also thanked Prime Minister Modi for popularising India's culture in the world by celebrating 'Deepotsava' in Ayodhya, 'Dev Deepawali' in Varanasi, grand organisation of 'Kumbh' in Prayagraj and by popularising Yoga.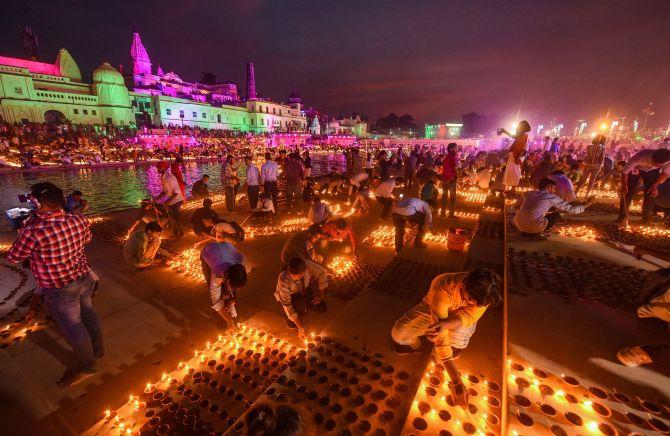 Artists from different states like Madhya Pradesh, Jharkhand and Rajasthan gathered at Saryu Ghat in Ayodhya ahead of the 'Deepotsav'.
Dressed as Ram, Krishna and Hanuman, various artists participated in the grand Diwali celebrations in the town.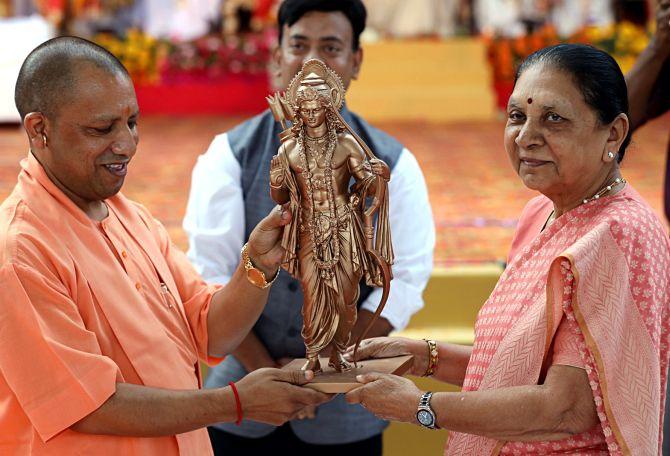 "It feels great to be here. We get to meet a lot of people here. Artists from different states have come here," said an artist.
"On the occasion of the second Deepotsav, we created a record by lighting 3,51,000 earthen diyas. This is the third time that we are celebrating Deepotsav here and we will light 5,51,000 earthen diyas," said a local.