Afghan-American artist Aman Mojadidi has introduced an interactive art installation "Once Upon a Place," which allows participants to listen to the stories of immigrants who moved to New York through the receivers of old pay phones --once a common sight on city streets.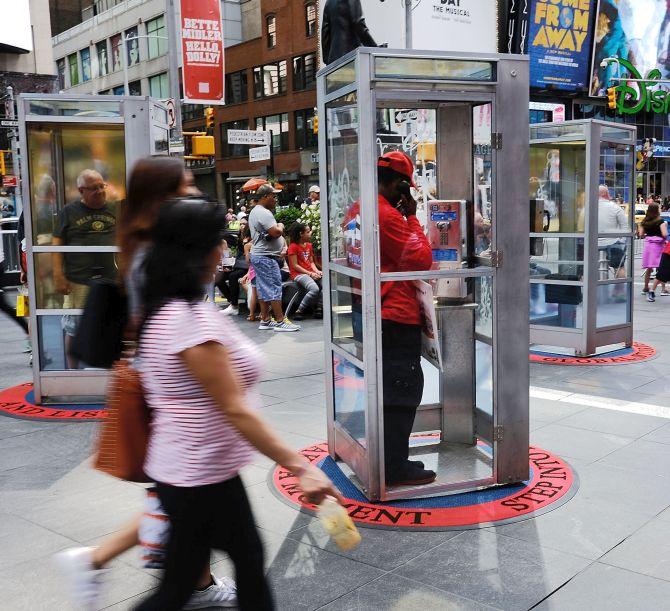 New Yorkers and tourists in Times Square are taking a trip back in time, courtesy of repurposed phone booths.
However, instead of talking to their loved ones, one can hear the oral histories of the city's storied immigrant population.
The phone booths are an art installation titled 'Once Upon a Place' by Afghan-American artist Aman Mojadidi.
Mojadidi came up with the idea when he learned that the phone booths were being removed.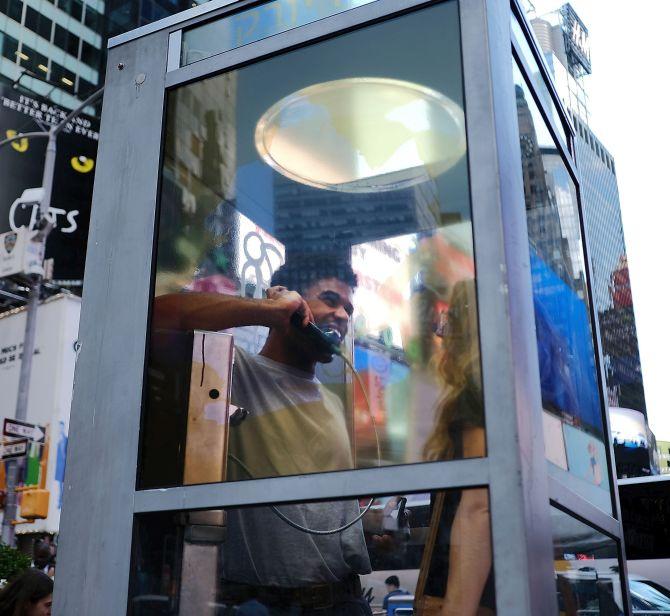 For his art, Mojadid interviewed immigrants from countries around the world --Ireland to Ghana and everywhere in between. The participants represent a tiny sliver of the city's more than 3 million foreign-born residents.
Jose Mejia, 22, an immigration rights activist from Mexico, was one of many participants in the project.
"What America means to me is the land of opportunities. It's a dream come true," Mejia said in am interview to Reuters, adding that he was just two years old when his mother carried him across the US border from Mexico. "Anyone who wants to work here and better their lives can do so here in America."
And what prompted Mojadid to choose this topic as his topic, he said that he found it bizarre that goods and products can traverse borders freely, where people often cannot. "The world has become so globalised," Mojadidi was quoted as saying. "Trying to stick to these old ideas of borders is something that's just not realistic anymore."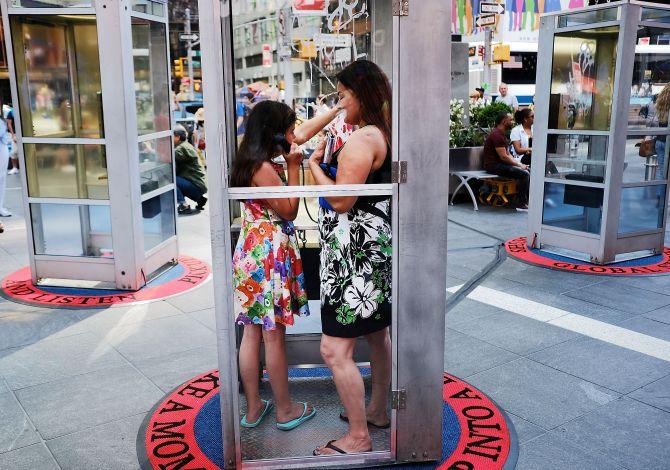 The installation, which runs till September 5, opened a day after the Supreme Court allowed parts of Trump's controversial travel ban to be enacted, pending a final decision on the issue in October.
All photographs: Spencer Platt/Getty Images