Charleston's Emanuel AME Church held its first worship service on Sunday since a white gunman killed nine black people at Bible study group at the historic African American church last week.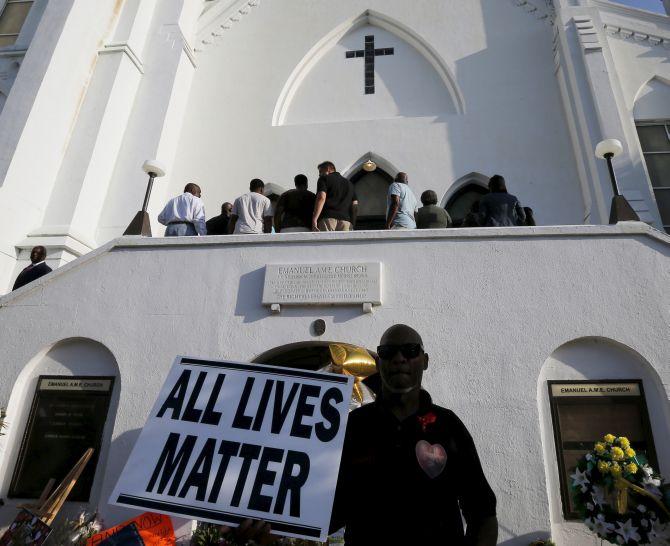 Church-goers hold up a sign during the first service in the church since a mass shooting left nine people dead during a bible study. Photograph: Brian Snyder/Reuters
People lined up to enter Emanuel AME, and crowds gathered outside applauded as the service began.
Inside the church, visitors from Charleston and as far away as California sat in sections on the sides of the building. The centre section filled with members of the church, who were more solemn, and hugged each other as they offered signs of support.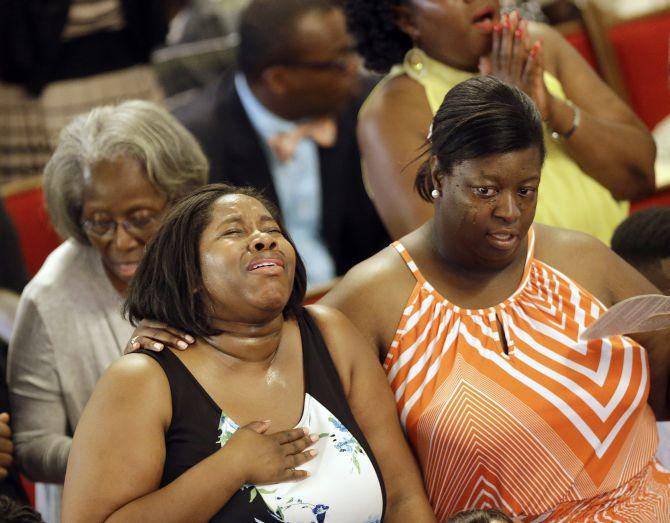 Parishioners sing during services at the Emanuel African Methodist Episcopal Church in Charleston, South Carolina. Photograph: David Goldman/Reuters
"We're reminded this morning about the freshness of death," said Norvel Goff, the elder who led the service in place of pastor Clementa Pinckney, one of those killed on Wednesday. "It comes like a thief in the night."
"The doors of the church are open," declared the Goff during prayers. "No evildoer, no demon in hell or on Earth can close the doors of God's church," he proclaimed.
Overcoming evil with faith in God was a theme throughout the service.
"It's by faith that we are standing here and sitting here," Goff said. "It has been tough. It has been rough. Some of us have been downright angry. But through it all God has sustained us."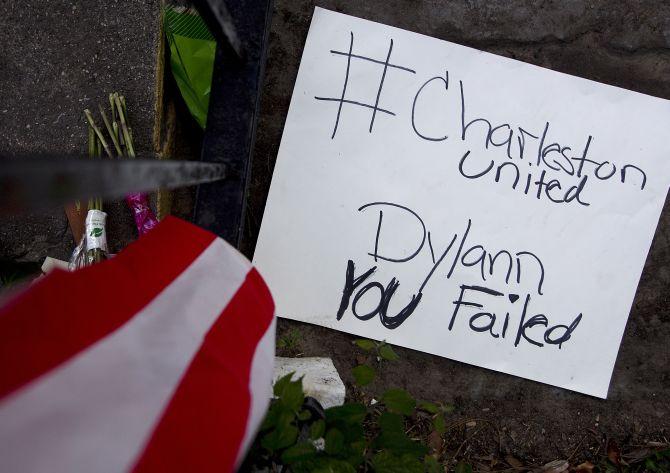 The service is the first since the horrible shooting left 9 people dead. Photograph: Reuters
Churches around Charleston -- nicknamed the Holy City because it has so many houses of worship -- rang their bells in solidarity with Emanuel AME. The bell at St Matthew's Lutheran Church rang 81 times -- nine times for each victim.
Meanwhile, law enforcement officials have said Dylann Roof of Lexington, South Carolina, admitted to shooting and killing the people he'd sat with for Bible study. He told investigators he did it to start a race war, according to one of the officials.