Britain's newborn princess has spent her first night at home in Kensington Palace — but the guessing game continues over what her name will be.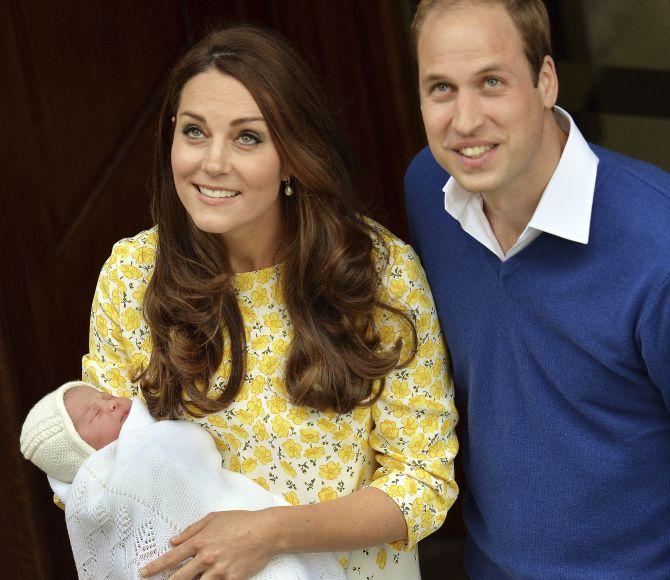 Britain's Prince William and his wife Catherine, Duchess of Cambridge, appear with their baby daughter outside the Lindo Wing of St Mary's Hospital, in London. Photograph: John Stillwell/Reuters
Legal bookmakers say the names Charlotte and Alice have emerged as favourites for the princess, who is fourth in line for the British throne after her grandfather Prince Charles, her father William and her older brother, Prince George. Other top possibilities included Olivia, Victoria, Elizabeth and Diana, the name of William's late mother.
Kate gave birth on Saturday after spending just a few hours at the hospital, then emerged in the early evening looking resplendent with her infant in her arms as William looked on. The baby weighed in at 8 pounds, 3 ounces (3.7 kilograms).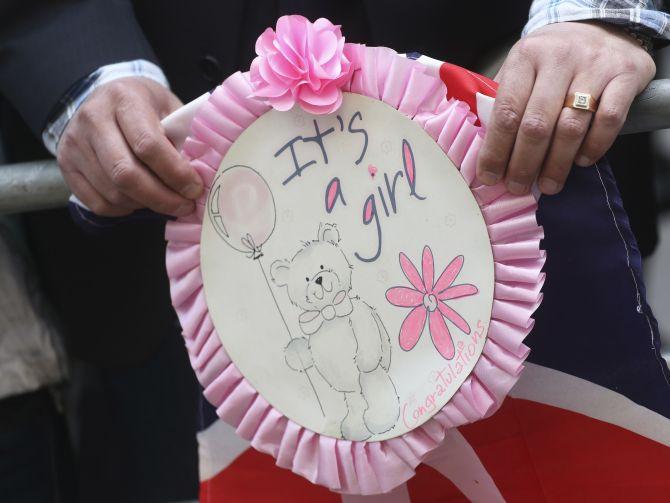 A royal well-wisher holds a congratulation rosette as he stands outside the Lindo wing of St Mary's Hospital in London. Photograph: Neil Hall/Reuters
The princess's birth mesmerized much of Britain, eclipsing the country's hard-fought election campaign on the front pages of British newspapers. A number of London landmarks including Tower Bridge were lit in pink overnight to commemorate her birth.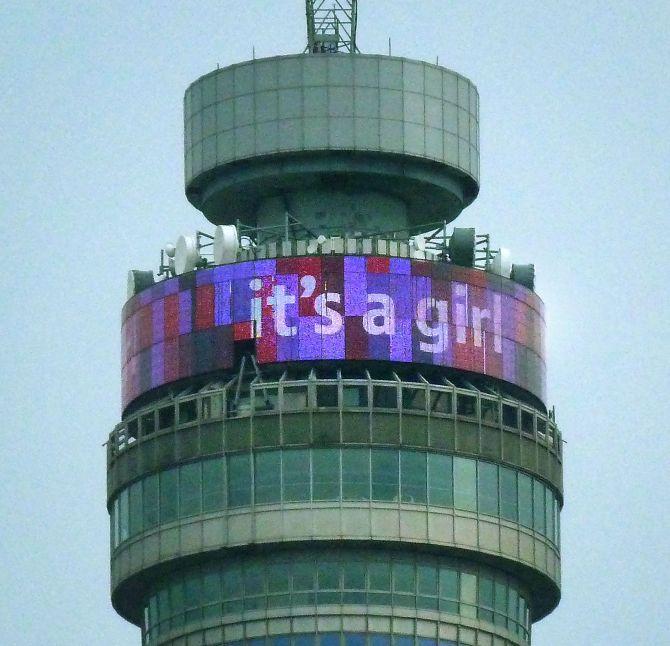 A computerised message stating 'it's a girl' is broadcast from the BT Tower announcing the birth of a baby girl to Prince William and Kate. Photograph: Jim Dyson/Getty Images
US S President Barack Obama and First Lady Michelle also wished Prince William and wife Kate Middleton "much joy and happiness" on the occasion of the arrival of the newest member in their royal family.
"Michelle and I are delighted to congratulate the Duke and Duchess of Cambridge, her Majesty the Queen and the royal family, and all the people of the United Kingdom on the birth of the Royal Princess," the White House said in a statement after Kate gave birth to a baby girl.
"On behalf of the American people, we wish the Duke and Duchess and their son George much joy and happiness on the occasion of the arrival of the newest member of their family," the statement quoted the Obamas as saying.