The votes are in and United Kingdom has opted to exit the European Union. That means that in the coming months, British and European leaders will begin negotiating the terms of Britain's departure.
But, what does the exit mean? Where does Britain go from here? What happens to the European Union?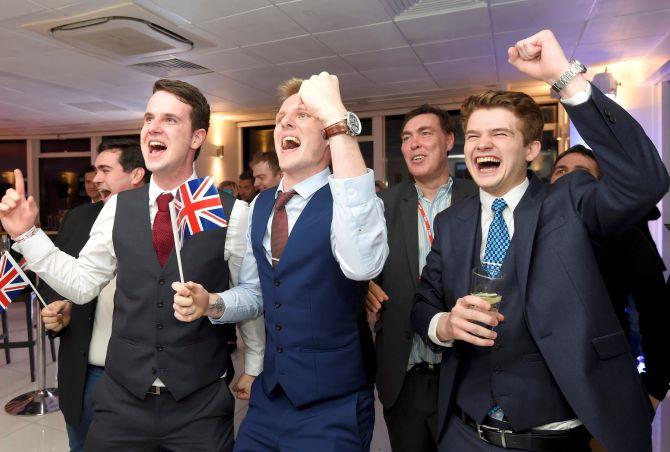 Image: 'Leave' supporters cheer results at a Leave.eu party after polling stations closed in the Referendum on the European Union in London. Photograph: Toby Melville/Reuters
1) Brexit will cause problems for Britain's economy
In the short run, uncertainty about Britain's future relationship with the EU, its largest trading partner, could push the UK into a recession. In the long run, the situation could be worse. If Cameron's government falls, Britain's prospects of negotiating a favourable deal with the EU could be weakened. The EU may decide to strike a hard bargain to discourage other countries from leaving the EU.
2) Migrants in UK face a worrying future
One of the most important and controversial achievements of the EU was the establishment of the principle of free movement among EU countries.
Britain's exit from the EU could change that profoundly.
It's possible, of course, that Britain could negotiate a new treaty with the EU that continues to allow free movement between the UK and EU. But resentment over EU immigrants -- especially from poorer, economically struggling countries like Poland and Lithuania -- was a key force driving support for Brexit. So the British government will be under immense pressure to refuse to continue the current arrangement.
At a minimum, that would mean that people moving to or from Britain would need to worry about passports and residency rules. And it could mean that some British immigrants may lose their right to continue living and working in the UK and be deported.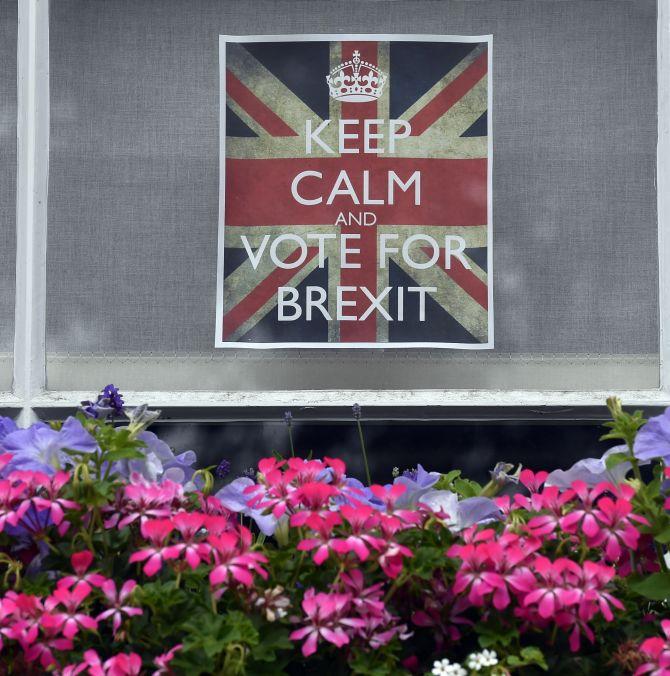 Image: A poster is seen in a window in Chelsea, Britain. Photograph: Reuters
3) Will the United Kingdom break up?
Brexit could also change the United Kingdom in a more fundamental way. The UK is made up of England, Wales, Scotland, and Northern Ireland.
Now that UK has voted for Brexit, it remains to be seen if it remains united as Scotland wants to remain in the European Union. So, would this mean there would be another referendum, this time for Scotland's independence?
4) What about David Cameron's future?
Considering it was British Prime Minister David Cameron that had called the referendum and has led the 'Remain' campaign, it's possible he will face calls to step down.