Students of Akhil Bharatiya Vidyarthi Parishad held a Tiranga march on Monday.
Raising slogans of 'Vande Mataram' and calling it a 'march for the nation', the ABVP members carried the national flag as they marched inside the Ramjas College campus.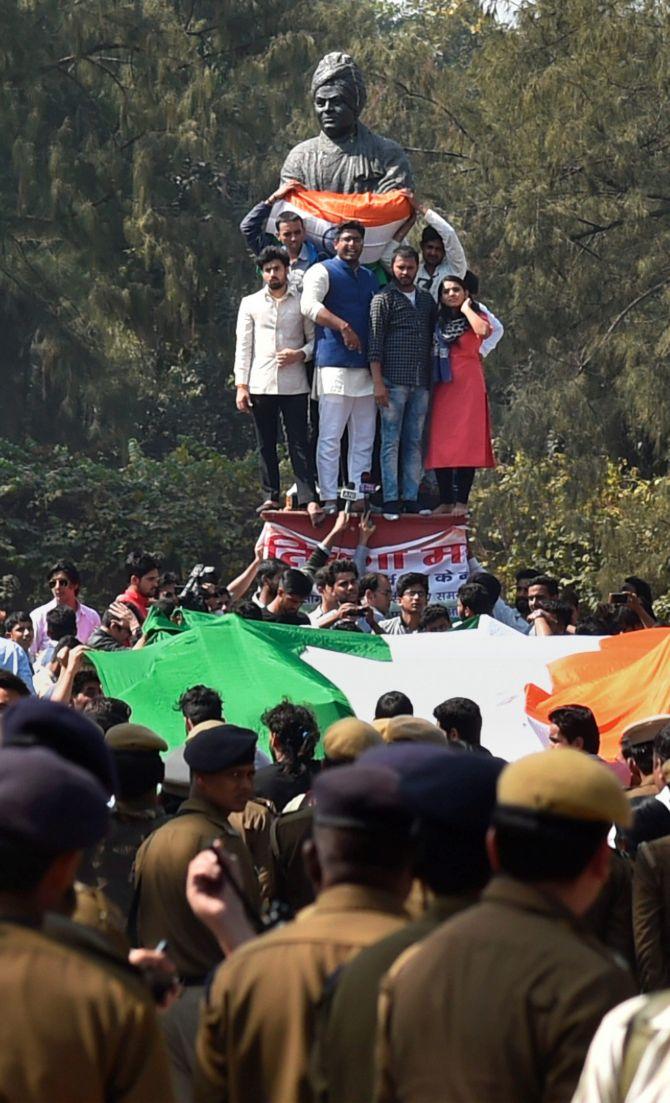 With hashtags like 'March4nation', 'IstandwithRamjas' and 'Istandwithnationalism', the student outfit used social media to invite more students for the protest against Left-leaning students' groups who are "supporting those involved in anti-national activities".
Rashtrawadi Shikshak Sangh, a Rashtriya Swayamsevak Sangh-affiliated teachers' body, also staged a silent protest at Arts Faculty on Monday demanding "check on abuse of freedom of speech and expression by the Left-groups".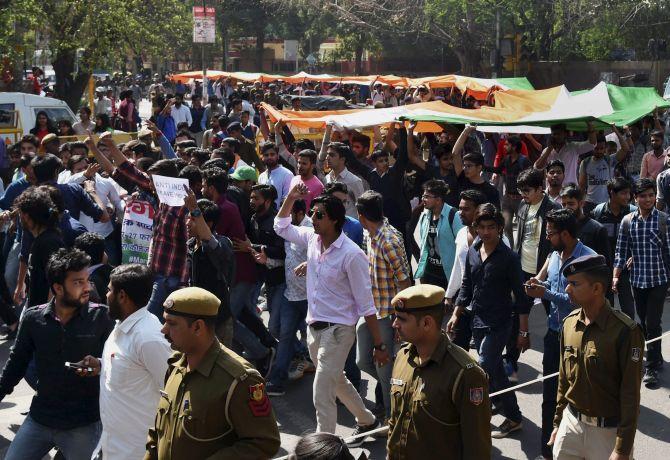 On Tuesday, students and teachers of Delhi University and Jawaharlal Nehru University, along with All India Students' Association members, will stage a march from Khalsa college on North Campus to Arts Faculty against the calling off a street play competition following "threats" from DU Students' Union.
Ramjas college had last week witnessed large-scale violence between members of the AISA and the ABVP.
While Left-affiliated groups have been protesting since then demanding action against ABVP and lodging of FIRs on complaints of injured students and teachers, the ABVP has conducted various marches reiterating they will not allow any "anti-national" activity on campus.
Images: ABVP members participate in the Tiranga march to protest 'anti-national' activities. With hashtags like 'March4nation', 'IstandwithRamjas' and 'Istandwithnationalism', the student outfit used social media to invite more students for the protest. Photographs: Atul Yadav/PTI Photos