The world's best and most full-bodied beards have been crowned.
Thousands of facial hair aficionados flocked to Austin, Texas to witness the 2017 World Beard and Moustache Championships.
The winners were selected from a range of categories including moustache, partial and full-beards.
Here's a look at the beard and the wonderful!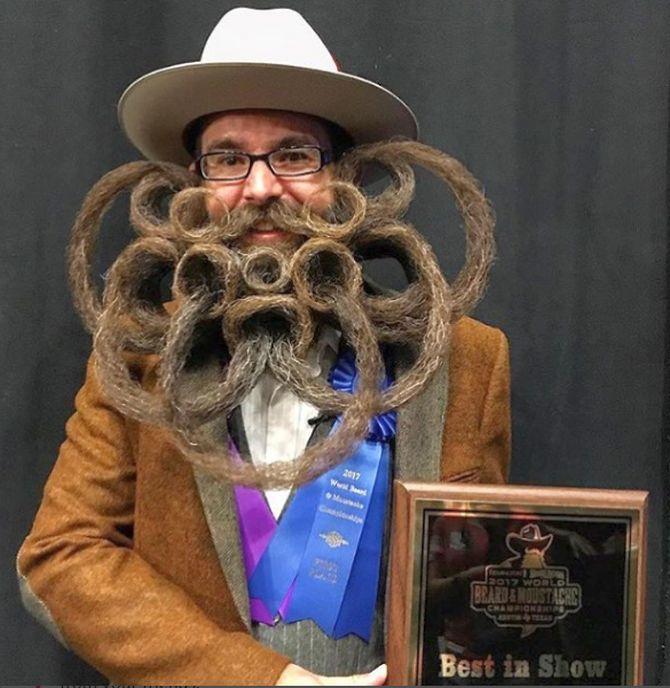 Jason Kiley took out the title for Best in Show at the 2017 World Beard and Moustache Championships in Austin.
Photograph: austinfacialhairclub/Instagram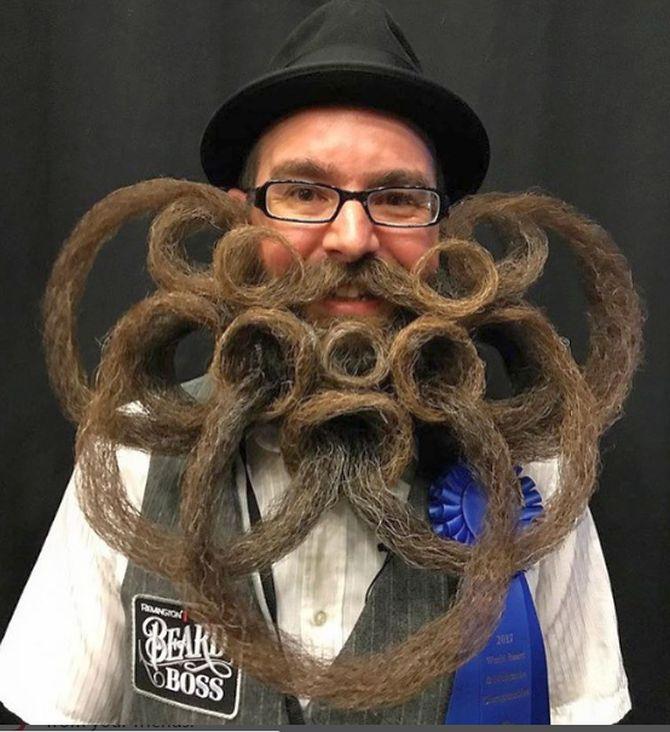 Here's another look at Jason's beard! You got to admit... a beard like this requires real commitment to facial fuzz.
Photograph: austinfacialhairclub/Instagram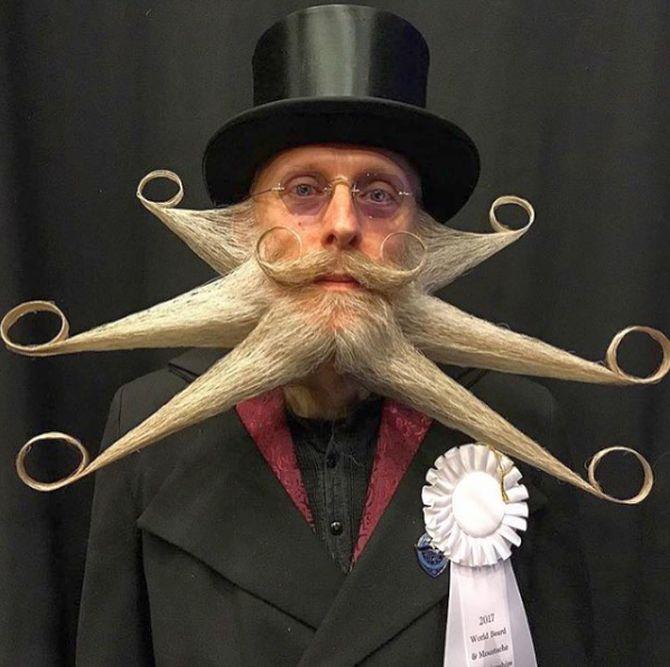 Aarne Bielefeldt takes home the third place for his full beard. That's some fun fuzz, isn't it? Does he use curlers for the ends? #Justasking.
Photograph: @taylorwelden/austinfacialhairclub/Instagram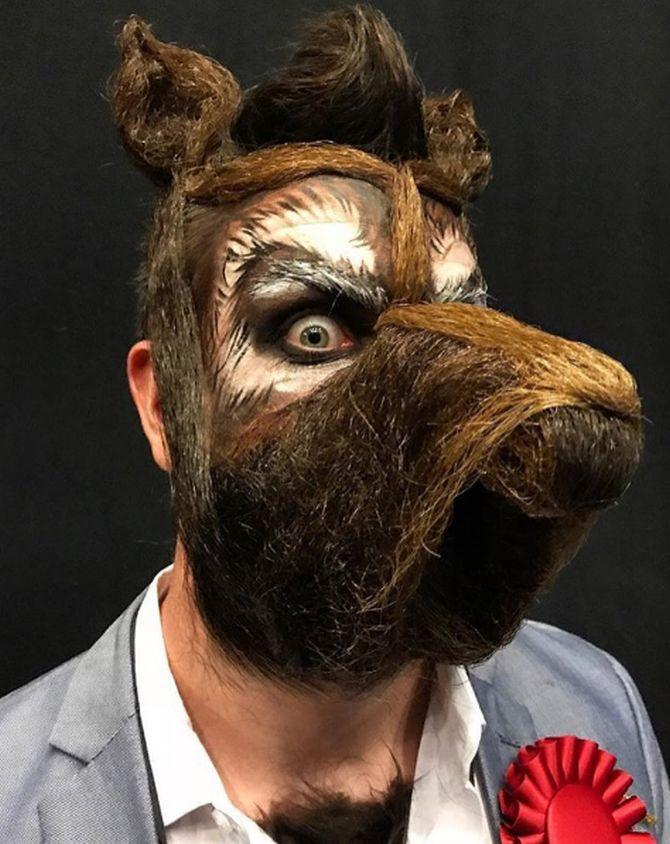 Is that even a man? We can't see the man, but hey, he came in second for turning his beard into a dog's snout.
Photograph: @taylorwelden/austinfacialhairclub/Instagram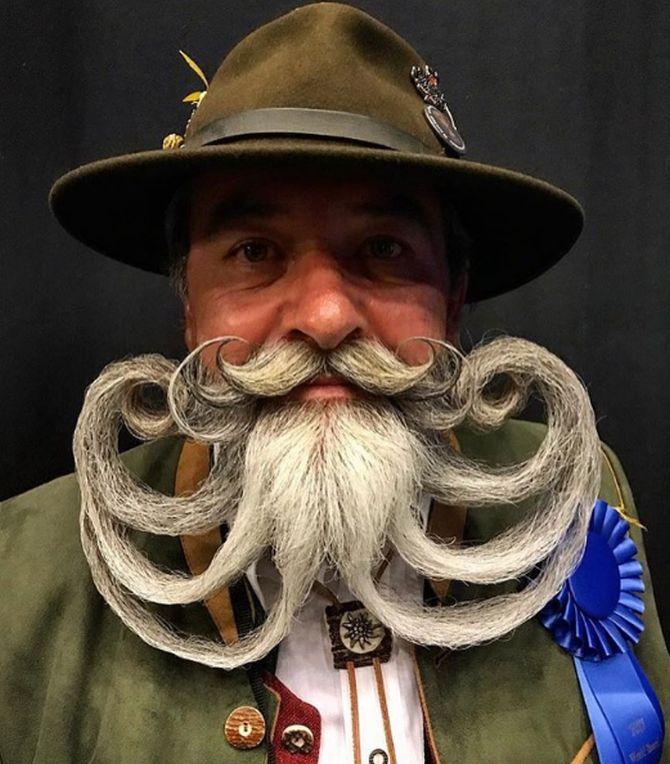 Norbert Topf was crowned winner of the partial beard category. What's the secret to their facial hair?
Photograph: @taylorwelden/austinfacialhairclub/Instagram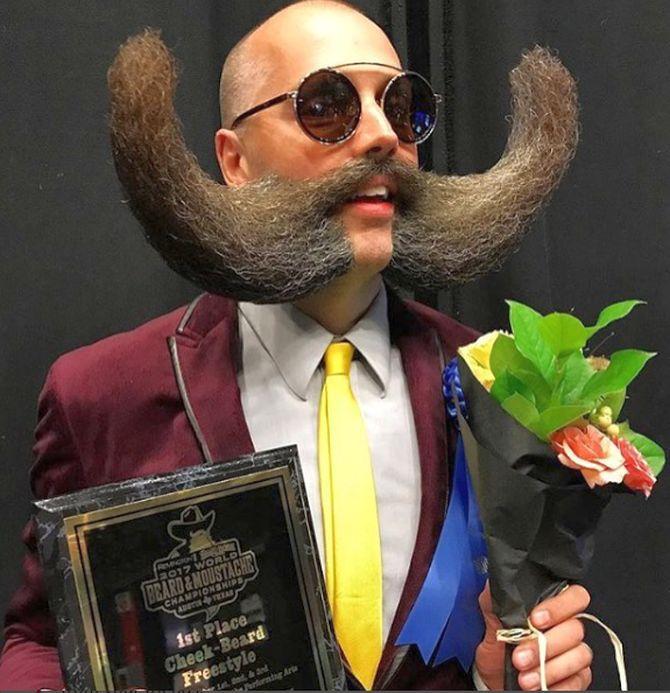 The laws of gravity don't seem to be working for MJ Johnson, with his hair-raising moustache. He took first place in the cheek-beard category.
Photograph: @taylorwelden/austinfacialhairclub/Instagram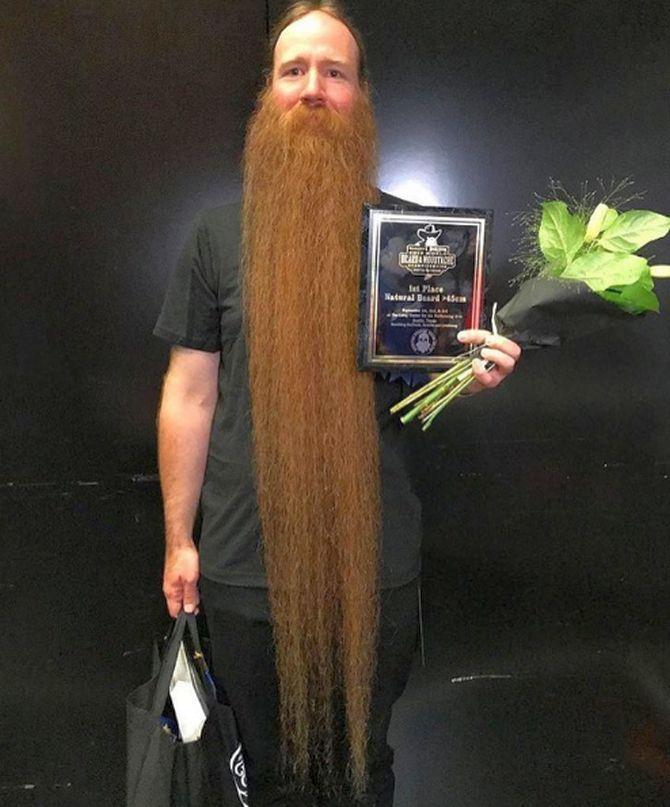 60 cm and counting... Michael Wollin won the top gong in the full beard natural category with his massive beard.
Photograph: austinfacialhairclub/Instagram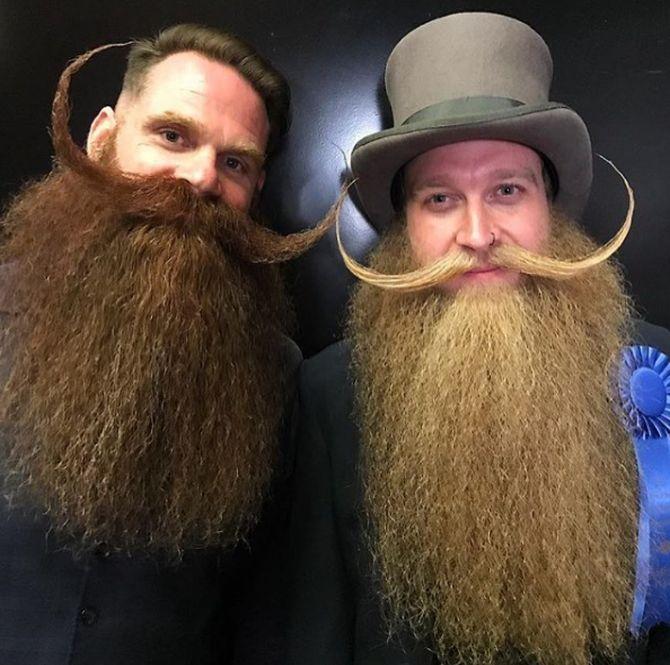 These moustaches are no laughing matter. They take time to grow and great patience to maintain. And we are guessing, these guys don't own razors at home! The second and first place in the full beard styled category.
Photograph: austinfacialhairclub/Instagram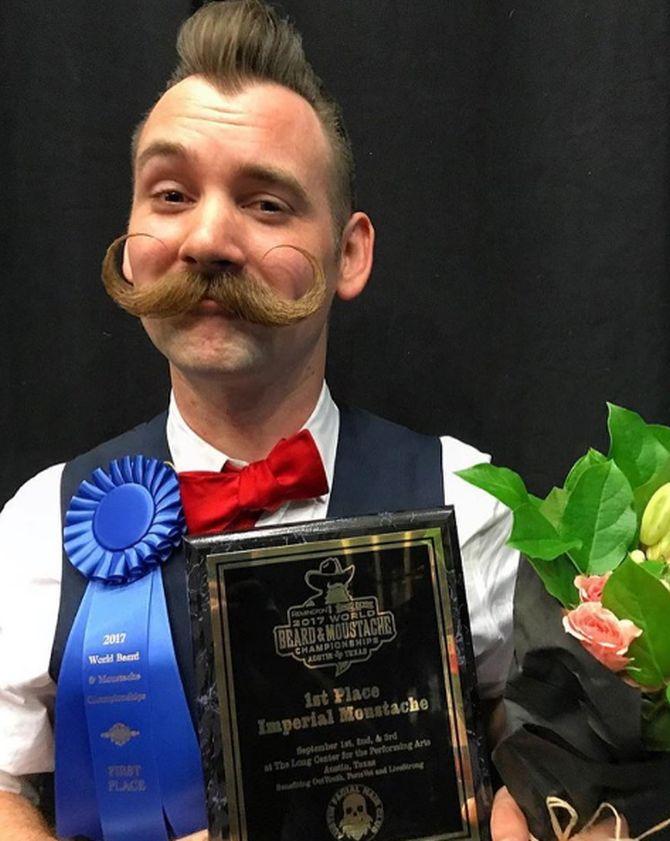 Jackie Lynn Ellison secures a gold in the Imperial Moustache category.
Photograph: austinfacialhairclub/Instagram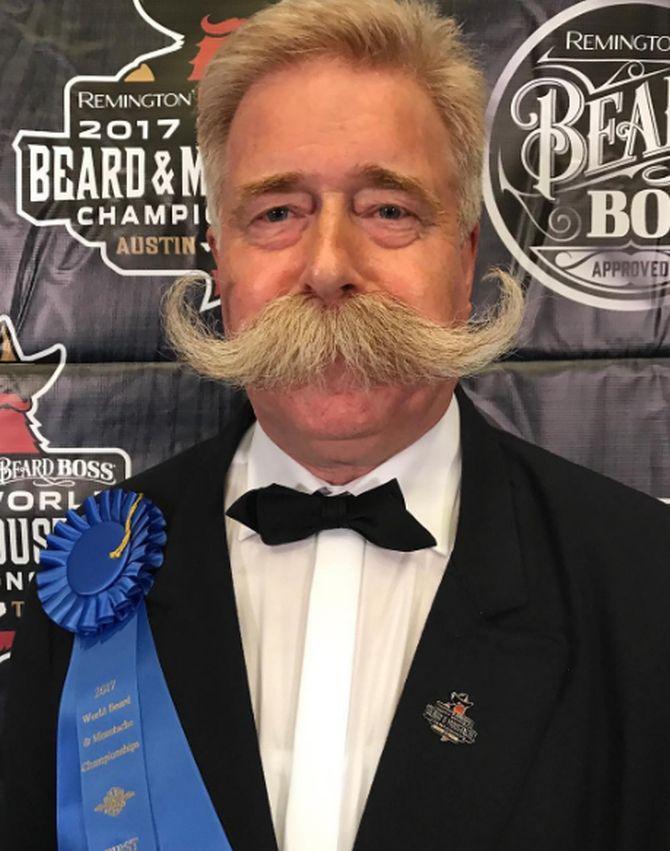 Wolfgang Schneider is a big hairy deal! He's won six consecutive world titles for "natural moustache," including the competition at Austin.
Photograph: austinfacialhairclub/Instagram