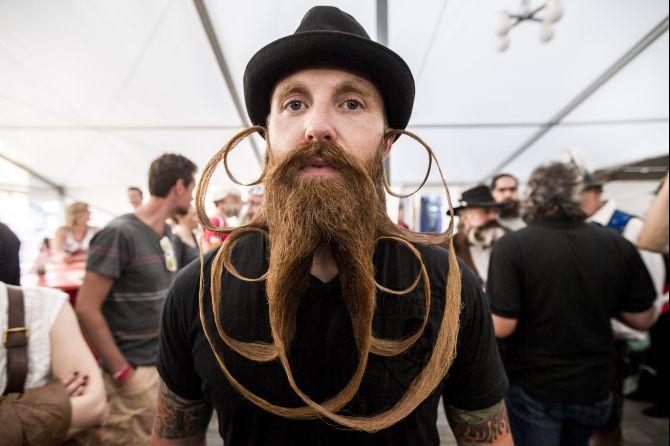 Moustache is the mirror of human soul and mind, goes the saying. Walking about the streets in all their bewhiskered glory, the most hirsute men on the planet, congregated for the 2015 World Championship in Austria, most certainly took those words to heart.
Their facial hair coiffed into everything from the famous pencil-stache to geometrical goaties, the contenders contoured their facial hair to compete in one of three categories; moustache, chin and stubble beard, and full beard.
The bearded men came from 20 countries, showing off a spectacular array of moustaches, goatees, mutton chops and beards that would put Gandalf to shame.
Winners included contestants from Germany, Austria, USA, Hungary and France.
Rediff.com takes a look at this wacky world of dazzling facial hair.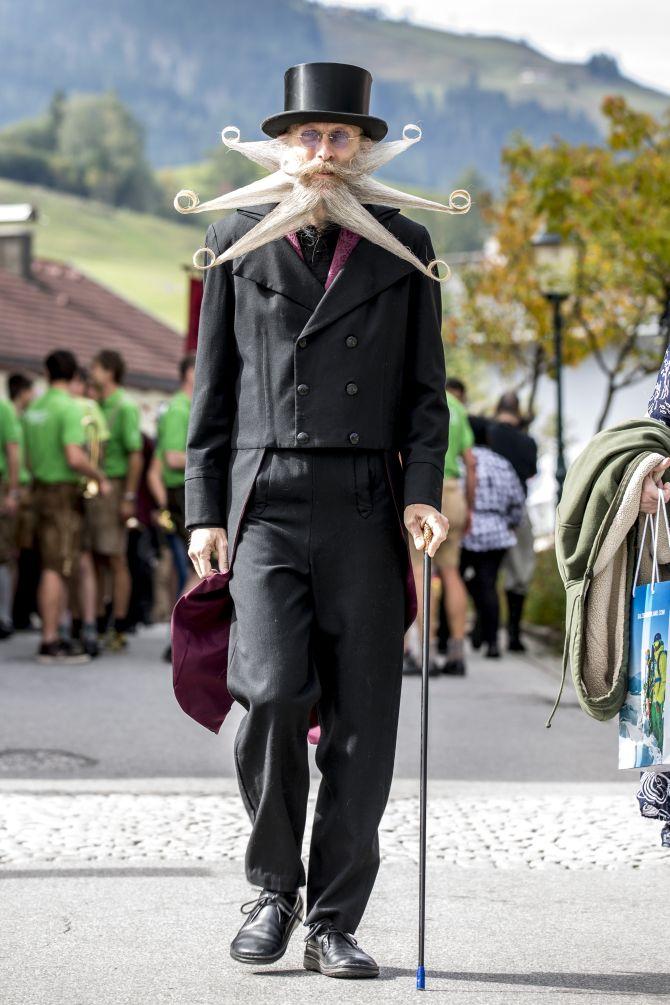 A contestant of the World Beard and Moustache Championships poses for a picture during the opening ceremony of the Championships 2015 in Leogang, Austria. Photograph: Jan Hetfleisch/Getty Images
---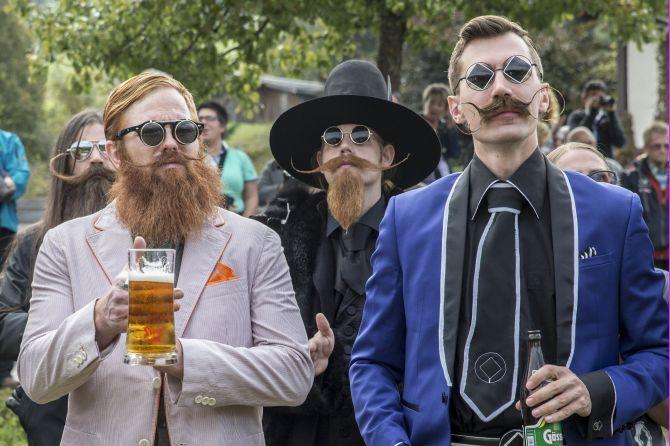 Over 300 contestants in teams from across the globe have come to compete in sixteen different categories in three groups: moustache, partial beard and full beard. The event takes place every few years at different locations worldwide. Photograph: Jan Hetfleisch/Getty Images
---
An elaborately bearded man at the World Beard Championships in Austria. Photograph: Jan Hetfleisch/Getty Images
---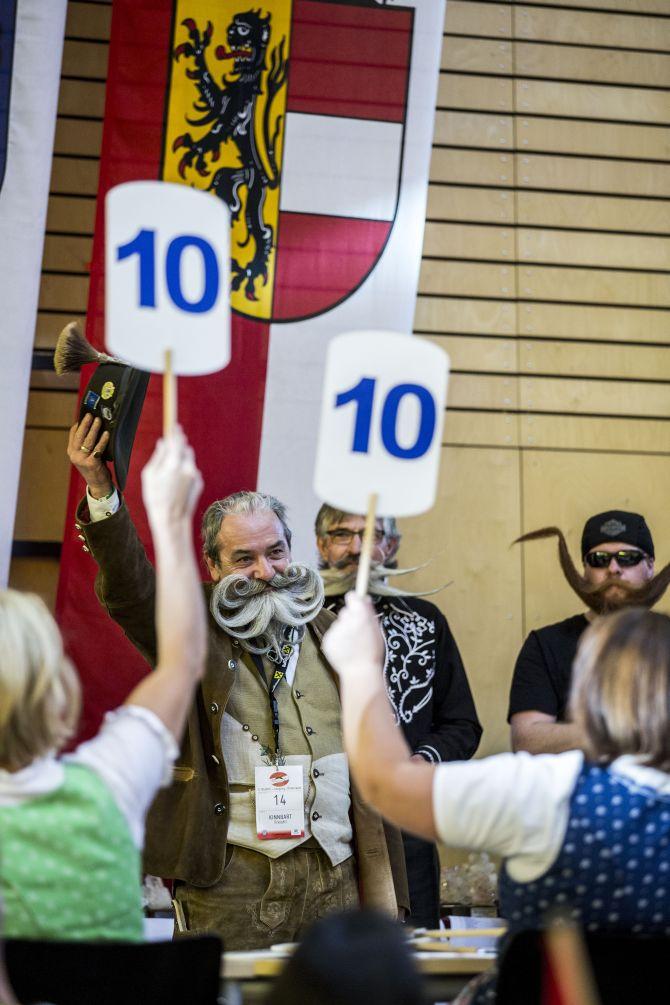 A contestant in the full beard category at the World Beard Championships in Austria. Photograph: Jan Hetfleisch/Getty Images
---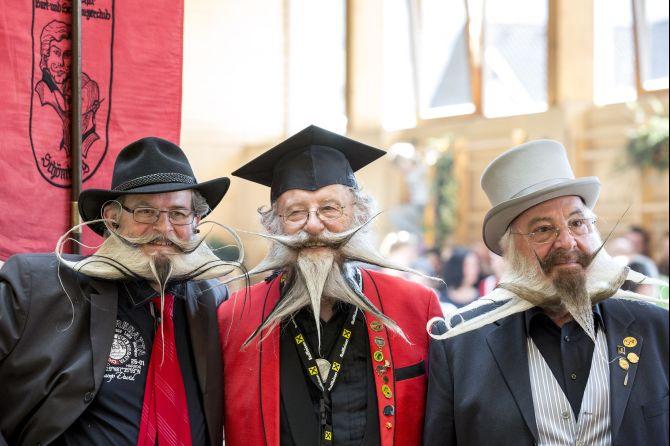 Contestants display their curls and coifs. Photograph: Jan Hetfleisch/Getty Images
---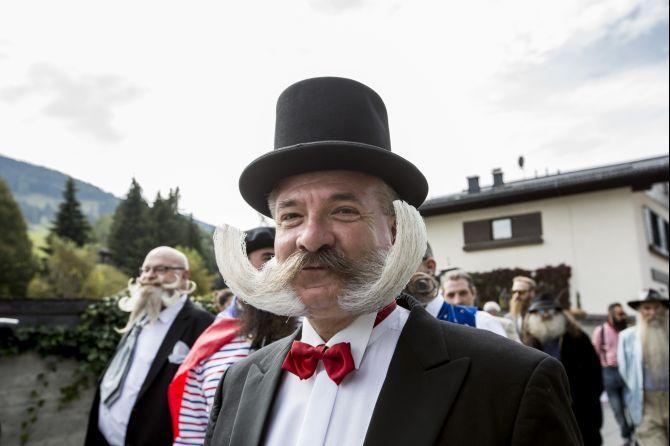 A contestant of the World Beard and Moustache Championships poses for a picture during the opening ceremony of the Championships 2015 in Leogang, Austria. Photograph: Jan Hetfleisch/Getty Images
---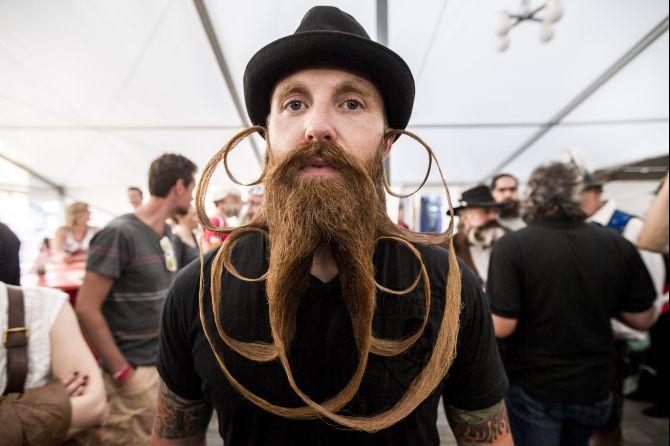 An auburn haired contestant curled his beard into figure of 8 swirls. Photograph: Jan Hetfleisch/Getty Images
---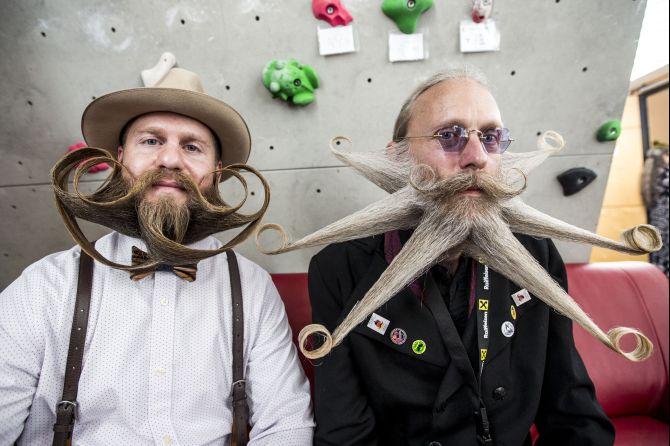 This man's two-foot long beard put the hipster beard trend to shame. Photograph: Jan Hetfleisch/Getty Images
---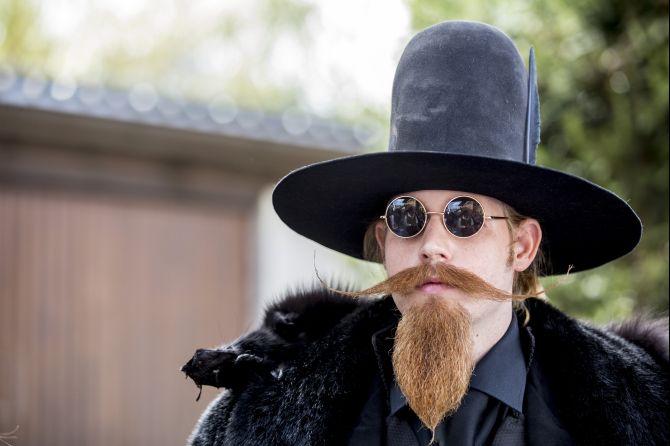 This man's beard is totally gangsta. Photograph: Jan Hetfleisch/Getty Images
---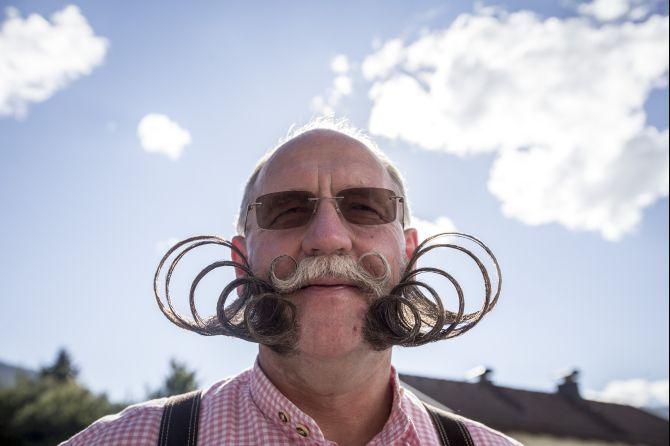 One contestant kept twisting his beard like an surreal Möbius loop. Photograph: Jan Hetfleisch/Getty Images
---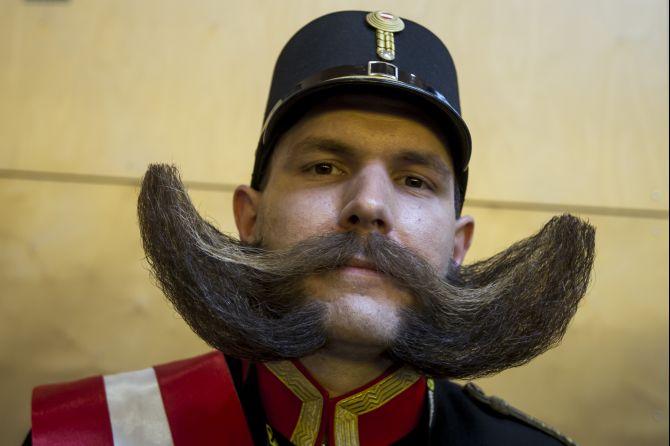 A contestant boasts thick chops. Photograph: Jan Hetfleisch/Getty Images
---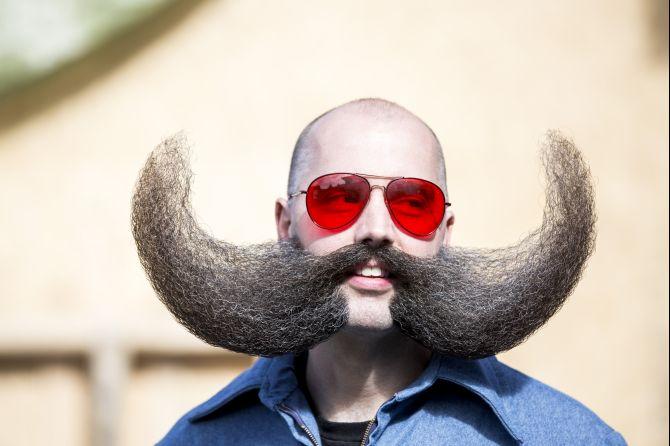 One contestant poses for a picture. Photograph: Jan Hetfleisch/Getty Images
---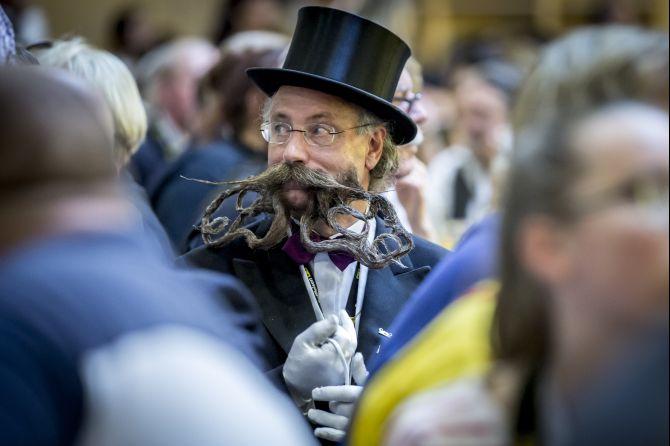 One contestant interspersed a fully bearded 'do with several tendrilly sections that curled amid the facial fuzz. Photograph: Jan Hetfleisch/Getty Images
---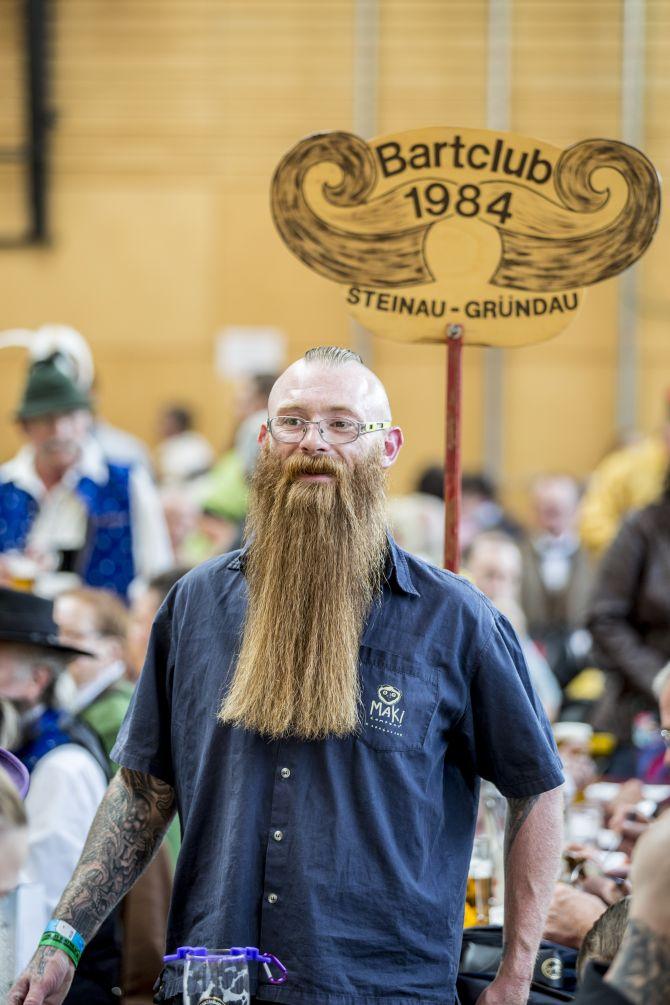 Boy that's one long beard. Photograph: Jan Hetfleisch/Getty Images