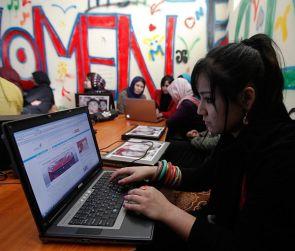 The issue of the United States National Security Agency monitoring internet data of India has reached the Supreme Court with a PIL filed seeking its direction to the Centre to initiate action against internet companies for sharing information with foreign authority in "breach" of contract and violation of right to privacy.
The PIL, filed by a former Dean of Law Faculty of Delhi University Professor S N Singh, alleged such large scale spying by the USA authorities is detrimental to national security and urged the apex court to intervene in the matter.
"As per reports, US-based nine internet companies, operating in India through agreements signed with Indian users, shared 6.3 billion information/data with National Security Agency of USA without express consent of the Indian users. Such large scale spying by the USA authorities besides being against the privacy norms is also detrimental to national security," the petition, filed through advocate Virag Gupta, said.
Singh submitted it is a breach of national security as government's official communication has come under the US surveillance as the services of private internet companies are being used by them and he also referred that after the Mumbai terror attack the prime minister's office issued a statement from a Hotmail address of Microsoft Corp.
"Petition filed in Public Interest seeking a direction to Centre to take urgent steps to safeguard the government's sensitive internet communications which is 'Record' as per provisions of Public Records Act and it's secrecy to be maintained as per Official Secrets Act but same is being kept outside India in US servers, which is unlawfully intruded by USA Intelligence Agencies through US-based internet companies under secret surveillance program called PRISM," he said.
He submitted the government and its officials be restrained from using US-based internet companies for official communication and all such companies, which are doing business in India, must establish their servers here so that they can be regulated as per Indian Laws.