India is bearing the brunt of a spell of hot, dry weather leaving residents sweltering.
The heat wave has already claimed over 85 lives in southern India and officials fear the toll may rise further.
Meteorologists say Indian summers have become harsher. The number of days when temperatures approach 45C has increased in the past 15 years.
The weather department has ruled out any respite from the sweltering heat in the coming days and local government officials have asked people not to venture out in the scorching sun.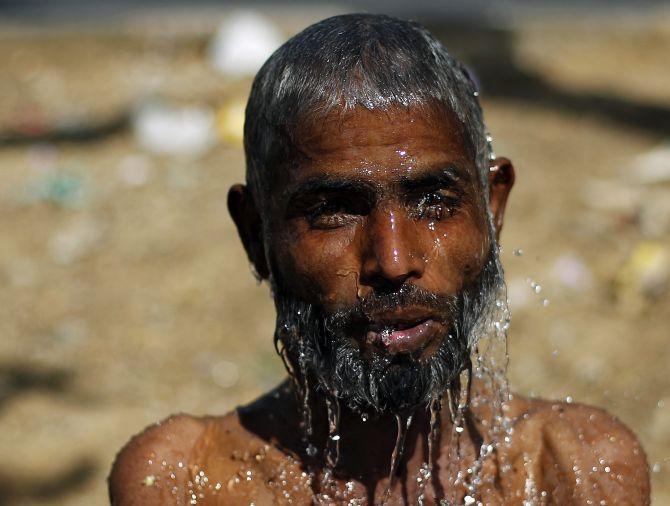 A man bathes by the roadside on a hot day in New Delhi. Photograph: Adnan Abidi/Reuters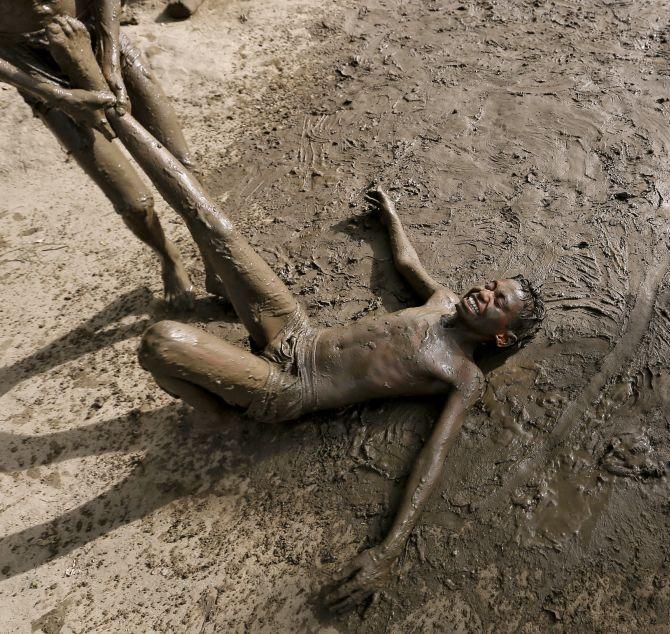 Children play in the mud to cool off on a hot day. Temperature in New Delhi on Monday is expected to reach to 38 degree Celsius, according to the metrological department website. Photograph: Anindito Mukherjee/Reuters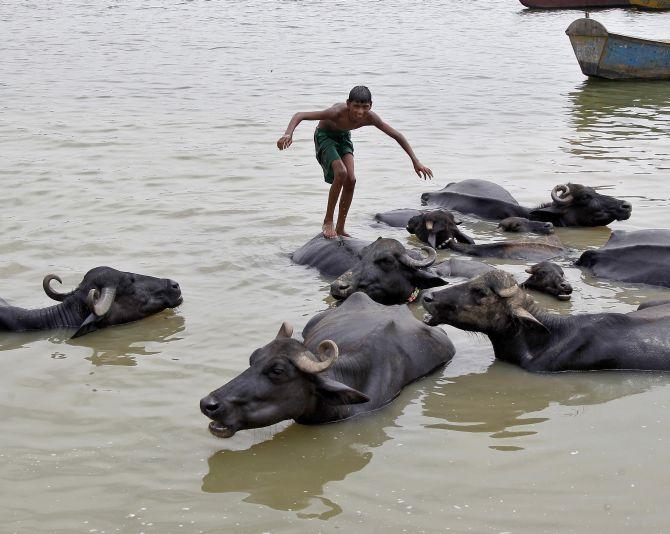 A boy balances himself on the back of a buffalo before diving into the waters of the Yamuna river on a hot summer day in Allahabad. Photograph: Jitendra Prakash/Reuters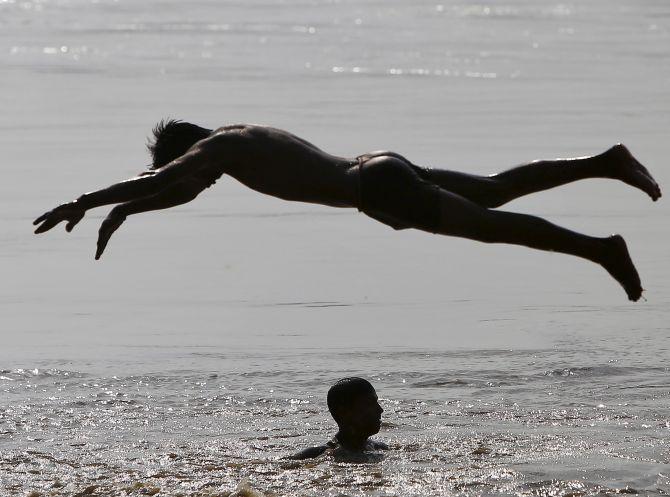 A boy jumps into the river Yamuna to cool off himself on a hot day in New Delhi. Photograph: Anindito Mukherjee/Reuters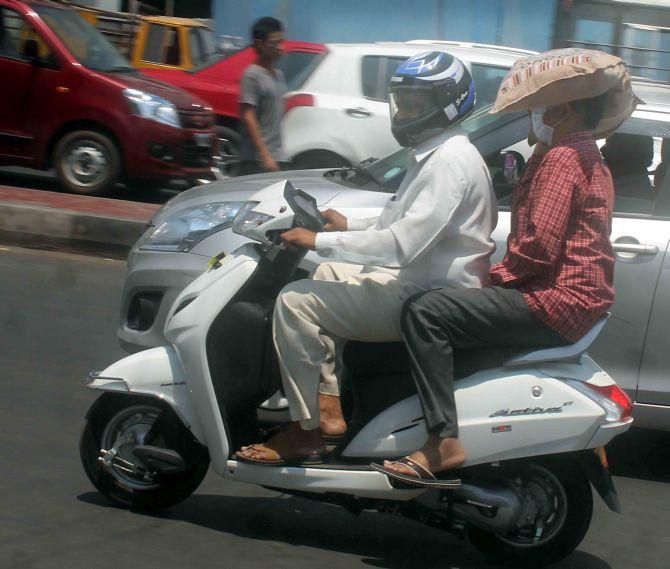 There are different ways to beat the heat. For instance, some carry an umbrella to shield themselves from the sun. However, this man chooses to place a pillow on his head to protect himself. Photograph: SnapsIndia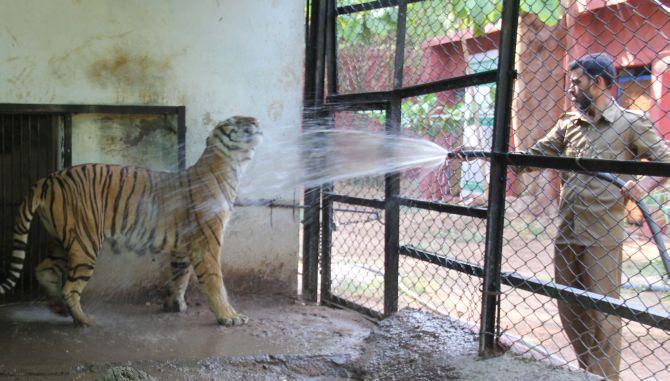 And it's not just us who is feeling the heat. Animals at the NehruZoologicalPark in Hyderabad are also reeling from the harsh temperatures. Zoo staffers hose down the animals from time to time to make the animals feel better. Photograph: SnapsIndia