Cherif Kouachi and Said Kouachi, the two brothers suspected of having attacked the satirical magazine Charlie Hebdo killing 12, were spotted in northern France on Thursday.
AFP reported that a manager of a petrol station near Villers-Cotteret in the northern Aisne region "recognised the two men suspected of having participated in the attack against Charlie Hebdo."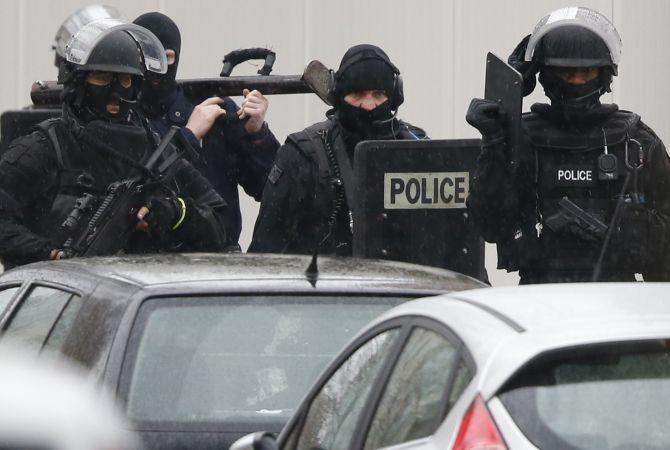 Armed French intervention police are seen at the scene of a shooting in the street of Montrouge near Paris. Photograph: Charles Platiau/Reuters
---
The suspects are said to have driven off in the direction of Paris in a Renault Clio car.
According to French commercial channel BFMTV, police are monitoring all of the main entry roads into the capital.
Media reports say the suspects robbed a service station in the north of France and stole food and petrol, firing shots as they struck at the roadside stop near Villers-Cotterets, in the Aisne region.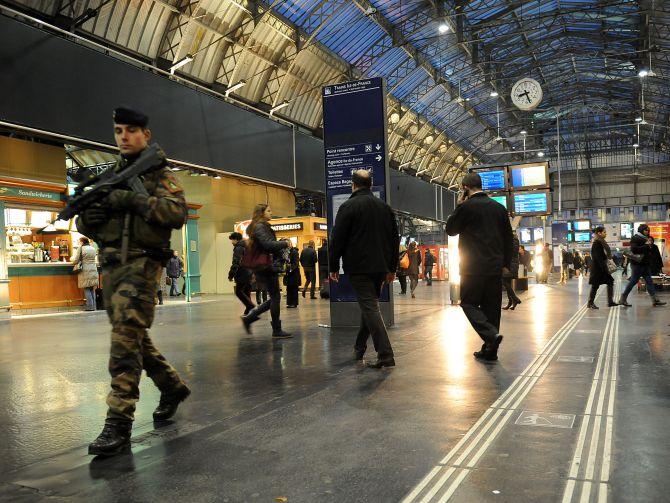 Military personnel patrol the Gare de L'Est railway station in Paris, France. Photograph: Antoine Antoniol/Getty Images
---
Kouachi, 32, is a known jihadist convicted in 2008 for involvement in a network sending fighters to Iraq, but not much is known about his 34-year-old brother, Said. French Prime Minister Manuel Valls said that two suspects -- who are still on the run -- were known to intelligence services.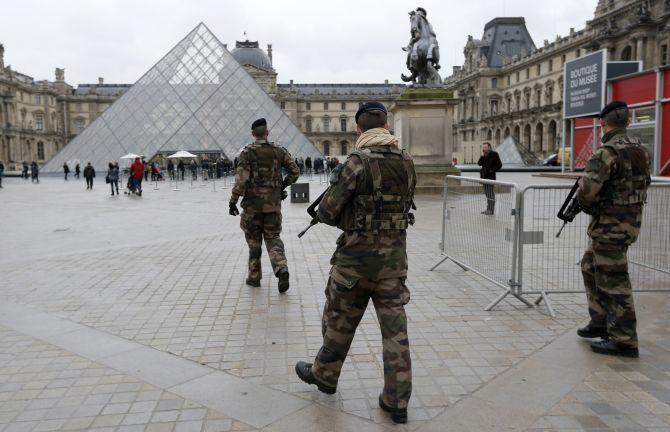 French soldiers patrol near the Louvre Museum in Paris as part of the highest level of "Vigipirate" security plan January 8, 2015 the day after a shooting at the Paris offices of Charlie Hebdo. Photograph: Gonzalo Fuentes/Getty Images
---
According to the police, an arrest warrant has been issued against the suspects who are likely to be "armed and dangerous."
The French police have released photos of the two brothers wanted in connection with the attack of satirical magazine Charlie Hebdo in Paris on Wednesday that left 12 people dead including the editor, three celebrated cartoonists and two police officers. The gunmen have been identified as Hamyd Mourad, 18, and brothers Said Kouachi, 34, and Cherif Kouachi, 32.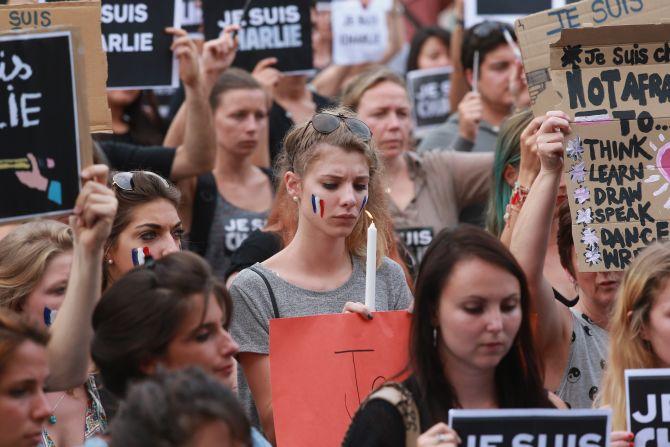 Members of the French community gathered at Federation Square for a vigil after an attack by masked gunmen on the Charlie Hebdo satirical magazine headquarters. Photograph: Wayne Taylor/Getty Images
---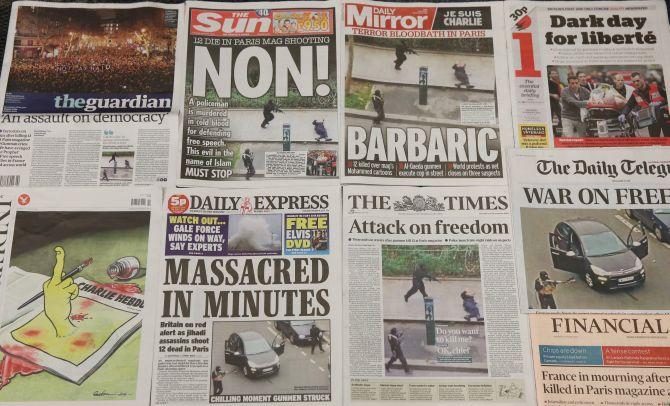 British newspapers display headlines connected to the killing of journalists and police in Paris in London. Photograph: Peter Macdiarmid/Getty Images
---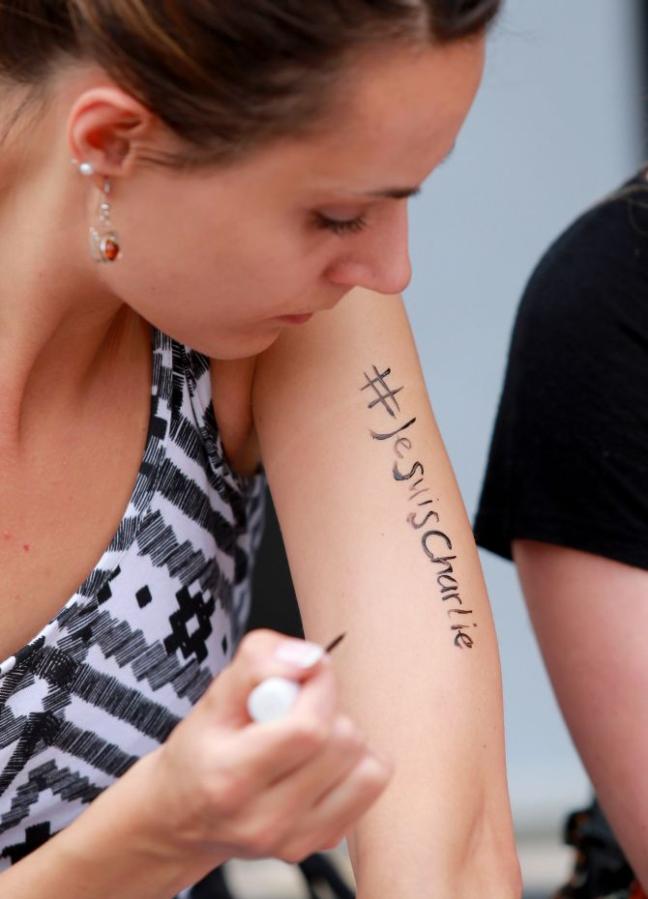 During a vigil for victims of the Paris massacre at Federation Square. Photograph: Peter Macdiarmid/Getty Images
---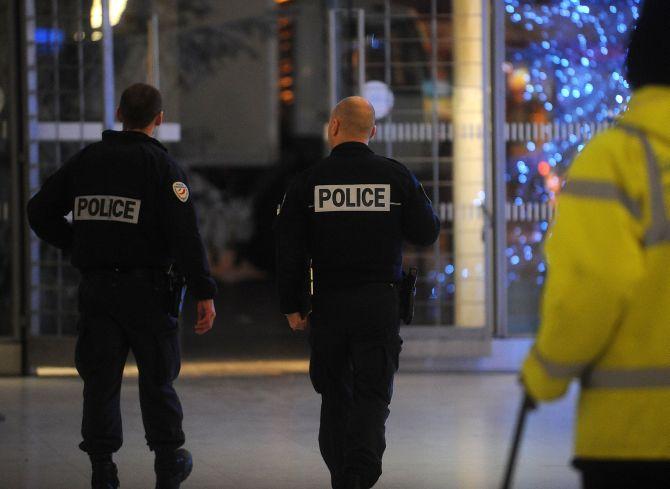 Police officers patrol the Gare du Nord railway station in Paris, France. France's Vigipirate terrorist security plan is at it's maximum level in the country after twelve people were killed, including two police officers, at the offices of the French satirical publication Charlie Hebdo. Photograph: Antoine Antoniol/Getty Images
---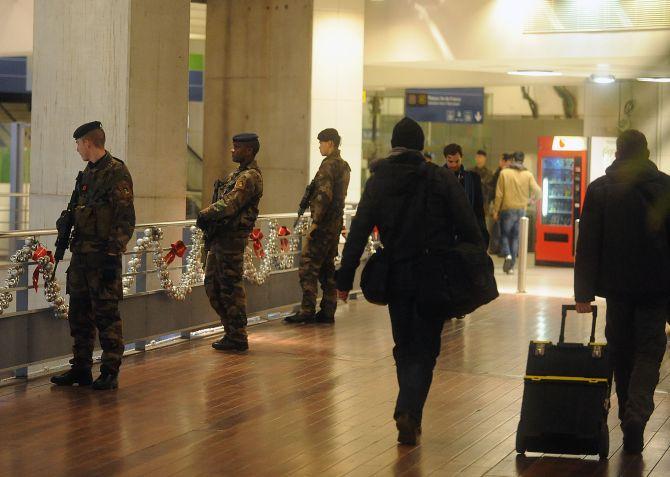 Military personnel patrol the Gare du Nord railway station in Paris, France. Photograph: Antoine Antoniol/Getty Images
---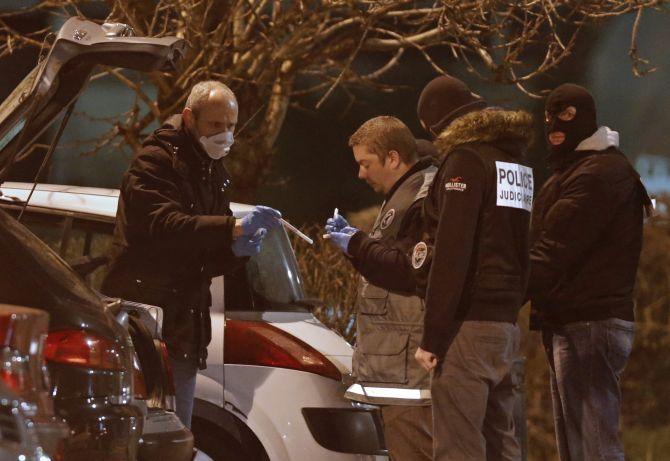 Police investigators search for evidence during an operation in the eastern French city of Reims, after the shooting against the Paris offices of Charlie Hebdo, a satirical newspaper. Photograph: Christian Hartmann/Getty Images
---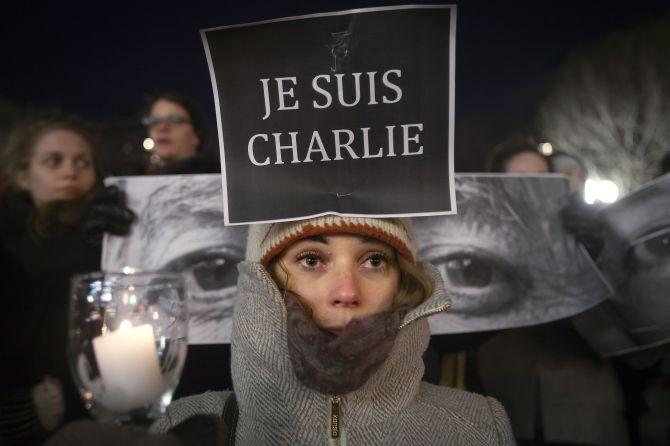 Amandine Marbach from Strasbourg, France, takes part in a vigil to pay tribute to the victims of the shooting. Photograph: Carlo Allegri/Reuters
---
French police assist a woman after a shooting in the street of Montrouge near Paris. Photograph: Charles Platiau/Reuters
---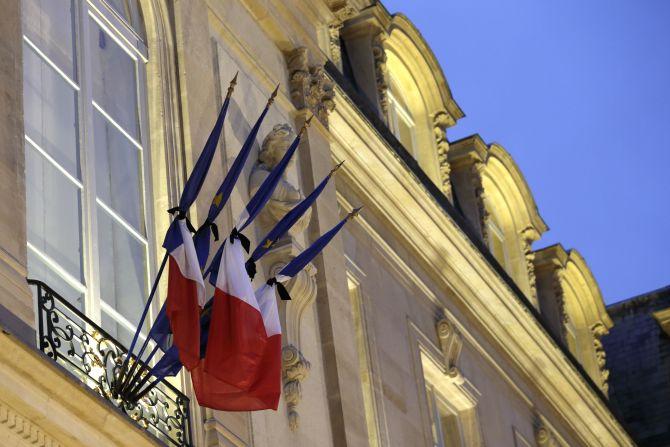 French flags are tied with black tissue at the Elysee Palace in a sign of mourning in Paris. France began a day of mourning for the journalists and police officers shot dead on Wednesday morning by black-hooded gunmen using Kalashnikov assault rifles. Photograph: Philippe Wojazer/Reuters