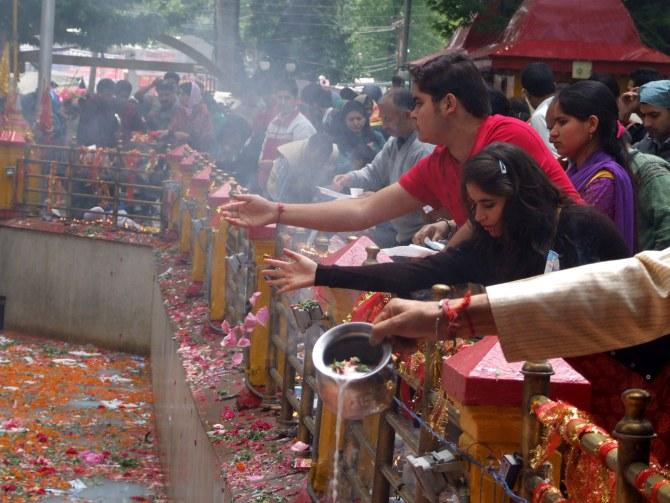 Thousands of Kashmir Pandits thronged the historic north Kashmir Kheer Bhawani temple on Tuesday on the annual festival at the shrine.
Tullamulla village, 27 kilometre from Srinagar in Ganderbal district where the Kashmiri Pandits' holiest shrine is located, wore a festive look despite the overnight heavy rains in Kashmir.
The Kashmiri Pandits, including those who migrated after the eruption of militancy in 1990 used all modes of transport, buses, private cars and taxis to reach Tullamulla were the sacred spring and the temple is situated.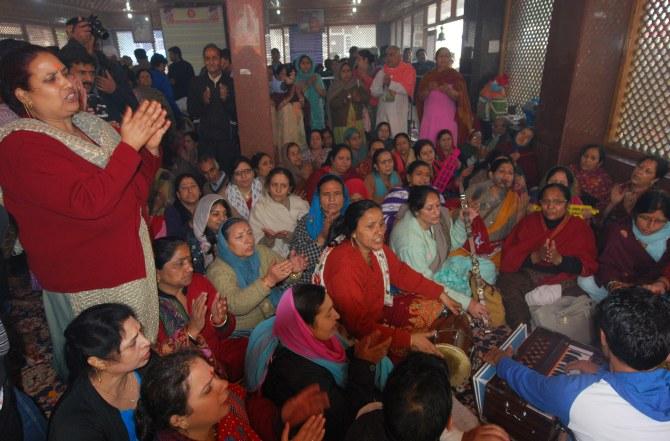 The devotees offered kheer and floral tributes at the temple. Many local Muslim villagers had gathered outside the shrine to greet their Pandit brothers.
Sushil Raina, who had come from Jammu, said that he was happy visiting the temple on the festival this year. "I will stay in the valley for few more days and meet my childhood friends."
"We want to return here, but the successive governments have done little to ensure our return back to the valley," Pandita said.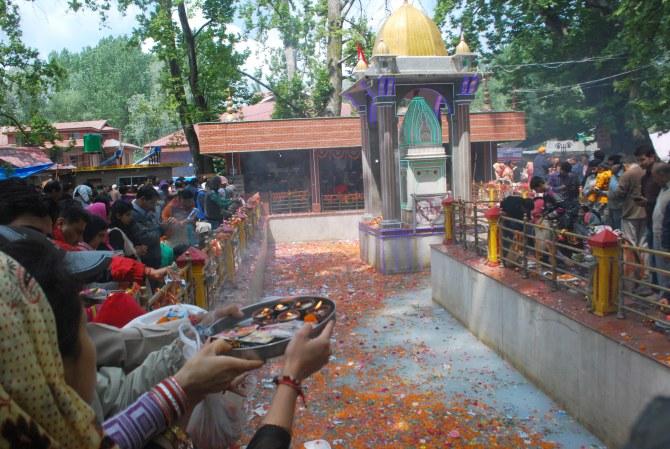 State governor N N Vohra visited Mata Kheer Bhawani Shrine at Tullamulla and prayed for peace and well being of the people of the state and the country.
He extended his greetings to the people, particularly Kashmiri Pandits, on the occasion of Jyestha Ashtami, according to an official statement.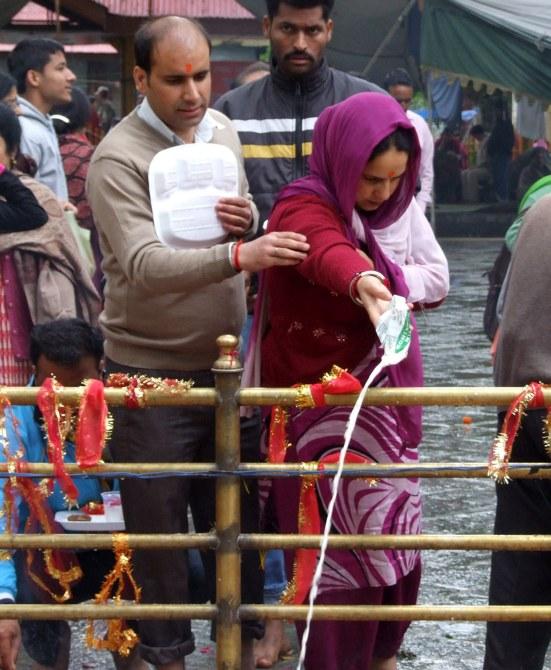 Minister for education Naeem Akhtar also visited the shrine at Tullamulla to review the arrangements put in place for the annual festival, an official statement said.
Akhtar greeted the devotees and interacted with them. He went around the shrine complex to take stock of the arrangements made by the administration for the devotees.
All photographs: Umar Ganie/Rediff.com