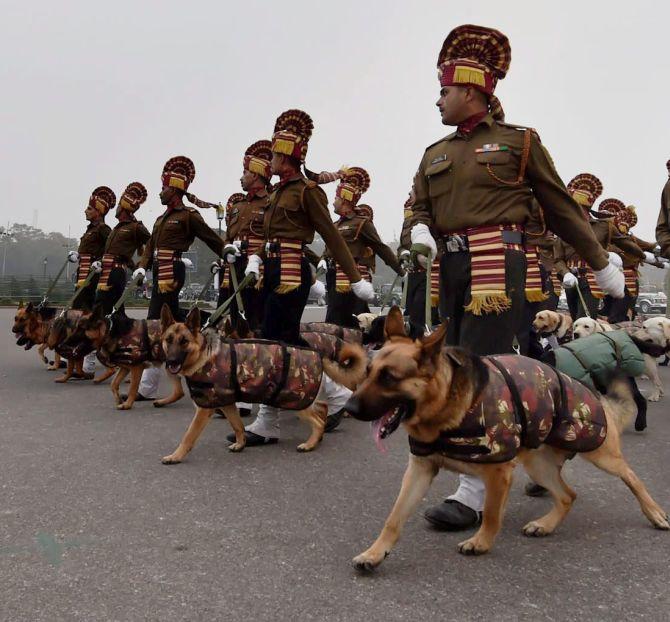 This year's Republic Day parade will witness some changes.
The duration of the parade this year, for instance, will be shorter -- from 115 minutes to nearly 90 minutes.
Rediff.com presents changes one will witness this R-Day parade.
1. Indian Army dog squad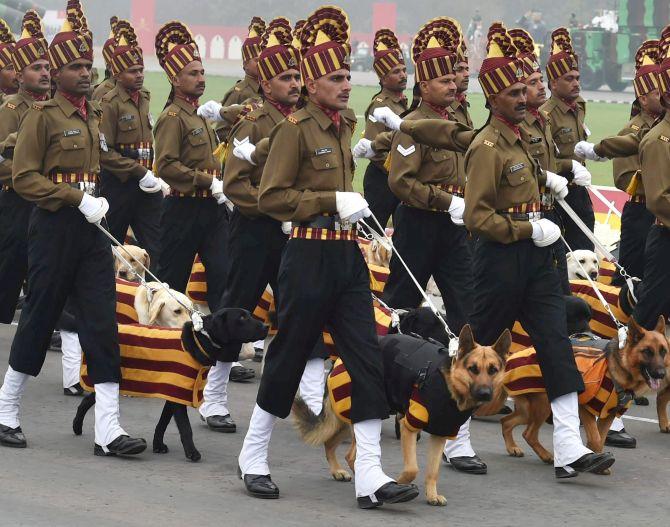 IMAGE: The Indian Army's dog squad during rehearsals. Photograph: Atul Yadav/PTI
After 26 years, the Indian Army's dog squad, which has saved the lives of many soldiers in counter-terrorism operations, will march down Rajpath.
The army, which has about 1,200 Labradors and German Shepherds, has selected 36 canines to march down Rajpath with their handlers.
2. French contingent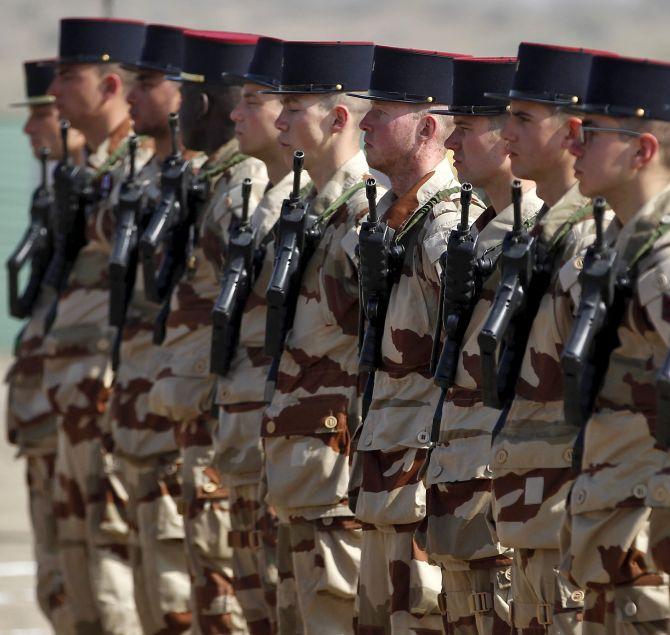 IMAGE: French soldiers practise ahead of the main event. Photograph: Amit Dave/Reuters
For the first time in the history of the Republic Day parade, a foreign contingent -- 130 French soldiers -- will march down Rajpath along with Indian troops in presence of French President Francoise Hollande, the chief guest this year.
The gesture reciprocates one from France to India back in 2009. On July 14 that year, one of the oldest regiments of the Indian Army -- the Maratha Light Infantry -- marched down the Champs Elysee in Paris with the French army.
The occasion was Bastille Day -- celebrated in memory of the storming of the Bastille on July 14, 1789, the symbolic start to the French Revolution.
3. All-women stunt contingent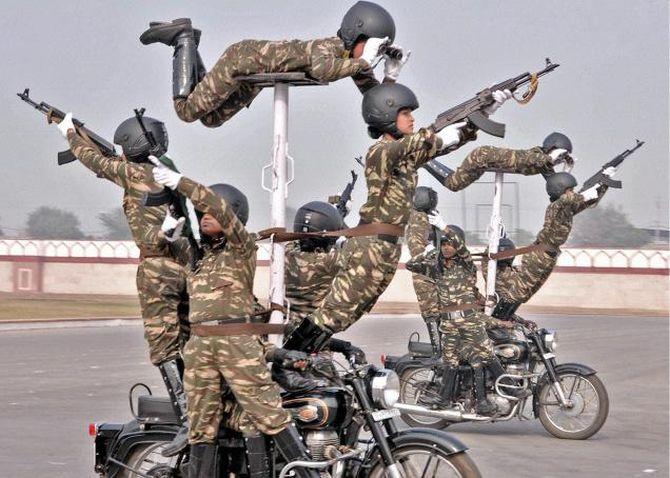 IMAGE: The women will enthral the crowds with their daredevilry on two-wheelers. Photograph: PTI
While all-women contingents have been participating in the Republic Day parade for a while now, for the first time an all-women contingent of the Central Reserve Police Force will demonstrate their tandem motorcycle riding skills at the parade.
The contingent -- the 'Women Daredevils CRPF -- comprises 120 women from the CRPF's three women battalions and Rapid Action Force. It was created in 2014, and for the past two years, these riders have been training rigorously for this very opportunity -- a chance to show they are as good as anyone else when it comes to stunts.
4. No CRPF, ITBP contingents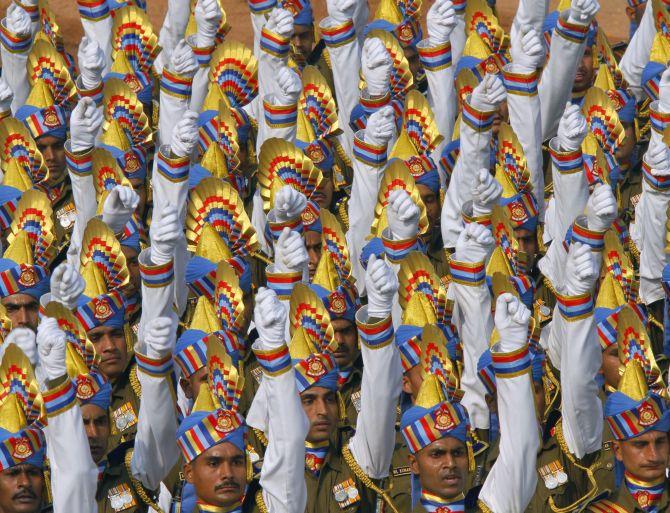 IMAGE: A CRPF contingent marches during the 2011 Republic Day parade. Photograph: B Mathur/Reuters
Contingents of paramilitary forces like the Central Reserve Police Force, the Indo-Tibetan Border Police, the Sashastra Seema Bal will not be part of the 2016 parade.
Perhaps, this is being done to cut down on the time that the parade takes and trim the repetitive spectacle of marching contingents in almost similar uniforms.