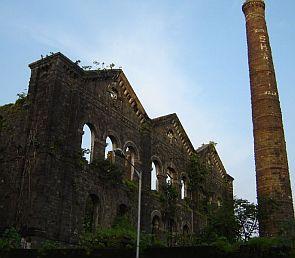 The Mumbai police probing into the shocking gang rape of a 23-year-old woman photojournalist in Mumbai has picked up about 20 people for questioning but obtained no leads in the case so far, even as it has formed special teams to investigate into the matter, police said on Friday.
"So far about 20 suspects have been grilled but we could not get any lead. Our efforts are on to track down the accused," a police officer involved in the probe, told PTI.
A special squad has been formed by the local police as well as by the Crime Branch to probe into the case and investigators have fanned out across the city to trace the accused.
The 23-year-old woman was allegedly gang raped by five men in Parel area in central Mumbai Thursday night, police said.
The incident took place at around 8 pm near Shakti Mills in Lower Parel area when the 23-year-old woman, working with an English magazine, was on an assignment, doing a story on 'chawl', they said.
"The victim had gone, along with her friend to the Shakti Mills to take some photographs..it was evening time. And, there the two boys...and based on the statements given by them (others detained in the case for questioning), three more men came, who then raped her," Mumbai Police Commissioner Satyapal Singh said.
In a chilling reminder of the December gang rape in Delhi, the men tied up the victim's friend and raped the woman.
In a statement given to police, the girl said the five goons were present in the Shakti Mills compound. They started making lewd remarks and harassed her. When her friend intervened, two of them assaulted him. Three others took the woman inside the dilapidated structure and raped her.
Police have also prepared the sketches of two of the five suspects in the gang rape case. The sketches will be released soon, police said.
The victim has been admitted to Jaslok Hospital. Preliminary reports suggested that she has sustained multiple internal injuries, they said.
Dr Taran Gyanchandani, acting CEO of the hospital, said, "We are doing the needful...she is under strict observation. At the moment we can't say anything."
A gang rape case has been registered in N M Joshi Marg police station.
The statement of the victim's friend has been recorded, police said.
They claimed the victim has identified two of the accused by their names. The girl told police that two of them were calling each other as Rupesh and Sajid, they said, adding that some drug addicts have been picked up from the area for questioning.
Meanwhile, Maharashtra Home Minister R R Patil visited the victim at Jaslok hospital.
"This is a very serious matter. We have taken note of it. The accused will be arrested soon," Patil told reporters outside the hospital.
He said Mumbai Police Commissioner Satyapal Singh has been directed to ensure that the culprits are arrested soon.
Image: Ruins of the Shakti Mills, located near the Mahalaxmi railway station in Mumbai