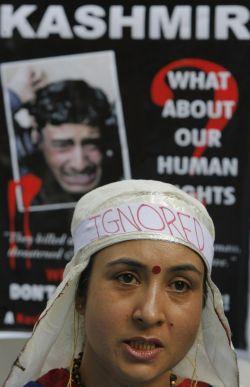 The parliamentary sub-committee on the rehabilitation of Jammu and Kashmir Pandit migrants has urged the state government to take concrete steps to implement prime minister's package for the rehabilitation and welfare of the Kashmiri migrants in the state.
The parliamentary sub-committee on Home Affairs, constituted to look into the implementation of 137th Report on the Rehabilitation of Jammu and Kashmir Migrants, which concluded its 3-day visit to the state on Thursday, had interactive meeting with the senior officers of the administration and reviewed the PM's relief package for the migrants in winter capital Jammu.
The committee shared the feedback which it gathered during its visits to various migrant camps in Kashmir and Jammu and urged the state government to tone up the machinery and take all necessary steps to improve the facilities in these camps, according to an official statement.
The sub-committee, headed by Bharatiya Janata Party MP Rajiv Pratap Rudy, urged the officers to pay special attention to improve the basic conditions of the migrant camps, like medicare, electricity, drinking water, sanitation, security, education, repair of flats and disbursement of timely relief, which were prominently highlighted by the migrants during the visits of the committee.
The committee also asked for expeditious completion of under construction accommodation for the migrant employees in the Valley.
The committee asked the officers to create an environment to maintain constant liaison with the migrants in various camps to address their problems expeditiously.
Rudy maintained that the committee has been mandated to assess the ground situation with regard to the problems of the migrants living in various relief camps and implementation of PM's package for their rehabilitation.
They expressed sympathies with the inmates of camps and assured them that the committee will recommend everything possible for improving their living conditions and other welfare.
The committee appreciated the courage and spirit of the Kashmiri migrants who are living in pitiable conditions, the statement added.
Image: A Kashmiri Pandit protests in New Delhi
Photograph: Mukesh Gupta/Reuters