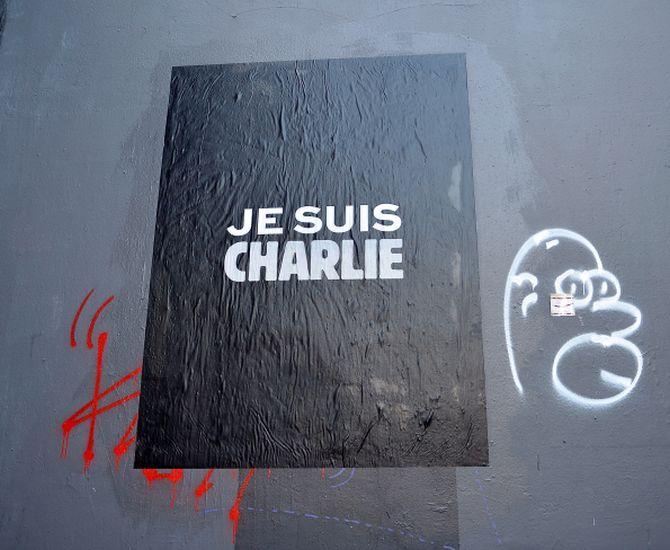 Tributes of drawings, flowers, pens and candles are left in front of the Charlie Hebdo offices a day after the magazine released its first edition since the terror attacks. Photograph: Aurelien Meunier/Getty Images
Al Qaeda in Yemen has claimed responsibility for the attack on the French satirical newspaper Charlie Hebdo, saying it was ordered by the Islamist militant group's leadership for insults to the Prophet Mohammad, according to a video posted on YouTube.
In the video, a senior member of the terror group says, "As for the blessed Battle of Paris, we, the Organisation of Al Qaeda al Jihad in the Arabian Peninsula, claim responsibility for this operation as vengeance for the Messenger of God."
Last week, gunmen killed 17 people in three days of violence that began when they shot staff in Charlie Hebdo's offices in revenge for the publication of satirical images of the Prophet.
In the 11 minute video, the leader claimed AQAP "chose the target, laid out the plan and financed the operation." He warned his group has ambitions to carry out more similar attacks.
Although the video is new, AQAP first claimed responsibility for directing the massacre on Friday -- two days after the shooting.
The latest declaration from the Al Qaeda comes as Charlie Hebdo's first issue since the shooting last week went on sale in France and sold out within minutes.