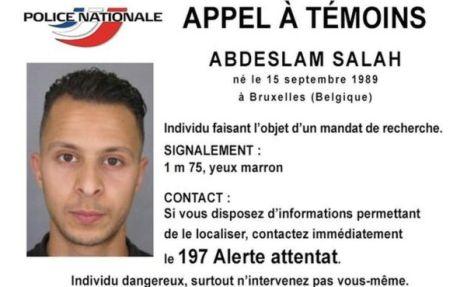 Belgium on Wednesday extradited Paris attacks suspect Salah Abdeslam to France, AFP reported.
"Within the framework of the Paris attacks of the 13th of November 2015, Salah Abdeslam has been surrendered to the French authorities," a statement in English said.
The 26-year-old French national of Moroccan origin was born in Brussels and lived there before the Paris attacks. He is believed to be the last surviving member of the terror squad that killed 130 people in Paris.
Abdeslam was arrested in a dramatic raid in Brussels on March 18 after four months on the run.
He was also quizzed by the Belgian police to verify his links to three suicide bombers who struck Brussels airport and metro on March 22, killing 32 people and injuring hundreds.