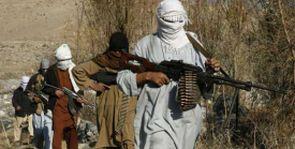 Days after the visit of Afghan President Hamid Karzai, Pakistan on Saturday said it has released seven Taliban leaders, including senior commander Mansoor Dadullah, to facilitate the reconciliation process in the neighbouring war-torn country.
These releases are in addition to 26 Taliban detainees freed last year by Pakistan.
"In order to further facilitate the Afghan reconciliation process, Pakistan is releasing seven Taliban detainees namely Mansoor Dadullah, Said Wali, Abdul Manan, Karim Agha, Sher Afzal, Gul Muhammad and Muhammad Zai," Pakistan's Ministry of Foreign Affairs said in a statement.
Dadullah was the Taliban Commander of Southern Afghanistan.
The release of Taliban detainees was one of the main demands of Karzai, when he visited Pakistan in late August.

Infuriated by the opening in June of a Taliban political office in Qatar, considered a precursor towards talks with US officials, Karzai wanted Pakistan to help open dialogue with the militant group.

He had asked Pakistan "to facilitate peace talks" between his government and the Taliban.
On its part, Pakistan had promised all help.

"I assured President Karzai that Pakistan will continue to extend all possible facilitation to the international community's efforts for the realisation of this noble goal," Prime Minister Nawaz Sharif had said.
"I also reaffirmed Pakistan's strong and sincere support for peace and reconciliation in Afghanistan."
Karzai, who was initially here on a one-day visit, extended his stay by another day.
"We discussed in this regard primarily and with emphasis the issue of joint fight against extremism and reconciliation in Afghanistan with the expectation that the Government of Pakistan will facilitate and help in manners it can to the peace process in Afghanistan and providing opportunities on all platforms for talks between Afghan High Peace Council and the Taliban movement," Karzai had said.