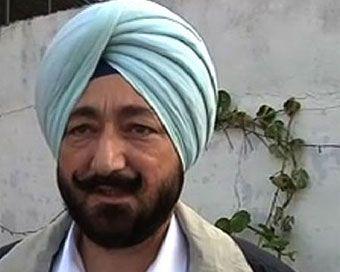 The Pakistani Joint Investigating Team probing the Pathankot terror strike in India on Thursday examined 13 witnesses, including former Gurdaspur Superintendent of Police Salwinder Singh.
The National Investigation Agency handed over some more documents, including DNA reports and call details of the four terrorists killed in the attack, to the JIT.
"Documents such as the post-mortem report, call details of the terrorists and their DNA reports along with the arms and ammunition of Pakistan found during Pathankot attack were shared with Pakistan JIT," NIA official told ANI.
"The witnesses, including a Superintendent of Police rank officer of Punjab Salwinder Singh, his jeweller friend Rajesh Verma and cook Madan Gopal were examined by the Pakistan JIT," the official added.
The Pakistani team, which was taken to various spots in Pathankot yesterday, including the 'crime scene' inside the air base, had sought permission for recording the statements of witnesses including Punjab police officer Salvinder Singh, his friend, cook Madan Gopal, caretaker of a shrine the officer had visited in the run up to the attack, and officers who had carried out investigations earlier and prepared the seizure memo.
The NIA has handed over to JIT statements of witnesses including doctors who conducted the postmortem, call records of the SP and his jeweller friend Rajesh Verma, whose phones had been snatched by the terrorists and allegedly used by them to speak to their contacts in Pakistan, serial number of weapons seized, besides forensic and ballistic reports.
The Paksitani team is scheduled to return on April two.